I had the pleasure to attend the Archery Trade Association (ATA) Show again in 2015.  For all of you that are not familiar with the ATA Show, it is THE show for all the archery and hunting manufacturers to show off their products and try and sell them to all the dealers across the country.  By dealers, I am talking about places like Cabelas, Bass Pro and even that little bait shop on the edge of town.  They are all there looking to stock their shelves for 2015.  So if you have a product you're trying to get in the market for hunting, this is THE place to do it.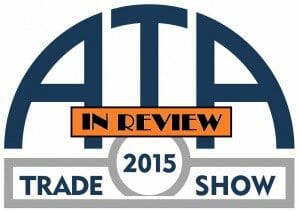 By being a manufacturer/dealer trade show, it's not really a public event.  Everyone there must be registered with the show and be able to prove that you are part of the industry by being a manufacturer, retailer, seller or even get in under the Press blanket like I did.  I went to the ATA Show to cover all the latest and greatest products, the new innovative ideas and check out what is a must have for the new year.  My primary focus is to see what the new guys on the block are bringing to the table.  It's called the Innovation Zone.
See Full Story and more at here……………….