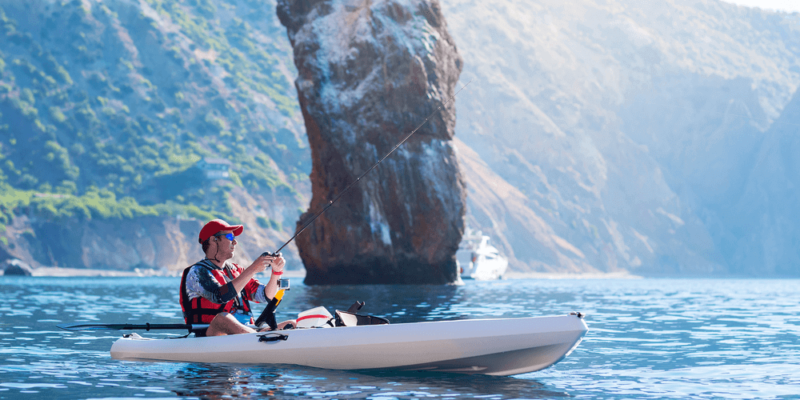 Vacations and rest days, who wouldn't want some? People just love to getaways especially if they are so stressed and fed up at work. It's time to be spent alone, with family, or friends. We look at this as a sweet escape after a hard day's work. Planning would be a crucial part. Deciding where to go and what to do is kind of stressful at times.
Some people are really good at planning and making their itinerary. Others just go with the flow and go with whatever is decided by all. Among the many activities and places to choose from, most of the time, people would go to the beach!
Yes, the beach that looks so spectacular the moment you arrive. Spending time at a cabin in the woods or up the mountains, then there's going to a lake house or a nearby village with a great river that you can fish from.
Fishing is actually a relaxing and fun way to spend your time with. You can listen to music, watch videos, talk to a friend or just enjoy the beauty of the surroundings while waiting for your catch of the day. It may be your sport or recreational activity. It really depends on the person who takes advantage of it (read more).
There are different types of boats you can use for this activity. All of us don't really have access to most boats but if you'd like to have easy and affordable access then you can use a "fishing kayak." Yes, this type of boat is not that fancy or big or can bring a lot of stuff with you but it is perfect for a good old fishing spree. They are small, accessible, easy to use, and can be used for lakes and rivers.
What's A Fishing Kayak  
A small means of water transportation. These are more stable, easy to use, accessible, and cost-efficient. Fishing kayak is becoming more popular by the minute. These babies are way cheaper than traditional gas burners and they provide access to under-fished and remote waters since it is smaller and not bulky.
More manufacturers are innovating features that can be applied to this new popular trend that any person can use when one wants to explore and go fishing. You may need to check a few places to see what kind of fishing kayak works best for you. You also need to find a fishing kayak that can cater to your storage needs.
Things to remember when using kayaks
Kayaking is dangerous at night. Better not to use or go fishing on this kind of boat if it is night time as it can get you run over.
Always wear weather appropriate clothes. Weather can be very unpredictable so make sure you are ready for anything when choosing your kayak clothes, as mentioned in https://bendingbranches.com/blog/rules-when-getting-started-kayak-fishing, You can even use quick-dry clothes just in case you flip over.
Remember to wear a PFD (personal floatation device) with you. This is a general rule for everyone every time one is on the water. Losing balance on this small vehicle can be unpredictable like the weather you should be ready for it. Yes, kayaks are more stable but one can never tell when accidents happen.
Know your paddling techniques. Number 1 priority you have to be sure you can paddle properly so tipping over is not an option. Proper and good paddling techniques can get you to fishing spots quicker, efficiently, and safely. You'll need to know your paddling strokes to succeed in your task, which is to catch a fish of course.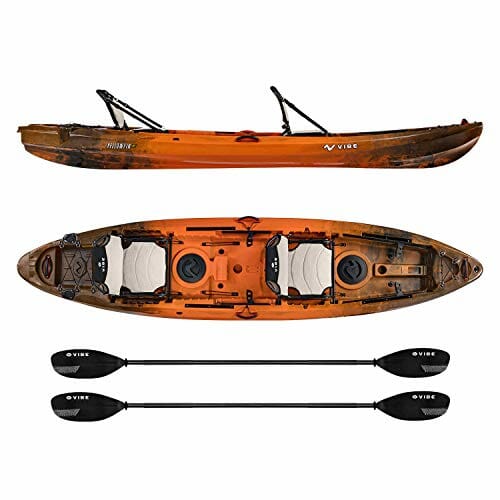 Research and talk to someone who already has experience with kayak fishing. They can give you kayak fishing tips and reminders that will help you accordingly. If you want to check out different types, here are some good kayaks for fishing we personally suggest:
1. Vibe Kayaks Sea Ghost – This one has a foot-controlled rudder system which is one of the few. You can use this to control where you are going. It comes in seven colors like hunter camo, blue camo, orange, smoke, and even galaxy camo. Storage is good as it has front and back.
2. Outdoors Auklet Sit On Top Fishing Kayak by Elkton – This is a bigger kayak than the usual size. It comes with rod holders but doesn't have a lot of storage area. The rudder is also available and has 2 colors to choose from.
3. The Lifetime 90806 Tamarack Angler 100 Fishing Kayak – This one is an affordable 2 pack model. Storage is just enough and good for its size which includes 2 dry compartments. This is a good pick for people who want to take up fishing as a hobby as it is cost-friendly. It also includes a rod and a rod holder.
4. Boss SS Sit-O/Stand On Top Angler Kayak by Sun dolphin – One of the few that is a sit on and a stand on. This is often out of stock. It also includes storage for rods, compartment, and a couple of storage areas with plenty of room for bags, coolers, and other stuff.
5. Vide Kayaks Skipjack 90 9 Foot Angler and Recreational Sit on Top – This one is good for beginners. It's smaller than other kayaks and affordable. It still has rods, storage, and has different colors to choose from. Easier to use especially if your alone as it is one of the lighter models.
Then again, the type of equipment you use depends on your preferences as the user. Always check what's best for you so you won't have any future issues or concerns.
Starting your hobby right can bring you happiness and satisfaction. Any recreational activity such as this can bring about happiness to a person. For more benefits of having a hobby, click here.
Just make sure you know what you're doing and was able to get some tips and reminders before going out on your own. Practice takes you a long way but again safety first!