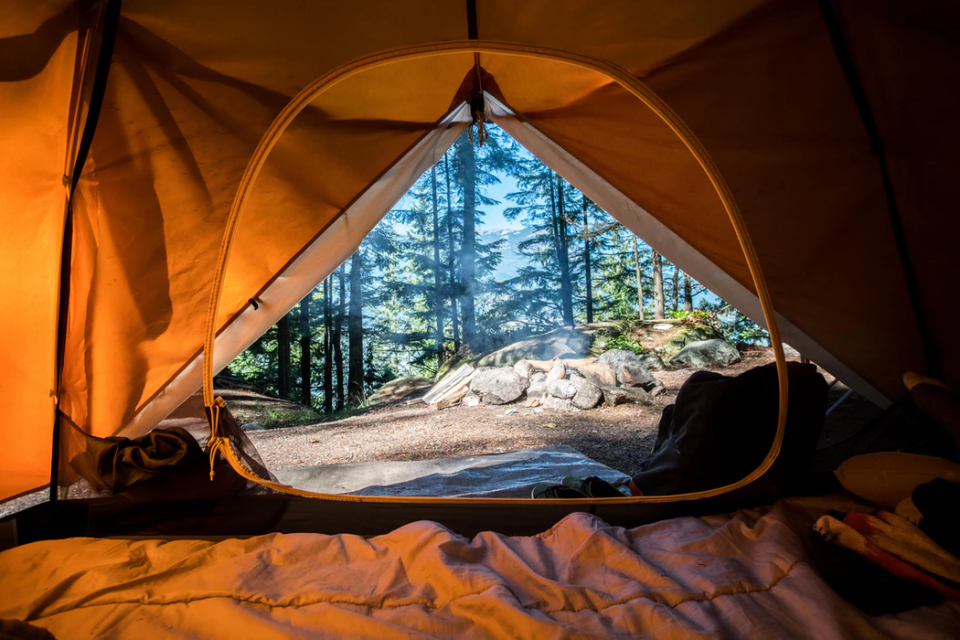 As we live in a fast-paced world full of technologies, a lot of us prefer to be in a quiet and serene environment close to nature. Camping becomes one of the trends as a fun and adventurous outdoor activity. There are hundreds of paid camping spots available, but if you want to immerse yourself in a true camper spirit, dispersed camping can be the best option. It's the term used for camping anywhere outside in designated camping grounds. Its downside would be not having the privilege of barbeque pits and an enclosed toilet. But camping in the wilderness is an excellent opportunity to blend with nature. You don't have to worry about your neighbors at a typical campsite as you'll have full access to the area.
If this is the first time you heard about dispersed camping and you're interested, then this writing is perfect for you. Let's discuss some key points that would serve as your guide in your next adventure.
Choosing your campsite
It is always recommended to pick a site that has been used before. Keep in mind that there are also areas which are off-limits for camping. You'll see signs that say so even in national parks. There are few things to check, but let's discuss first the important factors to consider. The first would be evaluating the area and its terrain to see if it's suitable for an RV, how you can get there, or if it is possible to pitch a camping tent. Does it have access to potable water nearby, or is the place too remote? In this way, you can narrow down the things you need to bring and plan well for your perfect adventure. Several websites provide information about free campsites. You can read here for more information, including the reviews and rules applicable when traveling using an RV. Contact the local office and learn more about the place. It's also important to be aware if there are wild animals in the area for your safety. By doing this, you can manage your expectations and plan your activities very well.
Essentials to bring
After you carefully research the place, the next step would be sorting out the essential items to bring. Dispersed camping is not a luxurious activity. You just need to know the important things that would matter while you're in your camping area. As mentioned above, check if you can have access to potable water. If not, this must be first on your list. To avoid any hassle, bring enough drinking water. The same goes for your food supply, depending on the length of your stay. A camping knife and a lighter are extremely needed on camping trips to cook food and cut other items. Make sure to bring a waterproof tent just in case the weather won't go in your favor. Pack jackets in your bag to keep you warm, especially if you'll be camping on high grounds. Don't forget the flashlight, wet wipes to clean yourself, and lots of garbage bags. First aid kits should be included on your list as getting injured and sick in the wilderness is inevitable.
Things you should and shouldn't do
The first would be to take responsibility and take seriously the leave no trace rule. Unlike the paid campsites, free camping grounds do not have the crew to clean up and maintain cleanliness. Don't leave trash behind as dispersed camping grounds do not have trash bins. If your chosen campsite does not have a public toilet, you have to dig a cathole 100 feet away from any water source to dispose of human waste. Be considerate and don't destroy plants or even hurt animals you can find. Even if it's a free camping ground and the area is just for yourself, it doesn't mean you can walk over the flowers, or drive your RV in the meadows. You have to stick to the existing trails.
Camping experience may not be complete without having a bonfire. Do not start a campfire without checking the restrictions from the local office. If it's allowed, make sure it's far away from the low hanging tree branches and bushes. Before leaving check out if it's completely out.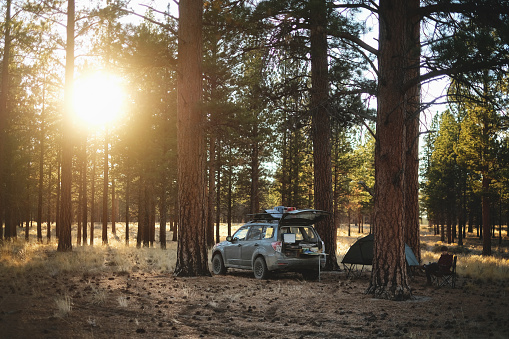 To escape from our hectic lives in the city, you need to be more adventurous. Dispersed camping is teaching us to value the basic needs and appreciate the true natural beauty. Sometimes we need less to experience more. Dispersed camping is reminding us to live simple but enough. It can be challenging for starters, but with careful planning, it can be the most rewarding experience you could ever have!