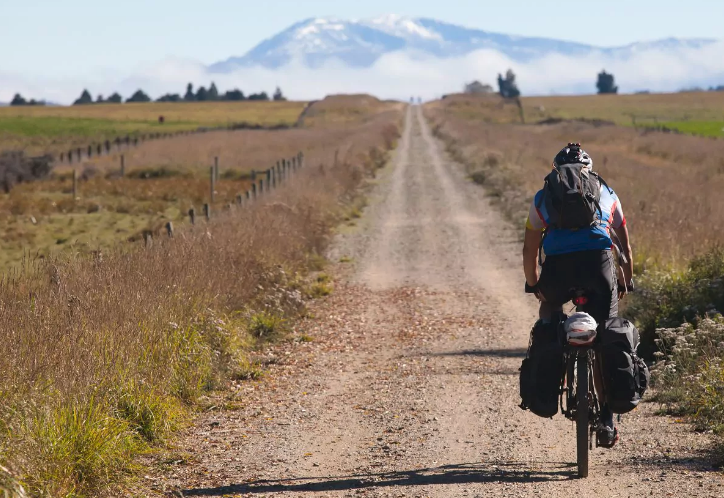 road tripsYou may love to travel on your bike, but it is not convenient to pedal all the way to every destination. Instead, a better option is carrying the bike to a place and then use it for exploring around. You can take your bike by car, train, or even by plane. Here are some useful tips on how to carry your bike for traveling on road trips and overcome any practical issue faced on the way.
Traveling by car
You need to consider these facts if you are traveling by car:
Whether you are going to use a rack for carrying the bike or take it inside the car.
If using the rack is your choice, then whether you will use a car trunk or rooftop.
How you will protect your bike.
If your car trunk has enough space for a bike, then there is no need for a rack. However, a protective cover is essential to prevent dirt and scratches to the car and protect the bike from thieves.
Choosing the car rack
Transporting the bike on a rack requires some serious preparation, so go through the pros and cons of the types of racks –
Roof racks do not obstruct access to the trunk, and bikes remain clean during rain. However, it is inconvenient to mount and consumes more fuel because of high wind resistance.
Trunk racks
Trunk racks do not cost much, they are easy to mount and consumes less fuel for low wind resistance. However, it may hinder visibility through the rear mirror and also cover number plate and rear lights.
You can choose airlines that offer accommodation for bikes, but you must be concerned about the weight limit and cost.
Packing your bike
You need to follow these steps to ensure your bike's safety and meet airport requirements while packing your bike –
Make sure to use a protective case like a special bike box or bag. It is better to avoid plastic bags as not all airlines accept them.
The handlebars and bike pedals need to be fixed or removed to lower the risks of damage. The tires must also be deflated for the same reason.
Some airlines have their rules. For example, not allowing a bike more than 190cm long, or taking the wheels off.
The last thing you need to do is protecting your bike well, so it does not take damage during the journey. If you are not using a special hard case, bubble wrap or foam can be used around the frame. Another great idea is just using your clothes and shoes as extra padding. Putting plastic plumbing pipes around the bike will resist string hits from the sides.
Make all the preparations before your trip and choose the rack and cover for your perfect hybrid bike brands.
Traveling by train
There are only a few facts that you need to know for traveling by train with your bike –
Advantage
You do not have to pay extra charges for your bike to most railway companies. However, you may have to keep it in designated areas, but you can try to find a designated spot from where the bike will be well visible to you.
Disadvantage
The only problem that can arise is finding out that all the designated spots are already taken. If that happens, then some rail companies forbid their passengers to take the bike on board. To avoid this situation, do not choose busy routes and do not travel at peak hours.
Concern
Ensure your possibility to be allowed to bring the bike onboard b checking the rules of the railway company you are using. You can also read the customer reviews to know about the practical issues other passengers have encountered and try to avoid them with proper preparation.
Accommodating your bike to the hotel
If your bike is too valuable, then you cannot leave it to the parking area, you will have to take it to the room. So, read the hotel policy before booking and contact them to know if the bike would be allowed in the room. Choose a neat and tight-feat cover for your bike, it will increase the chances of facing no trouble at the hotel.