You love nature and the outdoors, but you've never been camping. Well, experiencing sleeping outside for the first time can be more enjoyable than you've anticipated. Camping is exciting, gives you the chance to disconnect yourself from the city life you've become used to, and shows you that you can have a great time outside your comfort zone.
While there are many great things about going on a camping trip, without any experience in this department, you could also easily deal with various inconveniences. This is why, you should look into the subject more in-depth first, and acquire some useful insights, before engaging in your first outdoors adventure. Here are the things that will allow you to make the most of your trip, and keep things fun and enjoyable:
Learn how to set up your tent in advance
You probably don't want to spend hours trying to set up your tent, and failing to actually do it properly. Even with all the instructions you need written on a piece of paper, it's still quite the complicated task for a first-timer. To save time, and not deal with a scenario where you can't actually figure things out here, do a bit of practice at home. Even if the box says it can be ready in just 5 minutes, as someone with no experience, it will take you much more time than that. Set it up in advance in your back yard or living room, and learn the necessary steps. This will help you not waste any of your actual camping time, or having to test your camping skills when there's not much sunlight left.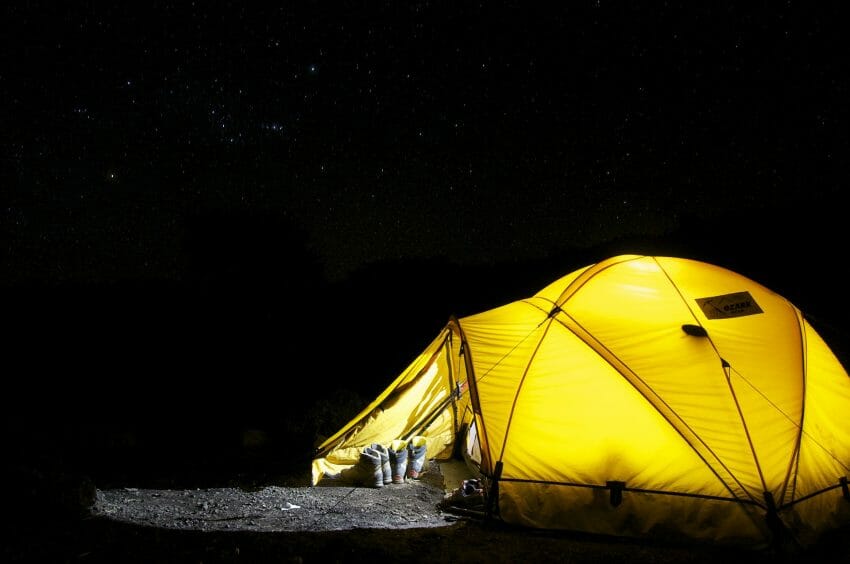 Pick a camping resort
As a novice, you shouldn't even consider camping at a spot that hasn't been previously arranged for this type of outdoor activity. Adventuring into a forest can be risky, so you should limit yourself to campsites. Nowadays, you will come across a wide variety of appealing camping resorts, in beautiful outdoorsy locations. This way, you will have other campers around, aspect that can come in handy if you're in need of any help, and you'll also be accessing useful amenities.
Search for the areas that you'd be mostly interested in exploring, and see what campsites are available nearby. Camping can be quite comfortable these days. You can have at close reach restrooms, showers, picnic tables and other great amenities that will allow you to fully enjoy your camping experience, without constantly dealing with different issues.
Research your options carefully, read reviews, look at photographs, and pick a resort that suits your needs and desires. Make sure to book your pot with sufficient time in advance, especially if you plan on camping during the weekend – great resorts get crowded quite easily.
Plan your meals ahead of time
When you're talking about a camping trip, and planning every detail, you're probably thinking about a campfire as well. Even if the campsite where you will be stay doesn't come with a kitchen, you can still enjoy some delicious meals, if you take care of things properly in this department. A campfire won't allow you to cook elaborate dishes, so plan all of your meals ahead. Choose options that are easy to cook over the fire, and don't require that much time to prepare. Cut, slice, season all of your ingredients from home, so all you'll have to do there is pull the food out of your bags and cook them over the fire.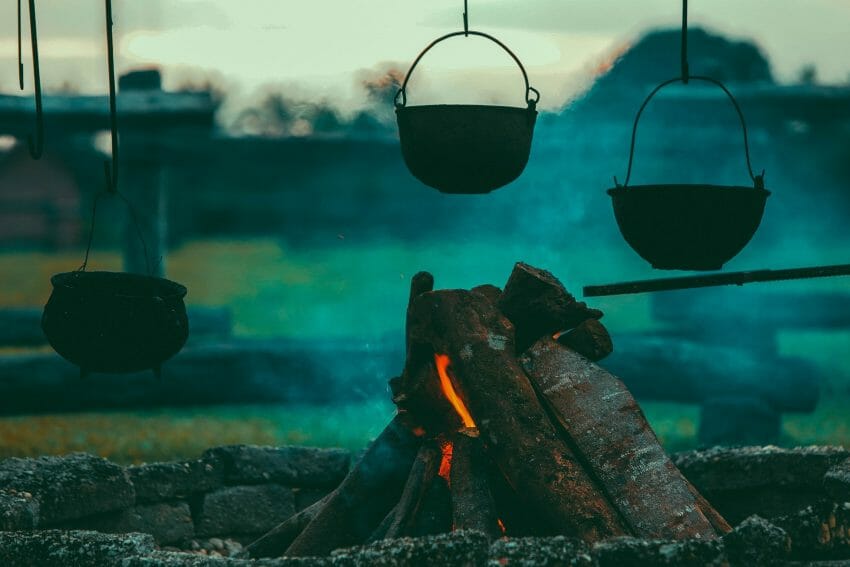 Think about the weather conditions when you're packing clothes
While the temperature might be quite pleasant during the day, at night, the odds are it will get a bit chilly outside. You probably don't want your entire trip to be affected by the fact that it's too cold at night, so get some extra clothes along, just in case. Make sure your sleeping bag can also keep you warm, because otherwise, you won't get much sleep if turns out to be colder outside than expected. Also, extra padding might come in handy as well, allowing you to rest comfortable – sleeping in a tent doesn't mean you should feel uncomfortable.
Waterproof the tent
You never know when it might start raining. When it's pouring outside, water could infiltrate in your tent as well, and that's certainly a nightmare scenario that will ruin your trip and make you want to go home. What you can do here is waterproof your tent. You can get a silicone sealant from the store, and use it to spray the entire tent before leaving for the campsite. This will prevent any water from getting in and will keep you dry if the weather is unfavorable. Make sure to spray the entire tent, including the zippers. Either way, you can also do soundproof your tents to blocking outside noises for a night of better sleep. If you don't know the procedure of soundproofing then I will suggest you visit QuietLivity.com they have a detailed article about soundproofing tents
Don't forget about lighting
If you want to use the restroom in the middle of the night, and don't have a lantern, it can be a problem. While some campsites have a few lights placed around, you still need to bring your own. Tripping over rocks, branches or ropes can easily happen if you come unprepared and overlook the importance of lighting. Get yourself some headlamps and lanterns, preferably ones that work on batteries, or can be charged with the wireless battery you're using for your phone. Once you get there, and see that everyone has their own lanterns, you'll be glad you've brought your own.
If you're the outdoorsy type, but never went camping before, then it's certainly time to consider giving it a try. It's the ideal way to truly connect with nature, and engage in a different type of travel experience. However, in order for this outdoor adventure to be pleasant overall, being aware of some useful tips from the start is necessary. Without planning the trip properly, the vision you had on the perfect camping experience will not meet your expectations, and could easily turn into a nightmare. Keep in mind the guidelines highlighted here, and use them to your advantage. If you stay organized, you'll have the opportunity to make some lovely memories.
For more camping advice for beginners, please check this fellow post