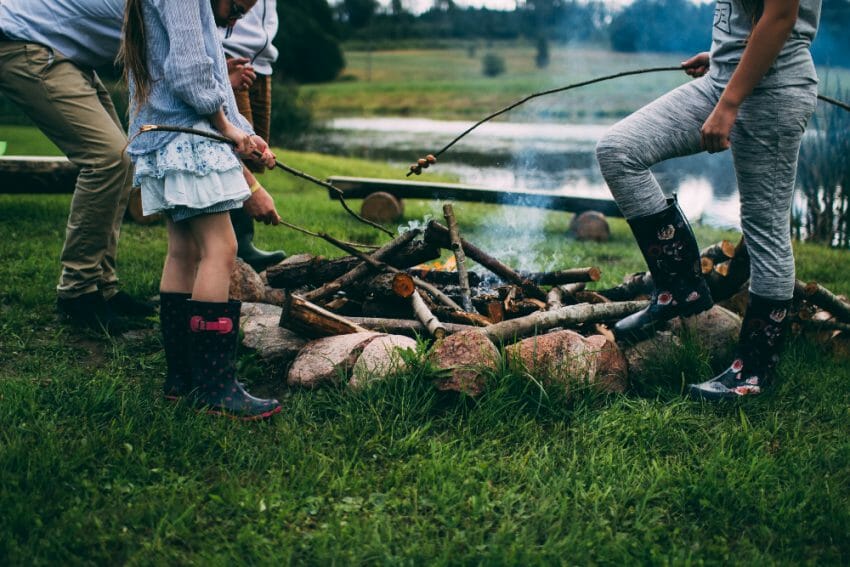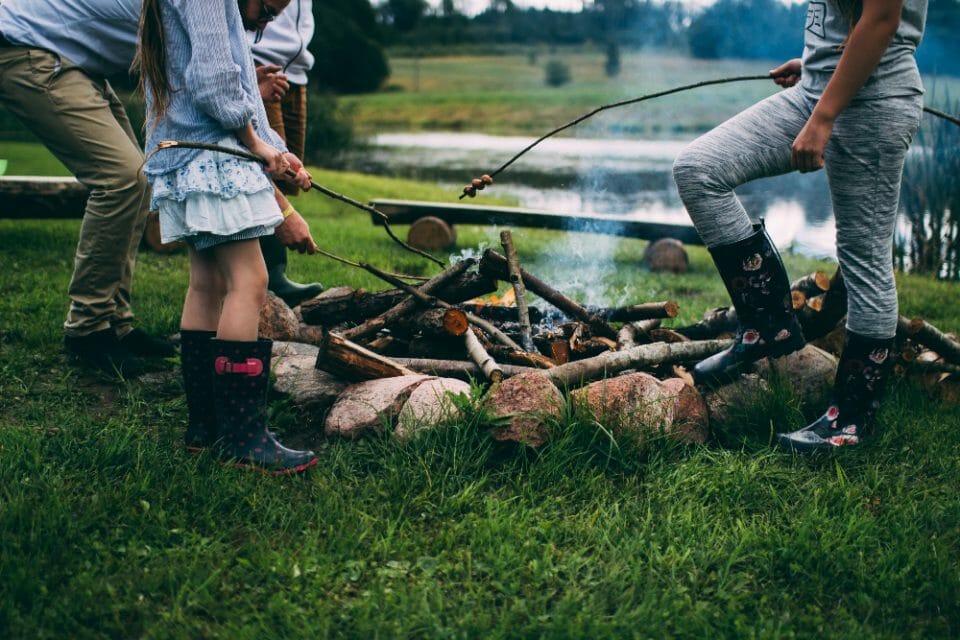 Are you in need of a nice break from the whirlwind of life? Do you wish to bring your children closer to nature? Time to pack the car and go camping!
If it's your first time camping with your children, you may think this is easier said then done but camping with kids doesn't have to be complicated or stressful. In fact, it can be quite relaxing for everyone, but every activity requires a minimum of preparation.
Here are 6 camping tips to help make your next family trip a memorable experience.
Tip # 1: Camp in the backyard
Although it may seem odd, one of the best ways to prepare young children for camping is to practice sleeping in your tent in your backyard (or even inside your house). Let them spend time inside the family tent, play in it and even sleep in it for the night. If you plan to use a camper or motorhome, let them explore and play inside. The more comfortable they are sleeping in a tent or an RV, the easier it will be when you go camping.
Tip # 2: Give them their own travel bag
A good way to involve your children is to give them a travel bag and ask them to pack their selection of toys and games they would like to bring. By packing their own bag, your children will feel involved in the preparations and this will help create a sense of excitement around the upcoming adventure. Besides, this bag will serve as a storage bin for toys. Thus, when the toys are cluttering up your campsite, you will be able to get them involved by making them tidy up and put their toys away in their travel bag.
Tip # 3: Bring plenty of entertainment
It's always a good idea to bring plenty of what they need for fun: books, toys, games, coloring pencils and paper, as well as other activities your kids enjoy. If appropriate, consider bringing bicycles and helmets, which will allow your children to explore the area.
Tip # 4: Do not forget the first-aid kit
Young children are sensitive to their environment, so be sure to bring a well-stocked first aid kit. Include sunscreen, mosquito repellent, insect bite ointment, bandages, kids Tylenol, as well as antihistamines. You will also want to include aloe gel, hand sanitizer and moisturizer.
Tip #5: Get organized and set landmarks
So you've found the ideal campsite. Now it's time to get organized by determining where to store each of your belongings such as kitchenware, toys and clothes. This way you have a better chance of keeping your tent and campsite tidy, and not lose anything. Do not forget to show your children where you store your belongings, and have them participate. Give them tasks to do like going to collect wood or fetch water.
Also, help your children memorize your campsite's number or give them directions to help them find it (for example, "we are the fourth site on the left-side of the restrooms"). This way, they won't get lost, even if they venture off to explore the campground.
Tip # 6: Plan Daily Excursions
If your kids are having trouble adjusting to the rustic life while camping, consider breaking the routine with a day trip. Visiting a water park or historic site is a wonderful way to get your kids interested in their environment. You can also take them for pizza or ice cream. Even the simple life pleasures can turn into magical moments when camping with family.
With a little preparation and the right equipment, camping with kids can be enjoyable for little people and big people alike.