If you're taking a trip to Northern California, it's probably not for the theater.
In most cases, you're headed to the Golden State for some fun in the sun. Translation… outdoor adventure time.
Here are 6 family-friendly outdoor activities to do in northern California.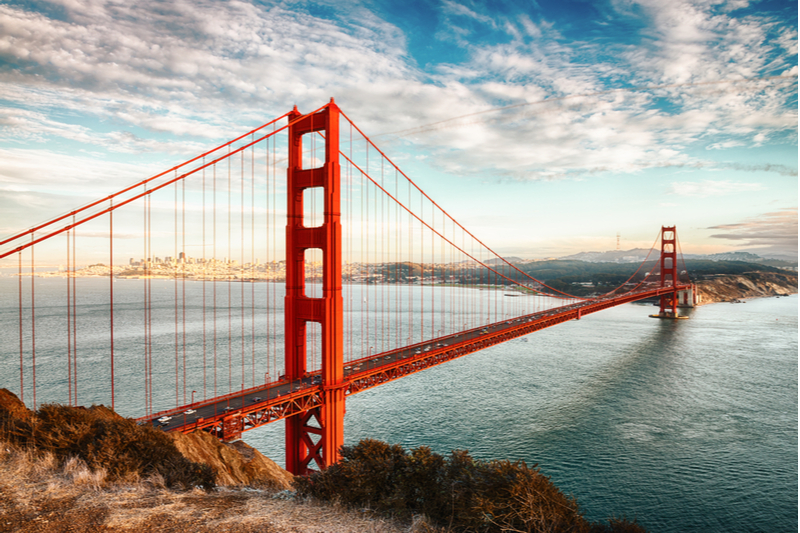 Walk across the Golden Gate Bridge
You're inevitably going to stop for photo ops at the Golden Gate Bridge. After all, no one would believe you were in northern California if not for the Golden Gate pics on your Insta. But since we're all up for outdoor adventuring, why not take it a step further and enjoy the view as you walk across this landmark bridge? This walk spans just 1.7 miles, and the sidewalks are open during the day for pedestrians and cyclists. To get that money shot, you'll want to meander over to Battery Spencer on the Marin County side. Here, you'll be able to get the entire bridge in the shot. And this is also where you'll find a parking lot, so it's super convenient for anyone looking to walk along the East Sidewalk.
Hike the Redwood trails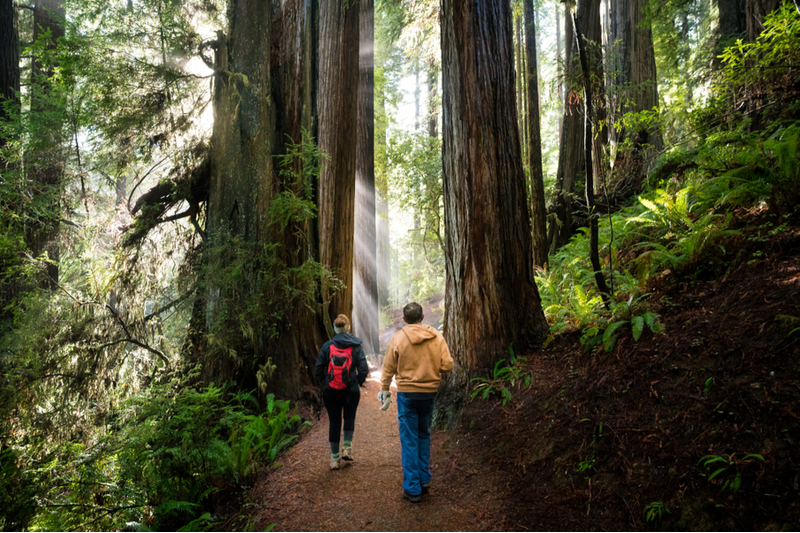 You'll find Redwood National and State Parks just south of Crescent City, and this is the ideal place to take a hike. In fact, it's probably the reason you came to Northern California in the first place. The massive old growth redwoods will humble everyone in your group as you stand below on the trails, feeling like a miniature version of yourself. You can easily spend an entire day exploring the redwood forests. And you may even want to set up camp nearby. This is an experience you won't soon forget. Redwood National Park is extremely family friendly with many hikes that are appropriate for the little ones. You can explore the Trees of Mystery and the Tour-Thru Tree. The kids (and you) will love the experience of driving through a massive redwood tree along your journey. And, of course, you'll visit the Big Tree, which is about 68 feet tall. It's not much of a hike to get there, so it's easy for kids of all ages.
Go on a Yosemite hike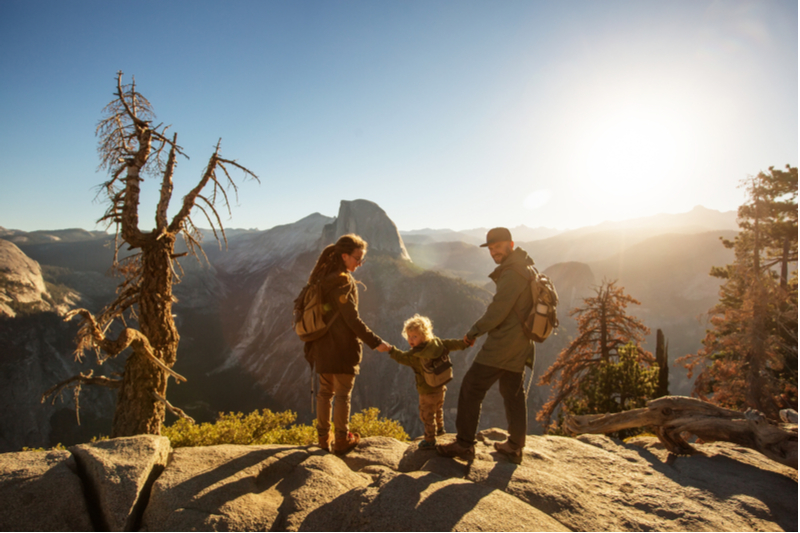 This list would certainly be incomplete without a nod to Yosemite National Park. If it wasn't the Redwoods that brought you to this area, it was likely Yosemite. This national park is one of the most beautiful in the nation, with breathtaking waterfalls and soaring granite peaks. And the best way to experience Yosemite is through a series of hikes. Many hikes through this park are family friendly but not all, so check before you embark on your trek. Glacier Point Loop, Panorama Trail, and Lower Mariposa Grove are all great family-friendly trails. You can even take a stroller on the first tier of Glacier Point Loop.
Explore Napa Valley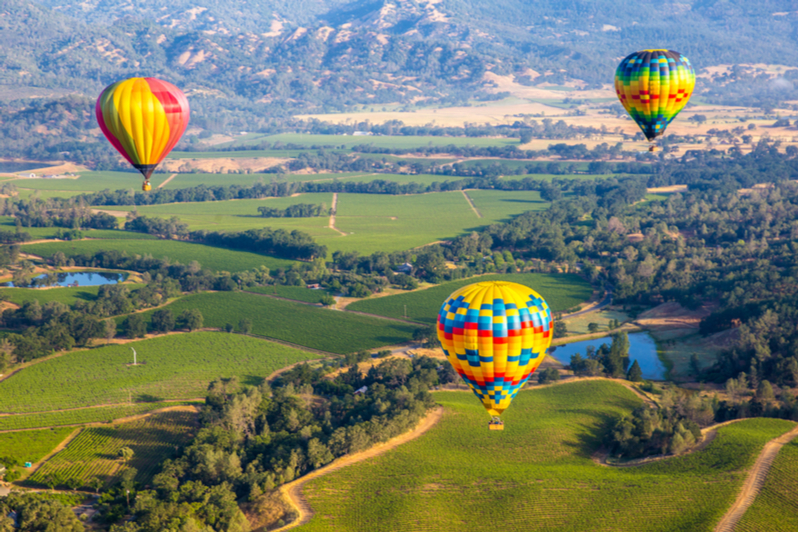 Many families skip the Napa tours because they worry that Napa isn't a family-friendly trip, but that's a myth. Your kids won't enjoy the wine tasting tours, but there are tons of things you can do in Napa Valley that don't wholly revolve around wine. For example, as you explore Napa Valley, you can visit parks, go on hikes and go hot air ballooning. The area is so breathtakingly beautiful with vineyard spotted hills that wine is almost a second thought (almost).
Visit Wilbur Hot Springs
There are many hot springs you could visit during your time in northern California. There are so many, in fact, that you could spend your entire vacation bouncing from hot springs to hot springs. What's interesting about Wilbur Hot Springs is that it's completely solar powered and off the grid. And it sits on a 1,800-acre nature preserve where you can really recharge and reconnect with nature. One of the best things about spending time outdoors is the peace and serenity you get from being in a natural setting. And this is one place where that comes naturally.
Explore the Lost Coast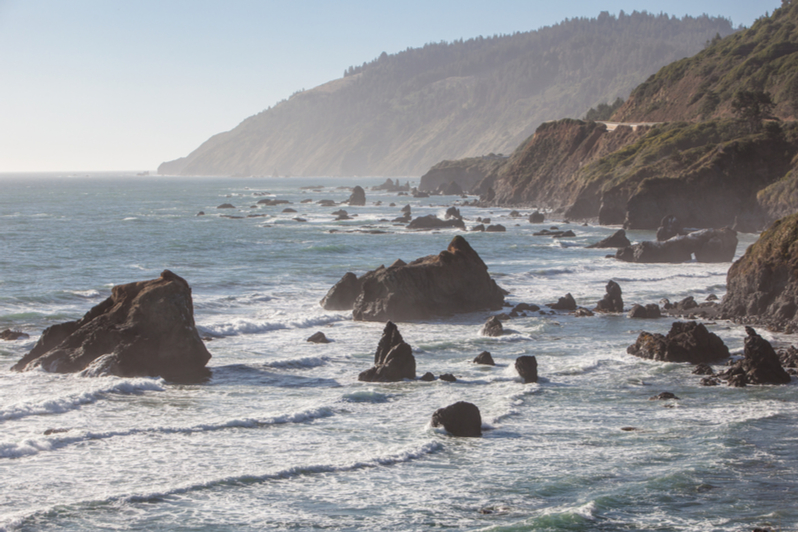 This undeveloped stretch of shoreline is nothing short of magical. As you explore this undeveloped paradise, you might think you've been transported to another time. This is one of the few undeveloped places along the coastline, and it spans 100 miles. Once you get here, you can hike along trails that overlook the Pacific Ocean and its adjacent coastal cliffs. As you and your family explore the Lost Coast, you'll rediscover your affinity for the world's natural beauty. Even the most jaded among us will feel a strong connection with the earth along this gorgeous coastline.
There are so many outdoor adventures to choose from in Northern California that you probably planned your trip to spend most of your time outdoors. Try any of the family-friendly activities on this list or do some exploring to find your own.