So, you've decided that you are doing it; you are taking off 24 hours and heading out to experience an amazing camping trip like never before. And you are going to do this right. Life is so hectic, that sometimes all you want to do is disconnect from the realities of life and spend some time with nature. Whether you are a busy corporate lawyer, or a medical uniform-clad nurse wearing and doing 12-hour shifts, we all can benefit from a bit of time spent with pure nature. And what can be a better way to relax than to spend time in the great outdoors?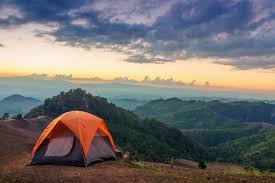 So how can you make the most out of your limited time on the trail?
Location-
Firstly, you need to decide what type of camping trip you would like to experience. Do you want to just get away from everything, and spend some true quality time with yourself or loved one? Then you will want to look for a secluded camping grounds to pitch your tent and enjoy the pure relaxation that only extreme privacy can give you. However, you will need to keep in mind that these types of camping areas do not have, Wi-Fi, cell phone service, running water and bathroom facilities. It will just be you and nature. Seriously.
If this type of camping trip sounds a bit too daring for your liking, then you can opt for cabin camping. With cabin camping you don't have to worry about the weather rain will never ruin your trip! Also, you will stay comfortable and cozy even if it is cold outside since the traditional log cabin is naturally insulated from cold outside temperatures.
RV camping is also extremely popular, but not so much if you are only going on a 24 getaway. Firstly, renting an RV is expensive, and it's a shame to only be able to use it for 24 hours. Part of the fun in RV camping involves traveling to a cool RV camping site, which won't be possible to go to and get back from within 24 hours unless you are located close to such a site.
Remember, that you only have 24 hours for this getaway, so you don't want to spend too much time on the road traveling to your camping location. Looking for a trail as close to your home as possible is ideal to get the most time out of your vacation.
Pack Right-
Now that you chose your location, planning what to bring along on your trip is next on your list of things to do. With the limited time allotted for this trip, you don't want to spend any time worrying about things which you need but left behind. Make sure to make an extensive list of things that are important to have with you in order to enjoy this vacation, plus of course camping essentials which include:
A tent (if you opt for the real deal camping experience)
Pillow, blanket, sleeping bag
Hiking backpack
Hiking boots or shoes
Flashlight
Plenty of water & food that stays good out of the fridge/freezer
Pajamas
Comfy clothing
Necessary toiletries: toothbrush & paste, toilet paper, sunscreen, insect repellant
First aid kit
Garbage bags
Entertainment- games or books
Lighter or matches if you plan to make a campfire (highly recommended!)
And of course, anything that will make your trip more enjoyable and comfortable!
Plan Your Itinerary-
Do a bit of research on the campground location that you will head to and the surrounding areas. Check out if they have any activity options such as hiking, fishing, swimming, boating, biking and more. Keep in mind that you will not have cell phone service in most camping locations, so it is a good idea to plan what you will be doing before you go. Do something you enjoy, and don't stress if everything doesn't work out as planned. Just enjoying the enormous benefits the great outdoors afford you with, and relaxing with nature will relieve your stress and make you feel amazing.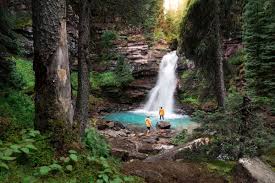 So, the next time you are thinking about a short getaway head out and explore the great, wide world out there. Let me tell you, you won't regret it; you will just be asking for more.