5 Fool-proof Camping Recipes for this summer (#3 is the Best of All!)
Article Written By; Christian Olsen,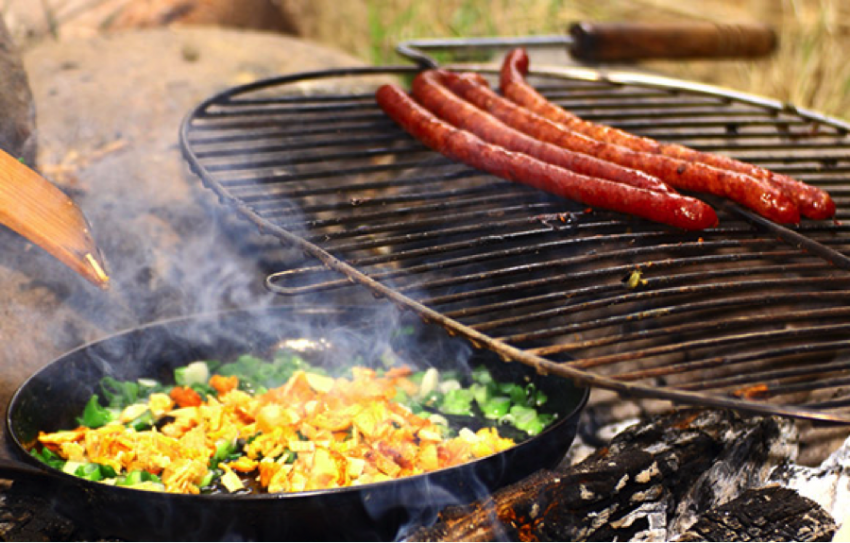 Photo credit: activekids.com
When you combine camping and food, the experience can be quite phenomenal. Being outdoors in a pleasant setting is a blessing, isn't it? Clear views, fresh air, and beautiful nature; what more do you need, literally? You also want food because who doesn't! So here are five fool-proof camping recipes for this summer.
Imagine eating delicious food right outside your tent while also looking at the gorgeous stars in the clear summer skies. So it's time to transform your adventurous camping trip into a tasty experience too!
5 Fool-proof Camping Recipes for This Summer
There's no reason why you shouldn't make the camping trip much more exciting with food! So go ahead, buy that good grinder or any other appliance you need to prepare these delicious meals.
#1 Grilled Edamame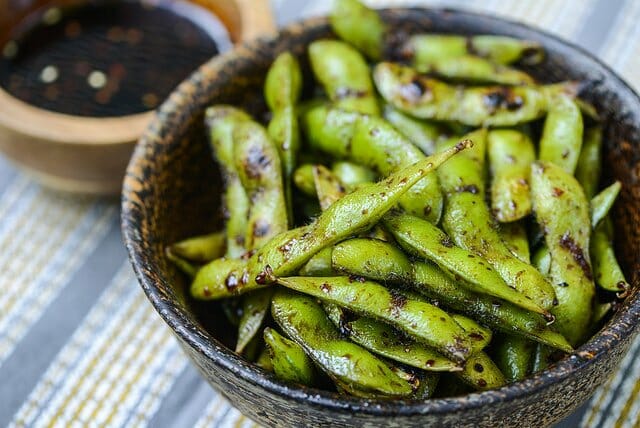 Photo credit: meatwave.com
When you fire-toast these beans with a spicy twist, you're doing your part as a wild adventurer. And what's better than grilling edamame to devour it as a yummy yet healthy snack!
Ingredients:
A packet of frozen edamame
1 tbsp of olive oil (extra virgin)
1 tbsp of sesame oil (toasted sesame)
Salt
Nanami togarashi seasoning for taste
The method:
Begin by defrosting the edamame before laying them out on an aluminum foil. Then sprinkle sesame and olive oil on top followed by salt. Toss the whole thing thoroughly.
Move the foil to the grill after heating it on the medium-high setting. Let the dish cook for at least five minutes. Then you can flip over the edamame and repeat the procedure for another five minutes.
In the end, add the spicy seasoning.
#2 Crescent Hot Dogs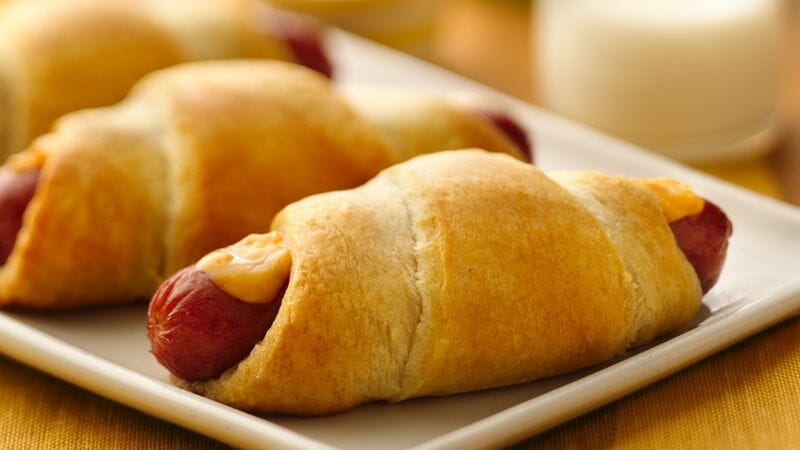 Photo credit: pillsbury.com
Looking for easy camping recipes? Here's one!
Fluffy crescent hot dog rolls are a great addition to campfire cuisine.
Ingredients:
A tube of Pillsbury crescent rolls (refrigerated)
8 hot dogs
Mustard and ketchup
The method:
Open the crescent rolls by unrolling the dough. Now you can separate them into triangles.
It's time to add the hot dogs to the roll. Keep them towards the edge of each roll before you begin rolling. Most part of the hot dog should be covered with the dough. And don't forget to overlap the ends.
Then with the help of a stick, roast the hot dogs rolls over the campfire until they turn golden brown. Once that happens, you can serve them with mustard and ketchup.
[YouTube video: https://www.youtube.com/watch?v=L_Zy-5pGaAc]
#3 Grilled Herb and Lemon Salmon Packs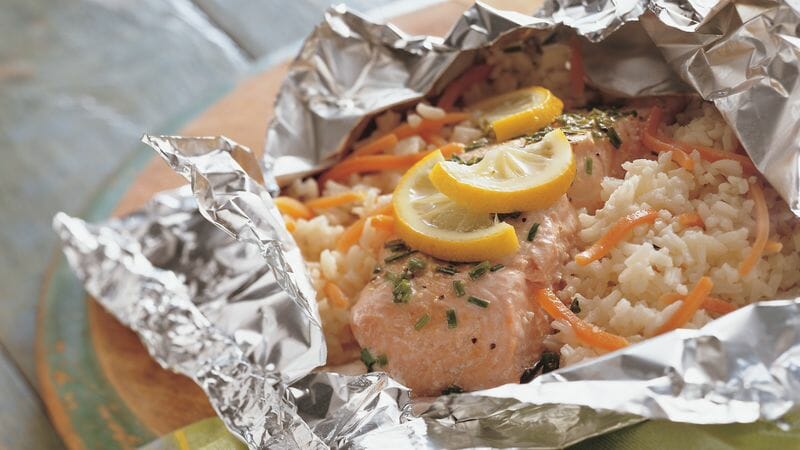 Photo credit: bettycrocker.com
With grilled herb and lemon salmon packs, you don't need five fool-proof camping recipes for this summer. It falls under the category of easy camping meals for family, so let's find out how to prepare such a flavorful dish.
Ingredients:
2 cups of instant rice (uncooked)
1-3/4 cups of chicken broth
1 cup of carrots (matchstick cut)
4 salmon fillets
1/2 tsp of salt
1 tsp of pepper and lemon seasoning salt
1/3 cup of fresh chives (chopped)
A medium-sized lemon (cut in 4 pieces)
The method:
Heat the grill and spray the aluminum foil sheets using cooking spray.
Mix broth and rice in a bowl and let it stand for about five minutes before stirring in the carrots.
Put a salmon fillet on every foil sheet. Sprinkle the lemon pepper and salt along with adding the chives. Place lemon slices on top of the salmon. Then spoon the rice broth mixture around every fillet.
Now it's time to fold the foil over the rice and salmon to make the edges meet. Seal the ends by doing a double fold.
The last step is to grill the dish on low heat for about 15 minutes. And that's about it!
Done with 3 out of five fool-proof camping recipes for this summer! The last two are dedicated to satisfying your sweet taste buds.
#4 S'mores Brownies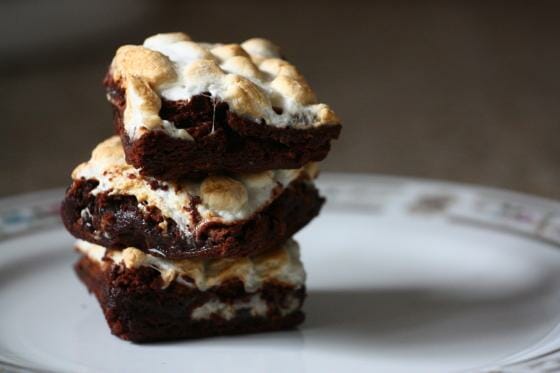 Photo credit: eatliverun.com
All make ahead camping meals are incomplete without these sumptuous S'more brownies!
(And here's how to make S'mores brownie batter cheesecake)
Ingredients:
A box of brownie mix
3 cups of tiny marshmallows
6 crackers (whole graham), cut into pieces
3-4 bars of milk chocolate, broken into squares of one inch
The method:
Heat your microwave to 350 degrees Fahrenheit. Prepare the brownies by following the instructions listed on the box. Once the brownies are ready, switch the oven setting to broil.
Sprinkle the crackers and marshmallows on top of the warm brownies. Then broil them until the marshmallows turn golden brown.
In the end, drizzle milk chocolate over the dessert and let it cool for half an hour before serving.
[YouTube video: https://www.youtube.com/watch?v=otH8H5xKaAc]
#5 Campfire Cakes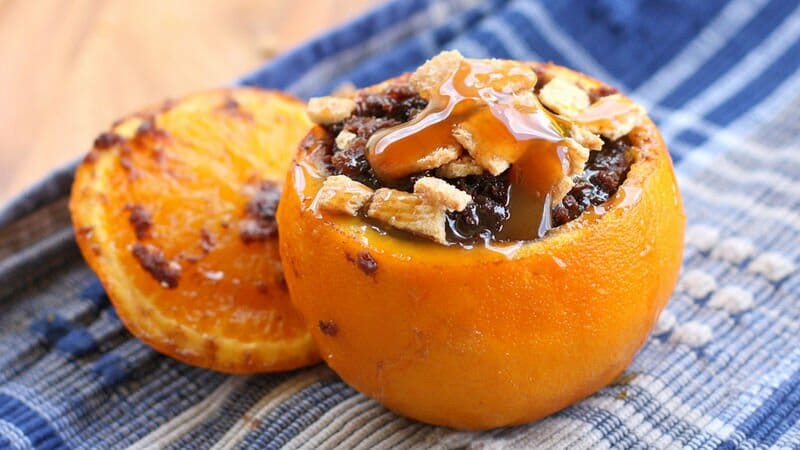 Photo credit: tablespoon.com
When a sweet dish is not optional, you should know how to prepare these decadent orange cakes.
Ingredients:
8 oranges
A box of brownie mix
Aluminum foil
Caramel sauce (optional)
Cereal (Frosted Toast Crunch) (optional)
The method:
Slice the top of the oranges and keep them aside. Then remove the flesh of the fruit using a knife and spoon. You can use up all the pulp for some other purpose.
The next step is to prepare the batter of the brownie. Fill every orange with this mixture leaving an inch of space on top. Then cover up the oranges back again before wrapping them in a double layer of foil.
You can cook these cakes on the campfire coals. Don't forget to rotate them during the 50-minute long cooking procedure.
In the end, unwrap the cakes and add the crushed cereal and caramel sauce.
Conclusion
Camping without these delicious, easy-to-make recipes is like driving a car without the best car speaker. When you can make your outdoor adventures more exciting with tasty meals, then why would you not do so! Give me one good reason. Go ahead, and let me know!
I hope you found the article interesting and fun to read. Were my instructions for the recipes easy to follow?
Please drop in your comments in the section below. And don't forget to share your favorite yummy camping recipes.
Have a great day!
About the author:
Christian Olsen is a versatile writer that has a deep understanding of the daily activities of life. His content strives to provide a solution to every common struggle of life. You will find articles related to technology, health, fitness, pet care, lifestyle, etc. on his website. The kind of useful information he shares resonates with most of his readers.
Sources: