Whether you want the ability to touch base every now and then for safety reasons or you're planning on going out with a team for a hunt, a walkie talkie is a great thing to carry.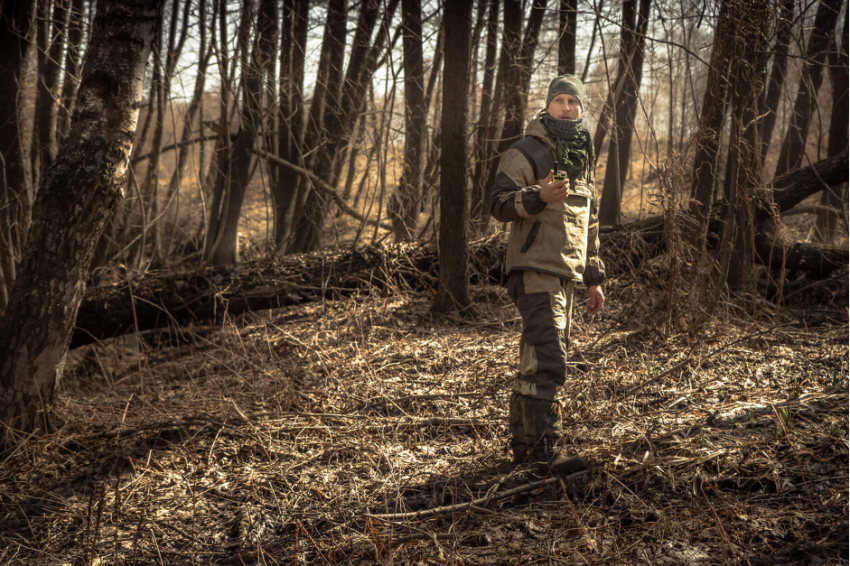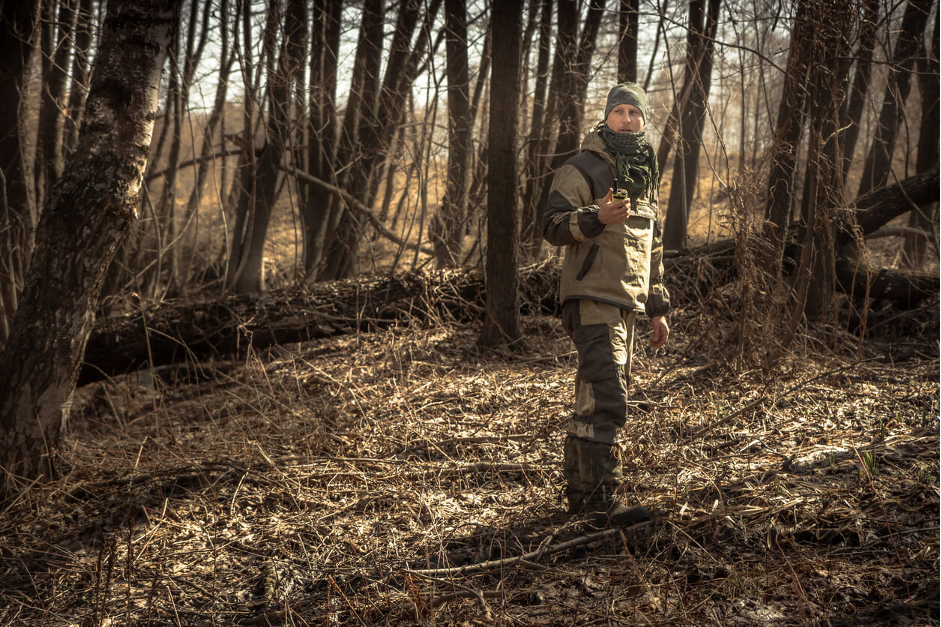 There are lots of different things to consider when looking for a walkie talkie two way radio device, technology keeps changing and it can be challenging to keep up to date.
I have often sought communication specialist advice from online sites such as walkietalkiespot, they like to keep their ear to the ground with all things radio tech and keep in the know. That can be really useful when considering what features and functions may be helpful to you outdoor hunting.
Taking into account different wants and needs, below are the top 5 walkie talkies for hunting.
Top 5 Hunting Walkie Talkies
1. Motorola Solutions Talkabout T265 Radio
Specially designed with hunters in mind, the Talkabout T265 has plenty of features to help you communicate with your fellow hunter when out in the wild.
An easy push to talk button is all it takes to connect to each other and the great thing about these walkie talkies is they come with a range of up to 25 miles.
One feature we hope will never be needed but is always useful to have is the emergency one. Safe in the knowledge that you will be able to communicate with others even in the worst situations is great peace of mind.
Key facts
Hands-free communication through iVOX/VOX
22 different channels
Rechargeable batteries
Easy charging through micro USB
Compatible with other FRS/GMRS radios
2. Midland 50 Channel Waterproof GMRS Two-Way Radio
Packed full of features and an extreme range of up to 36 miles, the Midland radio has a lot going for it.
This walkie talkie offers great flexibility when it comes to keeping it powered. A rechargeable battery pack is included, with a full charge you should be good for around 16 hours. If you haven't got your fill of hunting after that, you can pop in 4x AA batteries and you're good to go again.
The radio comes with 22 channels and 28 extra privacy code channels, with 142 privacy codes you can feel safe that your conversation is secure.
Hunting can get messy and you want to be sure your kit can withstand all that you throw at it. Well, this walkie talkie kit is splash-proof and built to be long-lasting.
Key facts
Weather alert to keep updated with severe weather warnings
10 call alerts
Compatible with all Midland FRS and GMRS radios
3. Uniden SX507-2CKHS Walkie Talkies
Uniden is a well-known name when it comes to communication devices. This SX507-2CKHS model offers up to a 50-mile range and has some exclusive Uniden features.
Out with a bunch of friends but only want to speak directly to one? You can do that! This is a feature Uniden have called 'Direct Call' and will enable you to communicate to one person within a group and then return to the group when you're ready.
Another really useful thing to note is that these walkie talkies are IXP7 waterproof and designed to survive being submerged for up to 30 minutes. The great thing is if you actually drop one of these into the water, they don't sink – they float so should be easy enough to fish out.
Quick and easy communication is what most people want and Uniden has thought of this. Equipped with a 'Roger beep' to simple acknowledge communication really streamlines the whole process.
Key facts
Operating on industry-standard frequencies
14-hour battery life
Backlit display
Hands-free earbuds
Emergency LED flashlight with SOS strobe
4.Retevis RT48 Walkie Talkies  
A popular choice among hunters and professional workers alike – for good reason. This retevis radio comes with a solid battery life of up to 12 hours. For those who still haven't had their fill of hunting, easy USB charging is the way to go and can be done from a power bank too so no need to get back indoors for a recharge.
The Retevis radio is a great communication tool, focusing on providing audio which is crystal clear. Easy to do through VOX hands-free technology, speaking into the mic will start the transmission immediately, freeing up your hands for other things.
Key facts
Emergency alarm built-in
16 channels
IP67 waterproof
Time out timer
5. MTM Walkie Talkies 4 Pack
Coming with 4 radios to really get the group talking as a unit from the get-go. With a backlit screen, you can see the display clearly in whatever conditions you find yourself in, a great walkie talkie feature to have.
A nice simple design making communicating a doddle, lots of features such as a great standby time of 3 to 4 days. Compact design, small enough to fit into the palm of your hand makes it easy to carry when out all day.
Key facts
Drop-resistant
Adjustable volume
Voice activation through VOX technology
Up to 5km range
Noise cancellation
Best Budget walkie talkie for Hunting
After looking at the best of the best, what comes out top when you have a budget? It has to be the Retevis RT48.
It has so much going for it! One feature that seems to be lacking on even the pricey ones is waterproofing. This radio is IP67 waterproof, which makes it such a buy for so many different people because accidents do happen.
The battery life is also brilliant, lasting up to 12 hours should be enough for the vast majority of people. The great thing is, if it isn't, it can still be charged on the move via a power bank. True versatility.
Having a built-in emergency alarm means that you can have peace of mind knowing that should you get into difficulties, you will be able to alert someone for help.
Overall the Retevis comes out on top as it simply offers so much that is ideal for a hunting scenario. It truly fits the criteria needed with lots of technology inside and a durable body outside.