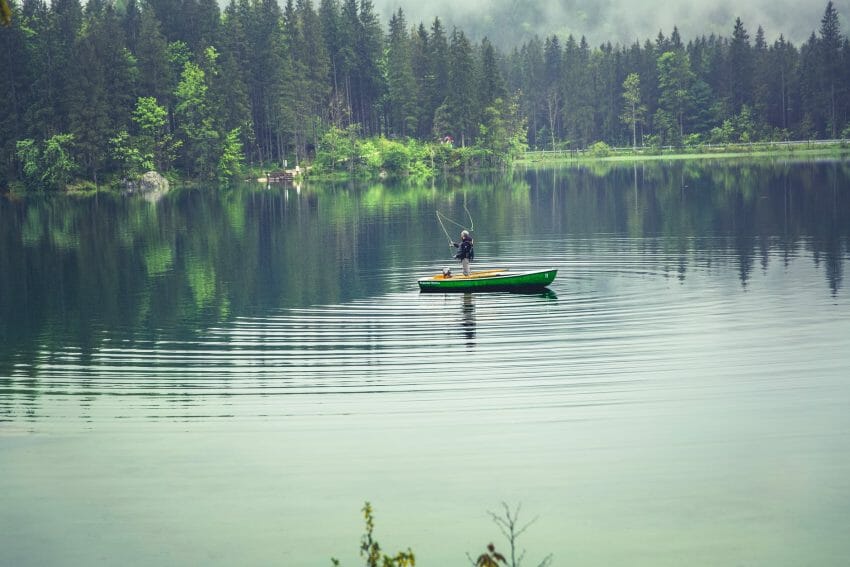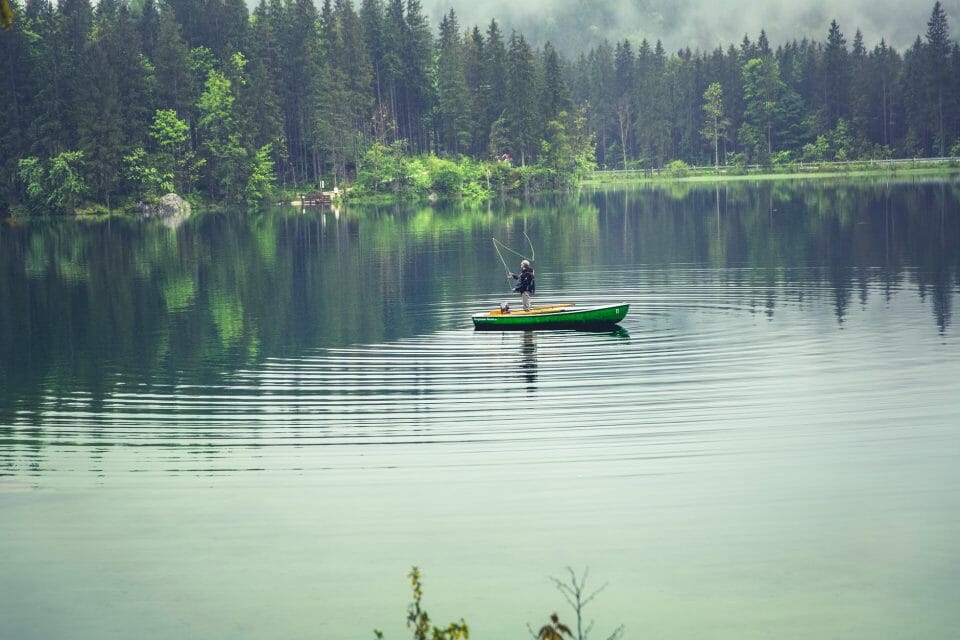 Fancy taking a break from hunting and planning your next fishing trip? Why not make a gesture to the family and invite them along for a city break and while the family explores, you can go fishing.
There are many great fishing locations within the cities of the US each city has its own charms and amazing fishing opportunities.
To help put this list together, we reached out to our friends at Palmetto State Armory (thank you so much for these) to help identify some of the better locations. It turns out they have some very keen fishermen amongst their ranks, who gave us so many locations, we could have written 3 articles like this.
But, we had to choose just 20, so here they are.
Boston
One of the largest and oldest ports is Boston MA. Head out to sea and you may get the chance to catch Bluefin Tuna or even 500lb Sharks.
Groundfish such as Pollock and Haddock can be found further inland and Striped Bass can be found in Boston Harbor, together with Quincy Bay's famous flounder fishery. After an exciting day's fishing you are then free to spend time exploring 'The Athens of America' is well worth a visit, and why not end the evening at one of the citys' trendy bars
San Francisco
San Francisco, everyone's favourite city, where you are sure to be spoilt for choice. Amazing adventures to be had in the city itself, the city has an impressive cultural scene whether taking a vintage streetcar up market street or a stroll through Fisherman's Wharf, in addition to which you will also find a fantastic choice of fishing locations. In San Francisco Bay you have the opportunity to catch Lingcod, Halibut, Salmon, Sturgeon and Striped Bass.
On the other side of town the Pacific Ocean holds  Albacore Tuna and monster pelagic Sharks.  There is also the choice of fishing in the freshwater lakes which are full of Largemouth Bass and Rainbow Trout.  Variety is certainly on offer in San Francisco. Or, if you would rather take a break from fishing, you could venture down the coast and participate in whale watching Los Angeles.
Twin Cities
Twin Cities, MN. Minneapolis, often called 'the city of lakes' is where you will find more than a dozen large lakes and many smaller ponds together with The Mississippi River which divides the twin cities of Minneapolis and Saint Paul.
Obviously all this water means lots of places to fish for Musky, Walleye, Bass, Crappie and even Pike.
There is plenty to keep the family busy, many cafes and eateries and America's largest shopping mall.
Portland
Portland OR – Where Minneapolis is known for its lakes Portland is known for its rivers.
'The City of Roses' has the rivers Columbia and WIllamette running through the town where Salmon, Steelhead and Sturgeon can be found. In the countryside surrounding the city streams and creeks, a more peaceful setting in which to enjoy your fishing.
Portland is often referred to as the hipster capital of America and is where you will find food carts, microbreweries and boutiques galore. Don't forget to take full advantage of the lack of sales tax while you are in town !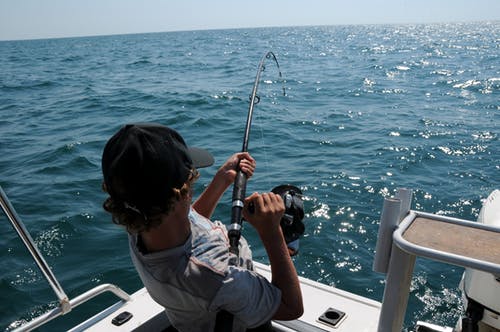 Miami
Miami FL has fantastic beaches, bars and lots of glamour where you could easily fill your days, but don't forget Miami is one of the best fishing cities in the US, if not the world.
The flats are where you will find Bonefish, Tarpon, Permit and Snook. As you leave the shallows and hit the deep reefs you will find Groupers, Snappers and Tilefish. Sailfish and Swordfish can be found nearer to the shore.
The hardest part of planning this trip is deciding where to start your fishing.
Virginia Beach
Virginia Beach VA has the world's longest pleasure beach, along with a fantastic climate.
The beach is also renowned for its top fish species such as Redfish, Trout, Cobia, Striped Bass, Tautog and Black Seabass, all of which can be found in these local waters.
Heading offshore you will find deep canyons full of Blue and White Marlin, Sailfish, Bigeye, Yellowfin and Bluefin Tuna.
Baltimore
Baltimore MD may not appeal when first planning a weekend break but it has a lot to offer, particularly if you love the Jazz scene.
There is a well known popular aquarium and the area boasts some of the best seafood in the country. Find time to explore the Middle and Upper Chesapeake Bay where you are sure to find Stripers, Bluefish, Seabass, Flounder, Tautog and of course the delicious Blue Crab, well known in the area
Over 70 percent of the striped bass from the Atlantic Coast are born in the bay and its 150 plus tributary rivers. In addition to the Striped Bass, which are known locally as Rockfish, anglers can catch Bluefish, Drum, Speckled Trout, Flounder and Croaker.
The Patapsco River will offer Perch, Largemouth and Smallmouth, Bass, Carp and even more Crabs.
Chicago
Chicago IL Americas third biggest city is famous for its theatres and festivals, a city that respects all types of music. Fishing in Chicago however, comes down to the choice of river or lake.
The Chicago River offers a plentiful supply of Largemouth and Smallmouth Bass enough to keep the most sporting of anglers busy, whereas Lake Michigan's vast waters hold Chinook and Coho Salmon, Rainbow, Lake and Brown Trout and Perch and Walleye.
Dallas / Fort Worth
Dallas / Fort Worth TX the largest metropolitan area in the south with one of the biggest business hubs in the country. Not surprisingly just about anything can be found here, museums, galleries, sports stadiums, rodeo and cattle drives together with endless bars and restaurants.
Make sure to make time for some fishing when visiting this city as the DFW area has many lakes offering all types of Bass from Striped Bass, White Bass to Largemouths,you may also find giant Catfish.
New York
New York City NY everyone's favourite city break. The Big Apple is one of the most popular choices for a week-end break, one of the world's most important metropolises.
Take a boat onto the East River to downtown Manhattan and explore Jamaica Bay for Flounder and Bluefish. Head out into the New York Bight to find Monster Mako Sharks and Bluefin Tuna.
Even Central Park offers the opportunity to fish, as the large ponds are full of Largemouth and Smallmouth Bass. In upstate (way upstate) New York on the eastern edge of Lake Ontario in the St Lawrence River there are over 1800 tiny islands and thousands of extraordinary freshwater fish.
Spend a full day relaxing and reeling in the Bass, Salmon, Walleye, Northern Pike and Muskellunge.
One of the popular guided tours can help novice anglers to enjoy this experience, but only experienced, confident anglers should attempt to catch the massive muskies which are known to be as long as 60 inches.
Florida Keys
To explore a fishing experience out of America's cities head out to the sunshine state of Florida Keys which is known as ' a fisherman's paradise', an ideal location for relaxing, together with a spot of fishing.
Make your way to the 'backcountry', the waters which lie between the Keys and Florida's mainland. For most visitors however, the real attraction are the deep seas of the Atlantic Ocean, in the warm Gulf Stream.
Why not charter a boat and try your luck at catching what are often referred to as some of the most exciting fish in the world, Blue and White Marlin, Soulfish and Swordfish. If you are out of luck the Keys offer some of the best seafood restaurants in the country.
Martha's Vineyard
The well known Marthas's Vineyard, Massachusetts is one of New England's most scenic seaside destinations, but is also an amazing place for fishing.
To organize an outing with family or friends charter a boat and try your luck at catching Bonito and False Albacore (known locally as albies).
If boating is not for you try pole fishing around sundown on the sandy beach, or on the rocky shore, where you are sure to find an abundance of Striped Bass.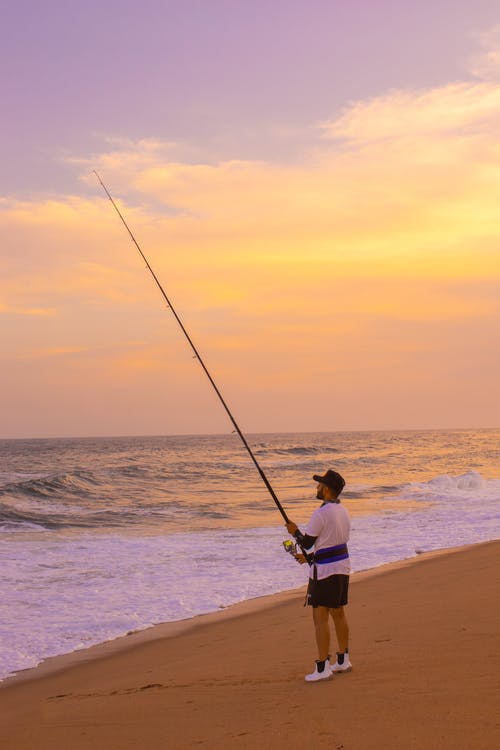 Kobuk River Alaska
The Kobuk River is over 200 miles long – Kobuk means big river-and is home to Arctic Grayling, Lake Trout, Arctic Char, Chum Salmon and Northern Pike.The river's true prize however, is the Sheefish which is the goal for many anglers.
The Sheefish are the cousins of Salmon and can be over a yard in length but are so strong and fast that they have been known to rip a rod out of many an experienced angler's hand. The biggest and most prize worthy adults are most often found north of the Arctic Circle, for which you will need a guide and a huge sense of adventure.
California Delta
California Delta, California has impressively warm weather all year round making it ideal for a fishing adventure at any time of the year.
In this river and estuary, which is also known as the Sacramento-San Joaquin River Delta, anglers can cast their lines from river banks, boats or piers ready to catch Striped Bass, Sturgeon, Catfish, Black Bass and Salmon.
Also popular in this area are the competitive derbies, which bring hundreds of boats and visitors to the area.
Colorado River
Colorado River, Colorado is 1,450 miles long and winds through Utah, Arizona, Nevada, California and Mexico. Some of the best fishing is to be found near its beginning in the Rocky Mountains.
Flyfishers make their way to the upper Colorado River in June, when the Salmonfly (a giant stonefly species) hatches en- masse and attracts lots of big trout. Local guides offer trips to the best spots.
Lake Shelbyville
Lake Shelbyville, Illinois – this 11,000 acre reservoir was man made (through dams) the two bordering state parks and the wildlife are all natural. Many tourists head for the campgrounds and wooded area during the summer months, and enjoy the numerous fishing coves.
Yellowbass, Walleye, Freshwater Drum, Flathead Catfish, Crappie and Bigmouth Buffalo are some of the many varieties of fish in these waters. Bow fishermen are also often seen shooting their arrows at the large quantities of Carp.
Lake Tahoe
Lake Tahoe, California and Nevada are popular locations for both skiing in the winter and hiking in the summer. Lake Tahoe also offers an excellent fishing experience, being the largest lake in North America and the second deepest.
During the warm months many anglers come to catch Kokanee Salmon, Rainbow Trout, Brown Trout and Mackinaw. Anglers limit their catch to five fish in total with a limit of two Mackinaw per person in order to maintain the healthy fishery.
Columbia River
Columbia River, Oregon and Washington is the largest river in the Pacific Northwest and is home to some of the region's largest Smallmouth Bass, Salmon, Sturgeon and Steelheads (rainbow trout).
These rough, often crowded waters are better navigated on a boat by experienced anglers. Many inexperienced anglers also enjoy fishing with a rod from the rivers, beaches and sandbars.
Lake of the Woods
Lake of the Woods, Minnesota takes the lead in the battle to claim the title of 'Walleye Capital of the World'. This giant lake on the northern tip of Minnesota is particularly renowned for its ice fishing.
Experience an unforgettable adventure and brave the cold by booking a weekend at one of the area's well maintained and comfortable ice shanties. In the summer months be aware of the bald eagles flying above, they also love this fishing spot.
Kona, Hawaii
Kona, Hawaii is known as the sportfishing capital of Hawaii. The waters off the Kona district of the Big Island's western shore are calm like a lake but offer many thrills for anglers.
The depth just a few miles outside of the harbour bottoms out at 6,000 feet, giving true meaning to deep sea fishing.
Tuna, Mahi Mahi and Ono are caught daily from aboard charter boats as well as sharks and big game bottom fish.
Thank you once again to Palmetto State Armory for their help and input with this article.