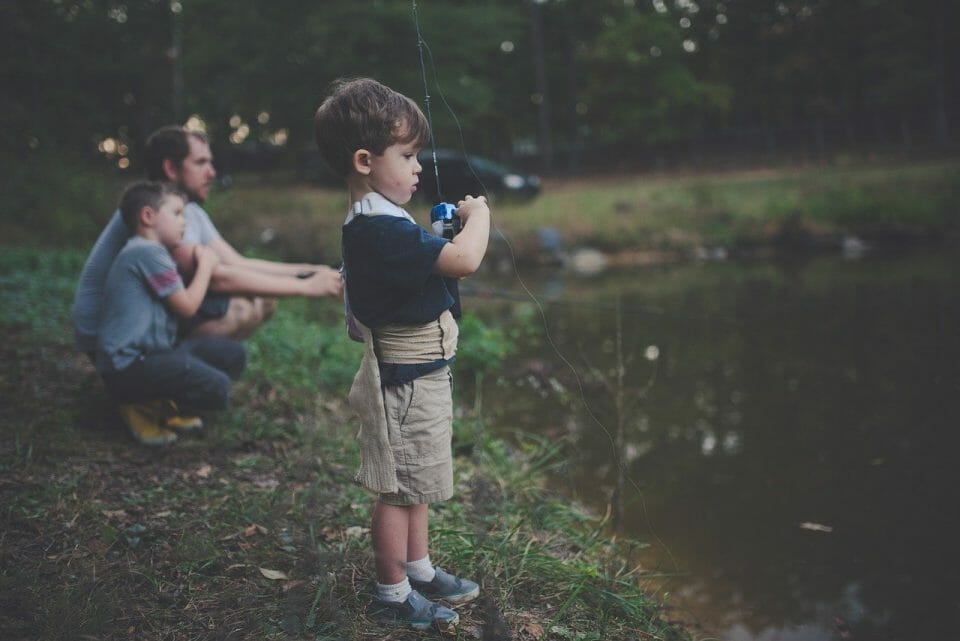 With modern-day technology such as iPads, laptops, and Xboxes taking over everyone's lives, it is all too easy for people to shut themselves away indoors and not experience the great outdoors. There are numerous outdoor activities that people enjoy and benefit from and one of those is fishing. Through fishing, people will discover and grow a respect for nature and learn about the environment. It will teach people to be patient and stay focused on the goal ahead as well as having to think and keep their concentration. Fishing can also strengthen the family bond as it is something the whole family can participate in and enjoy together. Many children that start fishing at an early age develop a lifelong passion for it.
Fishing is also a hobby where people do not need to spend hours at the water's edge if time does not allow it. If the angler can carry a travel spinning rod in the trunk of their car or in a holdall, even having half an hour fishing in a lunch break or on the way home from work is possible.
STRESS RELIEF
Reducing stress in everyday life can make people happier and healthier. Fishing can give people freedom from the stresses of everyday life such as pressures from work. Cell phones can be turned off and quiet time can be spent in a stress-free environment.
HEALTH BENEFITS
Going fishing is good for both physical and mental health, especially for people who sit in an office or drive a vehicle all day. Fishing means people can spend some time in the great outdoors, taking in the fresh air and being active.
FISHING FOR FOOD
For a lot of people, nothing gets much better than eating fresh fish. Whether the angler fly fishes in a small stream for trout or fishes around the coast for snapper, wild fish are rich in protein and contain very little cholesterol. The angler can also find satisfaction in preparing and eating something that they have caught.
THE CHALLENGE
Fishing is a challenge where anglers pit themselves against a wild animal in their own natural environment. Selecting the correct method and bait or lure in order to fool the fish into eating the offering is particularly important. There are many considerations that must be taken into account in order to be successful from fishing tackle selection, time of day and water conditions. Preparation can be time consuming but well worth the effort when landing a fish.
INTERACTING WITH NATURE
Many people like interacting with the environment, which can range from rugged coastlines or sandy beaches through to small ponds and tiny meandering streams. Whilst in these environments, mammals, birds and other forms of wildlife can be observed acting naturally. This can be very calming and also educational.
ENJOYING THE HOBBY WHEN NOT FISHING
Even whilst not fishing, some people spend hours making their own rods, others tie artificial flies and other anglers will make their own lures or bobbers. Reading books and magazines can be enjoyable and educational as can simply walking around a local tackle shop and looking at the vast array of products on sale. Anglers also enjoy telling tales of the big one they caught or the one that got away.