Fishing is a fun activity. However, your experience might get ruined if you choose to wear the wrong outfit. Note that it's crucial for you to wear clothes that can protect you from the harsh effects of too much sun exposure while also making you feel comfortable.
Aside from that and a recent article on canoes, there are other items that you should invest in to protect yourself, including hats, sunscreen, and shoes. By learning the right things to wear and the right equipment to use when fishing, your entire experience will surely become an unforgettable one
All of these tips are geared mostly towards fishing on lakes or rivers when temperates are above freezing. Auger ice fishing requires a whole different approach. For cold-weather fishing, you'll want to bring very different gear and should instead read some ice fishing tips.
1. Shirts and Uppers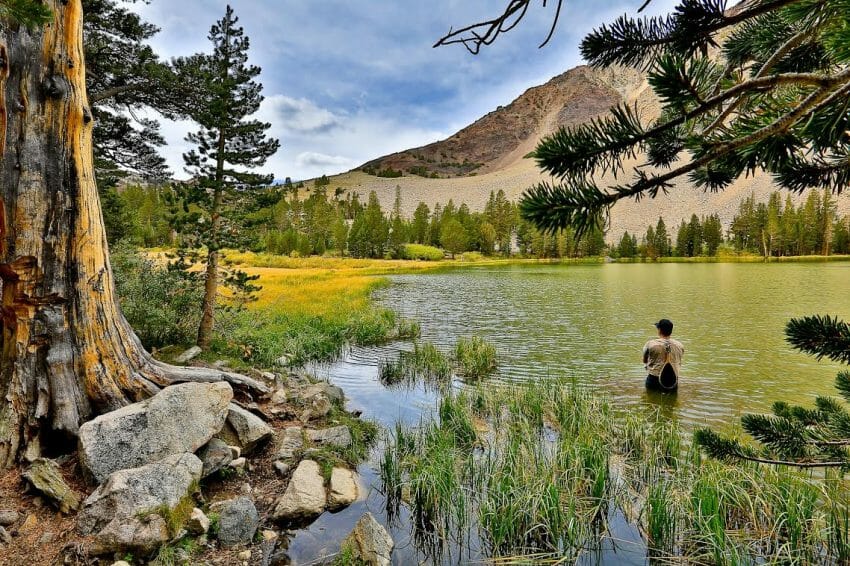 The shirt that you should wear for fishing should be very lightweight. It should also have a light color and should be made out of a breathable fabric. The good news is that you can now find fishing shirts with the qualities mentioned – lightweight, light-colored, and breathable.
Some of these fishing shirts also have short-sleeve button-downs while the back comes with a mesh lining and a flap. The flap opens, which makes it very comfortable for you as it lets air cool you during a hot, sunny day.
Another option is a comfortable white cotton undershirt. However, if the weather is cold when you decide to go fish, then your best option is a high-quality flannel shirt, which you can wear over another t-shirt.
Such will keep you warm when it's too cold while still letting you take it off in case the weather suddenly heats up. If you want to stay cool, a top constructed out of nylon material is also advisable. Your best choice is a 100% ultra-quick dry nylon button-up shirt.
Make sure that it's breathable and light while also boasting of a Spills technology designed to prevent stains. You can also find shirts with SPF factor, which is a good feature as it's not only quick-drying but can also help you stay cool when the weather is too hot.
2. Pants and Shorts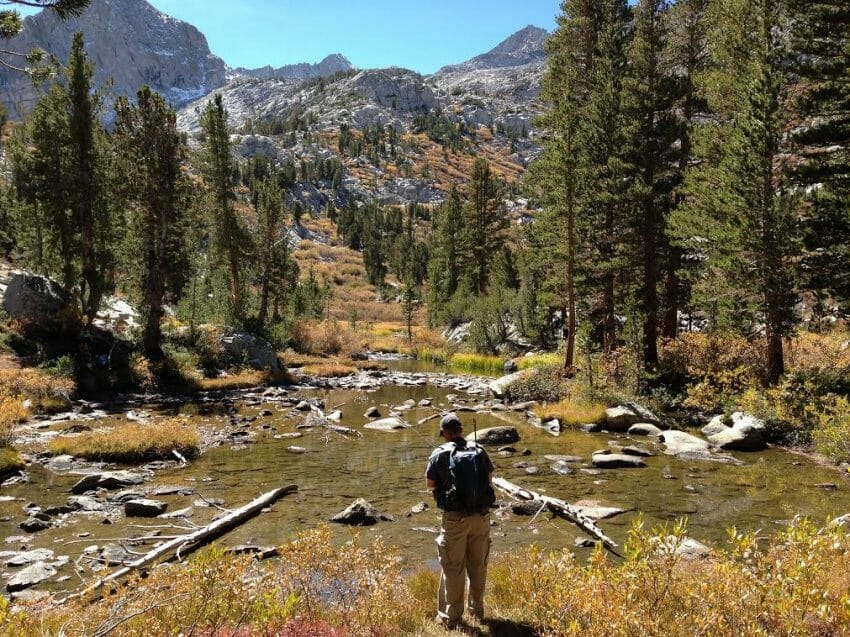 Just like the shirts and uppers, it's also necessary for you to look for lightweight pants and shorts. If you want to feel more comfortable, you can go for cargo shorts. However, cargo pants are also among your best choices.
Aside from being lightweight, cargo pants have extra pockets that you can use to store things like extra tackle and pliers. You can also wear jeans. However, keep in mind that denim material is incapable of wicking away sweat in the same way as a lighter fabric can do.
The denim material will most likely absorb sweat, which might cause discomfort, so keep that in mind before choosing to wear it. Regardless of which one you choose that can make you feel comfortable, ensure that the material can resist stains.
For shorts materials, they should have at least 50 sun protection factors. One hundred percent, wrinkle-resistant nylon construction is also recommended.
3. Footwear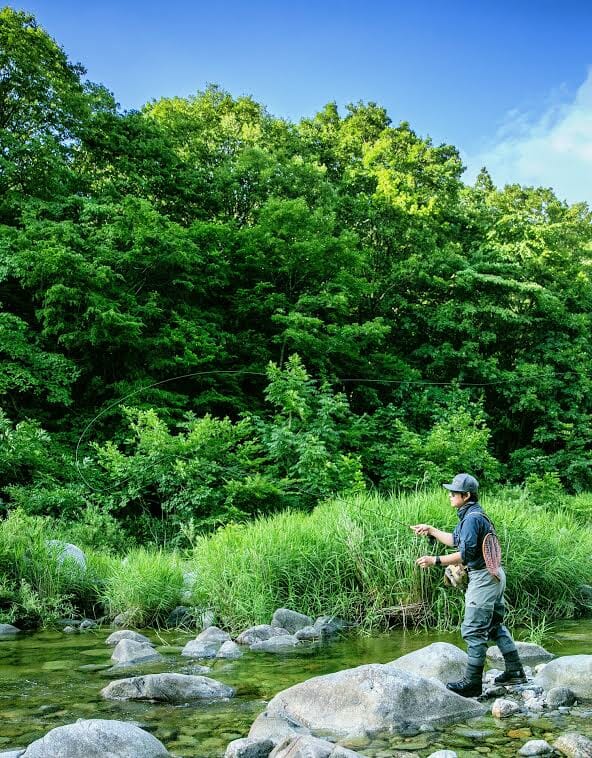 Water shoes are the ideal footwear for those who would like to fish as these are helpful in making you comfortable during the activity. Make sure that the best water shoes for fishing are lightweight. Furthermore, they should feature a soft footbed.
You can also wear sandals but make sure that they are lightweight and flexible. Aside from that, the sandal should be made of a material with proper ventilation.
When choosing the right footwear for fishing, ensure that your choice also easily conforms to your feet. It should be easy to clean and should be capable of resisting harsh elements and risks, like UV rays, slips, and odor. A nice rubber boot with material similar to that of inflatable fishing boats would be a great option as well.
Aside from that, it should be quick-drying. It should come with a drainage tunnel, which works in quickly remove water from the inner part of the shoe. A wise choice is a pair of wading boots. Wearing wading boots while fishing can't only make you feel comfortable but also keep you safe.
Ensure that your chosen wading boots dry fast. Also, it should be made of materials that won't damage your feet and cause blisters. You can go for those with elastic bungee laces as you can pull them tightly in case they get loose because of the excessive accumulation of water.
Also, it's necessary to choose footwear with a non-slip and non-marking outsole made of rubber.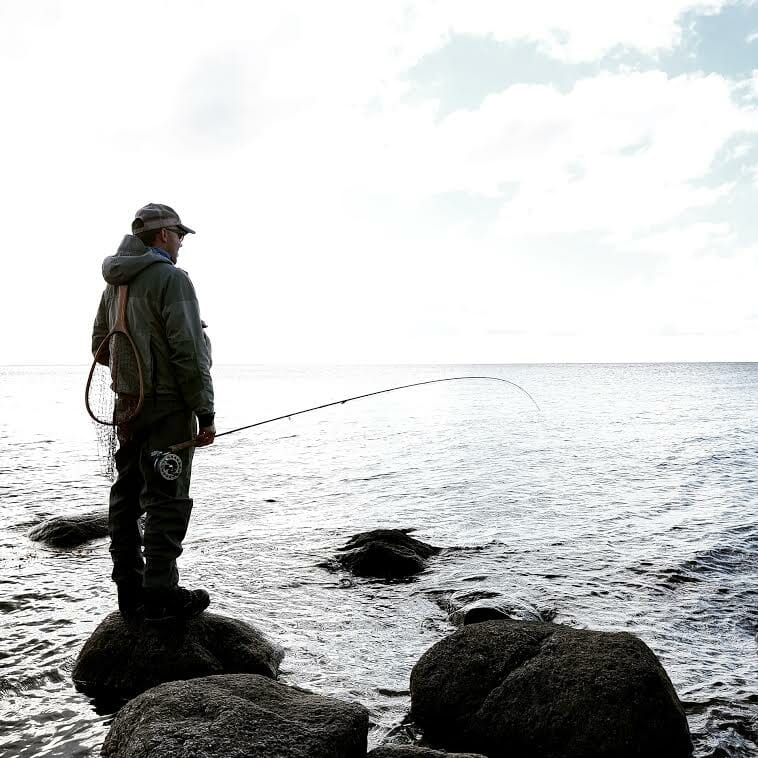 4. Hats
You might think that hats are unnecessary and unconventional but keep in mind that these are useful in keeping your head and ears warm when fishing during the cold weather. If possible, go for hats with a wide brim to protect you from overheating, too much sun exposure, and sunburn.
The good thing about hats with a complete brim is that they can offer the ultimate protection for your ears, neck, face, and head. Ensure that your chosen hat is constructed out of breathable material, allowing your scalp to breathe.
Also, remember that water reflects the sun. This means that it tends to intensify the sun's harsh effects. It can even bring the rays from the water surface up to your face, so you have to obtain full protection.
5. Gloves
Many anglers don't want to wear gloves when fishing because these can pose some challenges in reeling in their catches and casting the rod. However, these gloves are actually very important. This holds true, especially if you plan to fish during summer, as you need to give your hands ultimate protection.
The gloves can protect your hands from the harmful rays of the sun. That said, you need to look for a pair, which features high UPF sun protection.
6. Sunscreen
Aside from investing in the right clothes and footwear, it is also crucial for you to protect your skin by wearing sunscreen. Choose a sweat-proof and high-quality sunscreen, which is capable of bonding to your skin when it comes in contact with it. Also, it shouldn't sting or run down your eyes.
Furthermore, look for a sunscreen, which does not have any greasy residue as it might have an adverse effect on your grip. Your best choice would be one with a hypoallergenic, oil-free, and waterproof formula.
Your skin should have an easier time absorbing it. Ensure that you reapply it every several hours, especially if you plan to fish during summer.
Conclusion
Knowing exactly what to wear when you go fishing can give you the best experience. Invest in the right items to wear and you'll be on your way towards having a comfortable and enjoyable time doing what you love.