Today's outdoor product review is for the Vont Camping Lantern.
The Vont Camping Lantern is LED and come in a package of two. They are small in size and are battery operated.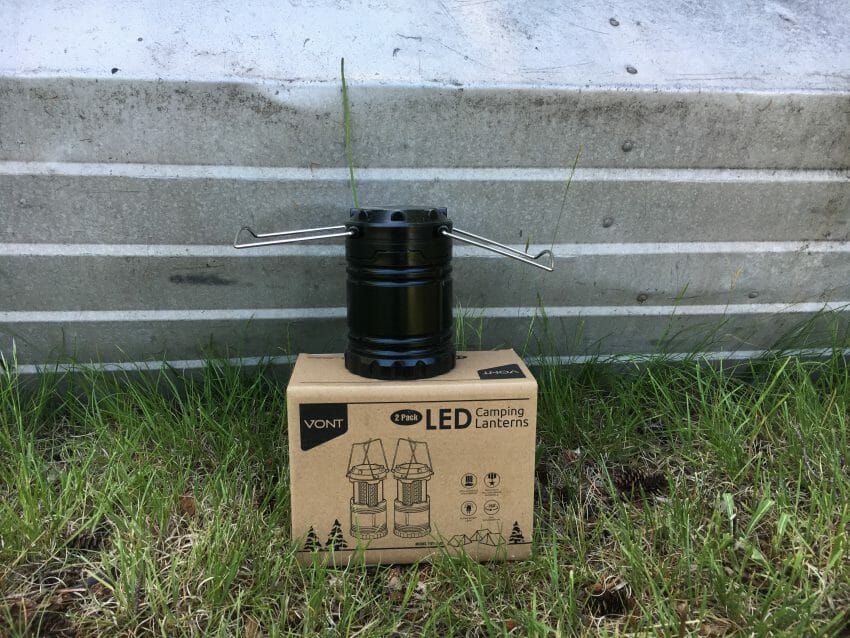 This camping lantern is great for lighting up tents, campers, camp sites, in vehicles for emergencies or even indoors during power outages. They are about 5 inches high and take 3 AA batteries, which actually come in the package. The camping lantern is easy to operate and are pretty bright.
Unlike many battery operated lanterns I have used, these are easy to install the batteries. Simply unscrew the bottom of the lantern and install the batteries. Screw the bottom back on and you are ready to go.
To turn the camping lantern on you simply pull the 2 metal handles up to the top of the lantern and pull up on them. This will expose the LED lights and turn them on. The lanterns are quite bright as well. To turn them off simply push the lantern top down and it will shut off.
To test the Vont Camping Lanterns I knocked them off of a picnic table and dropped them (both opened and closed) from a height of about 6 feet. I figure the majority of tents are about 6 feet high and this would resemble them being knocked down inside a tent. I did not have any break on me so that was a good thing.
The next part of testing I wanted to do was to kick them while walking. Those of us who have camped before knows that you will accidentally kick things while walking. This is especially important when camping with kids. Again, they did not break on me.
When my company had a planned power outage, I brought only one lantern in to my office for light. My office is about 15 x 17 feet and it lit up the room decent enough. I was pleased with it lumination.
The Vont Camping Lantern is a great product and a great value.
I keep 2 at my camper at deer camp, and 2 in my work/woods truck. I highly recommend these lanterns for any outdoor or even indoor use.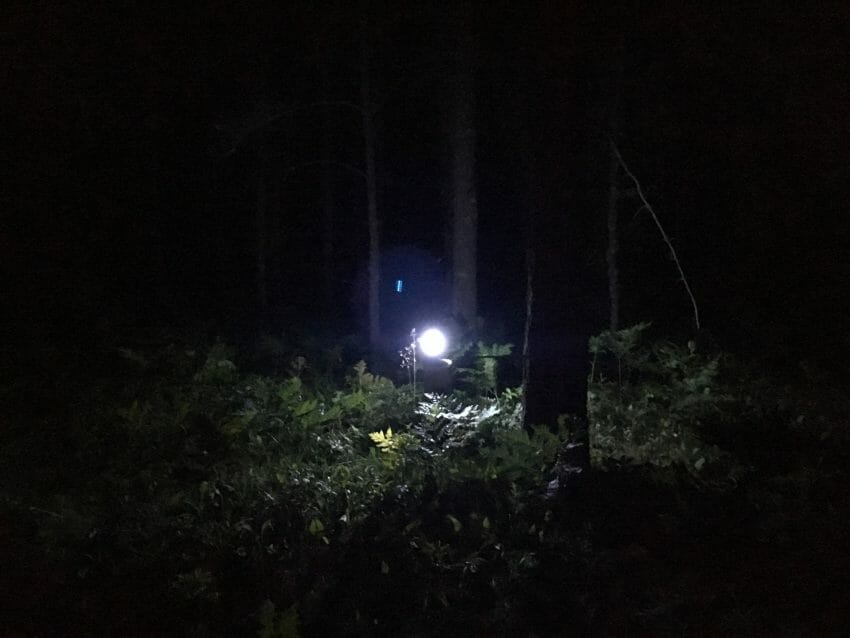 Thank you for your time in reading my review and as always, if you enjoyed the read, please share the review with your friends on social media.
Have a great day and enjoy the outdoors,
Tim Collins.