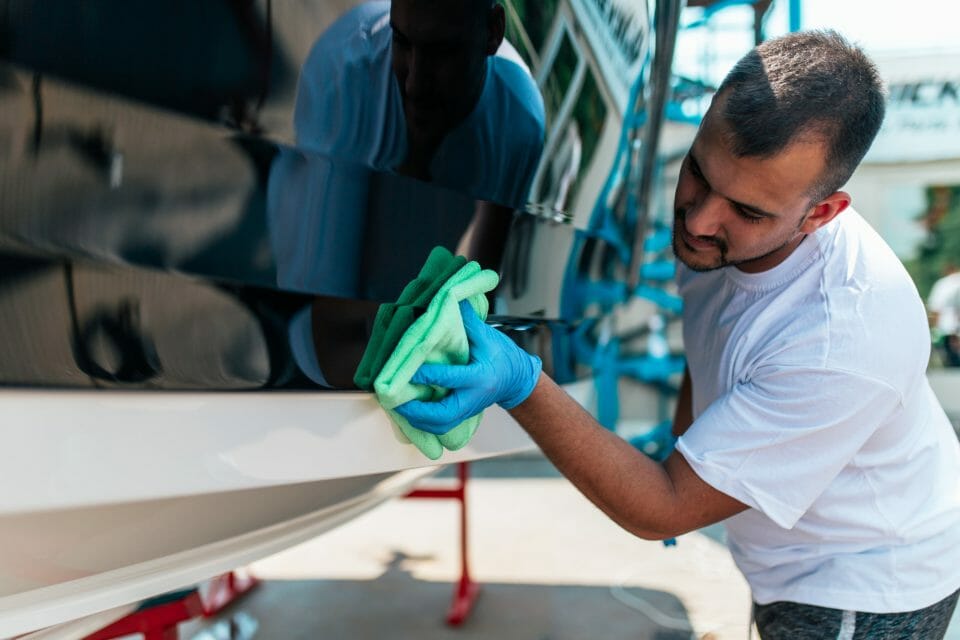 Keep your vessel in tip top shape and save money in the long run with these boat care tips.
Did you know that there were an estimated 12 million registered boats in the U.S. in 2017?
Boats are very popular all around the world because there's no better way to spend a weekend soaking up the sun while cruising around a lake with family and friends.
Keep reading our boat care tips to discover how you can keep your boat in good condition and save money in the long run.
Everything You Need to Know About Boat Repair and Maintenance
Boat maintenance is similar to other vehicle maintenance, such as a car. When owning a boat, you need to make sure you do regular maintenance checks and some maintenance checks that can be done every few months (usually by professionals.
The Basics: How to Maintain a Boat
There are several checks that you should do on a regular basis, to ensure your boat is safe and in good condition. Write yourself a checklist of these basic things you need to check and maintain on your boat and run frequent checks.
1. Engine
The first thing you need to do is check the oil. Low oil or no oil can mean disastrous things for your engine and could leave you stranded out in the middle of nowhere. If your oil looks low then make sure you top it up.
You should also give your engine a full oil change after 50-100 running hours. Make sure you check your manual if you aren't sure about what oil to use or how often you need to change your oil.
Other engine checks that you should do include:
checking for fuel or oil leaks
lubricating the moving parts of your boat with an anti-corrosive product
inspecting the lines and hoses, look for signs of wear and tear
checking clamps and fuel lines for corrosion.
checking that all the outboard bolts are secure (tighten any bolts that need it).
You should also make sure that after every use that you flush the engine out. This is to prevent salt crystals (from seas or salty waters) or muck/sand (from freshwater) from damaging internal parts of your boat.
2. Protect the Boat's Hull
You should perform regular checks on your boat's hull. Make sure that your boat's hull isn't corroding.
Over time, the strong protective coatings on your boat can experience wear and tear.
If you experience this problem when checking your hull, make sure you use a spray in boat liner. Make sure the spray-on protector is waterproof, corrosion and abrasion-resistant, and that it has maximum UV protection.
3. Electrical Systems
Unless you're a professional or understand the electrics of your boat then seek help for this check.
However, you can do regular checks of your electrical equipment and ensure that the materials are all rated for marine application use only.
You might want to check that your lights and other equipment on your boat that use electricity are working. If you do notice any electrical faults or failings when you make your checks, then make sure you contact a professional as soon as possible.
4. Moving Parts
Conduct regular checks on your moving parts to ensure they are all working. For example, check the hinges, tracks, and zippers are all in working order.
If you have a propeller on your boat, you need to also check this. At regular intervals throughout boating season, take the propeller off and check for debris or anything that has got trapped. You should also check your propeller before going out on your boat.
If you notice that your parts or damaged or broken, then make sure you get a professional to look at them.
5. Protect Your Battery
If you have a battery, or batteries, for your boat then make sure that you protect it. You need to properly maintain your battery when the season ends. Take your battery from your boat and make sure you thoroughly clean it. You should also lubricate the metal bolts and terminals and charge them so they are ready for the new season.
You need to also think about protecting your battery during the offseason. Where are you going to store it? Make sure you familiarize yourself with your battery and the storage requirements, such as what temperature it needs to be kept at.
6. Clean the Upholstery
You also need to think about checking the interior of your boat. For example, the upholstery can easily get dirty or worn. Make sure you're regularly cleaning your upholstery with a good cleaning product.
If you notice any tears in your upholstery then make sure you repair them as soon as possible. Repairing rips and tears will help to keep your boat in check.
Schedule Boat Checks
If you don't want to do all the maintaining of your boat then you can schedule it in for boat service and repair. Many boat owners choose to leave their annual boat care and maintenance to the professionals.
For example, you might not want to or know how to change the engine oil.
Boat services can also lubricate your boat's fittings and paint the hull's bottom. Most dealerships that sell boats can also service them. So speak to the experts who you bought the boat from to learn more about the services they offer and the costs.
Implement Our Boat Care Tips
Keep your vessel sailing for longer by implementing our boat care tips and tricks. Remember to regularly run checks on your boat's engine, the boat's hull, the electrical system, and the moving parts of your boat.
It is also important to schedule appointments with boat servicing professionals who can check your boat.
If you enjoyed this article, make sure you check out our other boating articles.