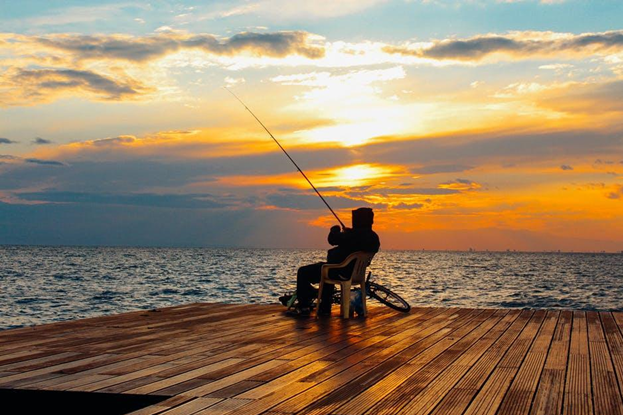 If you are thinking about going sea fishing then there are a few things that you will need to keep in mind. There are supplies that you will need to purchase and preliminary things that need to be done before going on your excursion. Sea Fishing can be an exciting sport, but you will need to make sure that you have someone who is knowledgeable about the art of Deep Sea Fishing with you. Whether you are a beginner or a novice in the sport, it is always good to have a partner, if not more than one to go along with you. Make sure that you keep your rod nice and tight, you will need to change your bait, find a spot where the fish are feeding, venture out with those who have been sea fishing before. After all knowledge and experience are what is needed most, particularly for those beginners out there.
Keeping your line tight

Getting a boat is a good idea if you want to make the most of your sea fishing adventure. Make sure that you experience your first sea fishing adventure with the right tools, (i.e. fishing rod, different bait, etc.) When you cast your fishing rod into the sea make sure that your bale arm roller is closest to your fishing line. This keeps the line nice and tight as you cast your line allowing for the fish to stay on the hook better.
Changing the bait often
When you are out on your sea fishing excursion, make sure and change your bait often. You should have different sizes of bait for your fishing monofilament fishing line. The bait will match the size of the fish that you want to catch, but you will not know what kinds of fish are in the waters. If you have been sitting for hours on end without having caught anything, it may be that your bait is either too large or too small. Begin to experiment with your bait and see which bait draws the most fish on your line.
Change your location
In order to find where the fish are feeding, which is your ideal spot, you will need to move around. Don't just cast your reel in one spot for the entire day. Moving around takes you to different depths within the sea and different locations which could be where the fish are feeding for that day. Once you find their feeding spot, then look out because you are about to bring in a lot of fish. Staying in one spot does not give you the opportunity to find the perfect feeding spot where you will catch the most fish.
As with any sea fishing adventure, get around experienced fishermen and ask questions about what is best for you. Check and make sure that your fishing rod and casting line are as they should be. Make sure that your boat has enough gasoline in it to stay out all day if you so choose. You will want to know as much as possible about your equipment, in case of an emergency, before heading out on your sea fishing adventure.