Shooting a pistol, rifle, or shotgun seems easy to the untrained eye. However, nothing could be further from the truth. Professional shooting requires an eagle eye, an incredible level of focus, and concentration. It is uncommon to find a person with all three traits, but some people have all three traits in abundance, making them fantastic shooters competing on an elite level.
The Summer Olympics have featured shooting events since 1896 and have remained a staple part of the summer schedule. Americans have won more gold medals than shooters from any other country, with some of those Americans breaking records with ease. It is not uncommon to see shooters representing the USA listed as favorites with sites at MyTopSportsbooks whenever the Olympics come around. This is especially the case when Kim Rhode is in competition.
Kim Rhode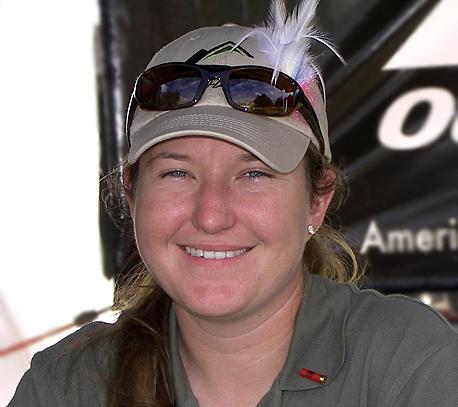 Kim Rhode is a 42-year-old hailing from Whittier, California, and is the most successful shooter at the Olympics. Rhode is the only triple Olympic champion, in addition to being the only woman to have won a pair of gold medals for Double Trap.
Her gold medal in skeet shooting at the 2012 Olympics in London equaled the world record of 99 from a possible 100 clays. Rhode's most recent medal came at the 2016 Olympics in Rio, Brazil, when she won bronze in the skeet competition. Earning this medal made Rhode the first Olympian to win a medal on five different continents and the first Olympian to win at least one medal at six consecutive summer games.
Rhode's impressive run ended in 2020 when she failed to qualify for the games in Tokyo. Had Rhode qualified, she would have become only the second U.S. athlete to compete at seven Olympics, following J. Michael Plumb, a highly-talented equestrian.
Carl Osburn
Carl Townsend Osburn is the greatest Olympic shooter of all time with an impressive 11 medals, made up of five golds, four silver, and two bronze.
Townsend was a United States Navy officer who competed at the 1912, 1920, and 1924 Summer Olympics. His tally of 11 medals, made up of individual and team events, made him the all-time leading male medal winner for the United States. He held this record until 1972, when Mark Spitz tied with him before swimmer Michael Phelps broke the record later.
After being promoted to lieutenant in February 1912, Osburn was detailed in April from Mississippi in order to allow him to compete in the 1912 Olympics in Stockholm, Sweden. He won gold in the Team rifle event, silver in both the 600m free rifle and the 300m military rifle, and bronze in the 50m team small-bore rifle events.
Osburn next competed at the 1920 games in Antwerp, where he won four golds, a silver, and a bronze. He retired from competitive shooting after the 1924 Olympics in Paris, where he won the silver medal in the 600m free rifle competition.
Willis Augustus Lee
Willis Augustus Lee is another former military man who shone when it came to competitive shooting. All seven of Lee's medals came at the 1920 Antwerp games, a record that stood until the 1980 games.
Away from the Olympics, Lee was a phenomenal Navy man who achieved the rank of Vice-Admiral. He received the Navy Cross, Legion of Merit, and the Distinguished Service Medal twice.
Lee served in both World War I and World War II, the latter seeing him sent to the Pacific to command the Battleship Division Six. Lee engaged with an Imperial Japanese Navy surface fleet in the Naval Battle of Guadalcanal, where Admiral Lee's flagship Washington became the only American battleship to sink an enemy battleship in a one-on-one gunfight during World War II.