ICONIC MILITARY ESSENTIAL THE "AUTHENTIC WOOBIE" NOW AVAILABLE
TO PUBLIC AT IFB SOLUTIONS AMAZON STORE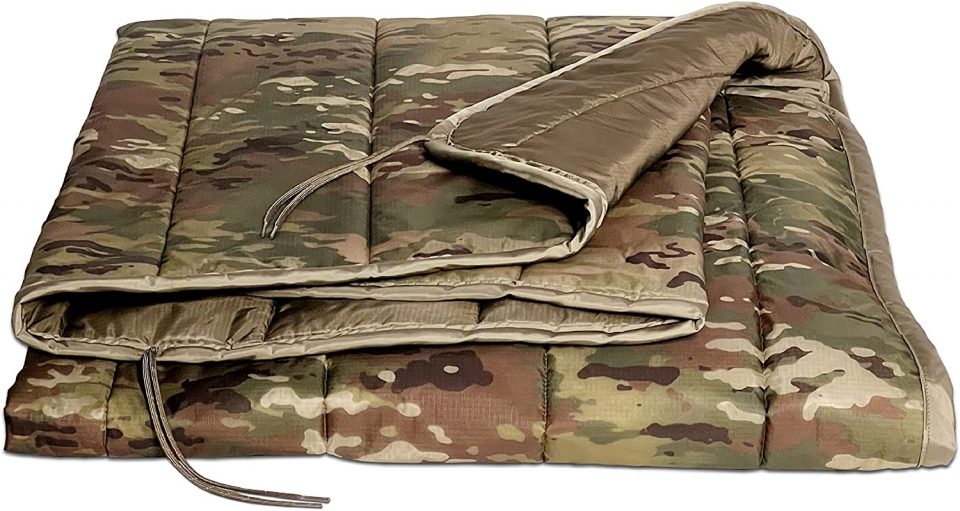 WINSTON-SALEM, N.C. – For nearly 30 years, IFB Solutions has been the U.S. military's primary
supplier of "woobies," the beloved multi-use poncho liner issued to U.S. Army and Marine soldiers. Until
recently, these authentic military-grade tactical blankets were not widely available to the public, found
only as a rarity through secondhand outlets. But now, for the first time ever, the woobie is available for all
through IFB's Amazon site, Pinnacle Mercantile, for $99.

While the origin of the "woobie" nickname is up for debate, the government-issued multi-purpose poncho liner was introduced around 1962 for use by special forces troops in Vietnam and has been standard issue to every soldier since. Now, everyone, including former military personnel who had lost or
damaged their original issue, can purchase the Pinnacle Mercantile Authentic Woobie — without
enlisting or re-enlisting. Only the Pinnacle Mercantile Authentic Woobie made by IFB Solutions comes
with a certificate of authenticity that it is made following the same specs as those IFB produces for the
military.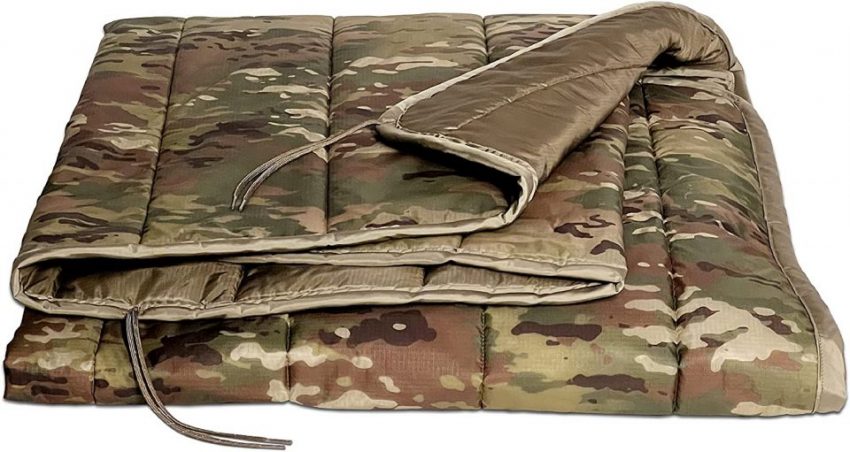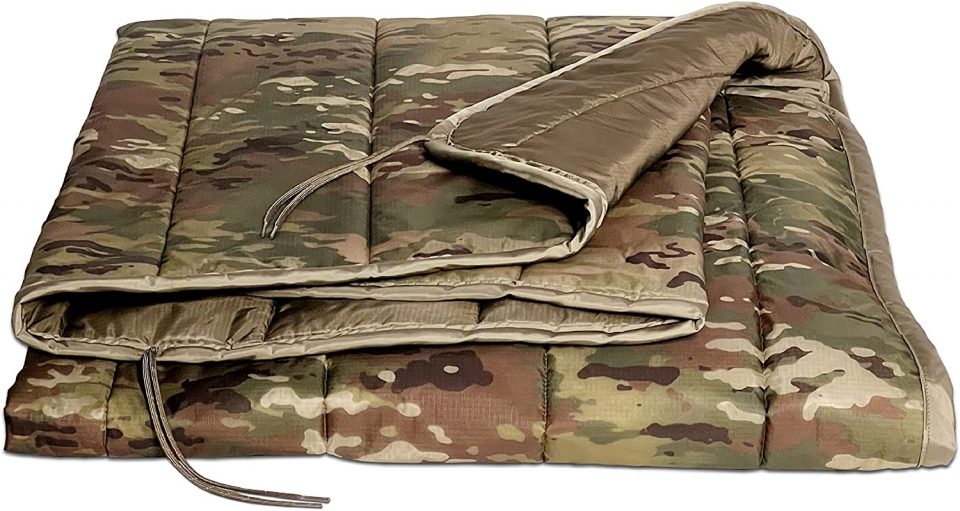 "The woobie is an iconic military essential that every soldier holds dear to his or her heart," said IFB CEO
David Horton. "Our employees take incredible pride in producing the woobie for the military and now for
people everywhere."
IFB Solutions is a nonprofit organization and the largest employer of people who are blind in the country.
It is the primary manufacturer of the U.S. military-issued woobie, producing about 1,000 woobies per day
at the IFB manufacturing location in Asheville, North Carolina, where 25 employees are involved with the
full manufacturing process from sewing of the various components to final assembly and packaging.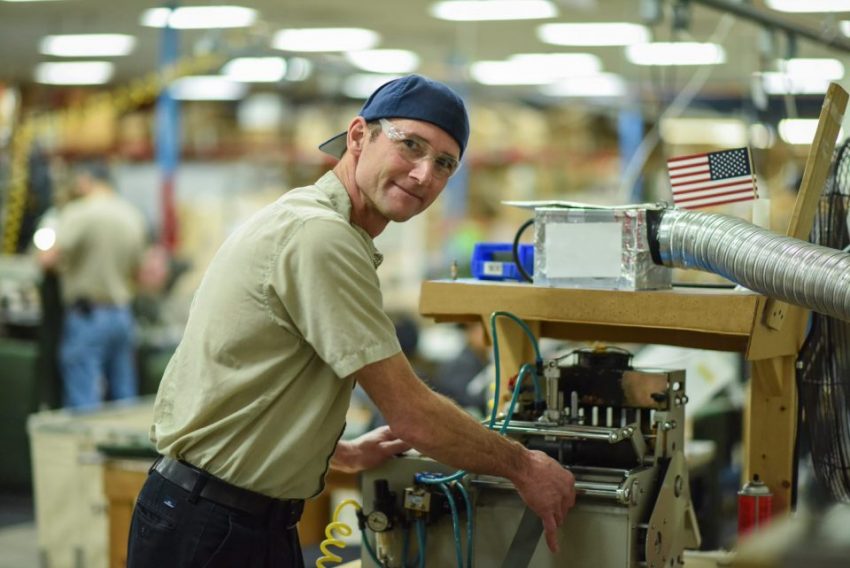 Jake Paladino, who was born visually impaired, has worked at IFB Solutions for the past 5 years
producing the woobie for our U.S. armed forces, and most recently, the Pinnacle Mercantile Authentic
Woobie for the public. As someone with a visual impairment, he was thrilled to find both an employer and a community that understood his needs — and, as an avid outdoorsman, he was immediately drawn to
production of the woobie, citing the importance of lightweight, multi-use tools in the field.
"Working on a product like the woobie is life-changing," he said. "I am honored to make the woobie for
our military, and now the public. The woobie is a win-win. You are providing a job for someone like me,
who is visually impaired or blind, and you're getting the same quality product that the U.S. military trusts
to protect our servicemen and women in the field."
The Pinnacle Mercantile Authentic Woobie:
measures 91.5-by-65.5 inches (nearly 8 feet long and 5.5 feet wide).
is made with a durable 100% ripstop, water-repellent nylon outer covering and 100% polyester interior batting for warmth and insulation.
is finished with eight sets of 9-inch nylon cord ties that facilitate multiple uses and configurations.
can be added to a poncho, improvised for shelter or used as a sleeping bag.
weighs only 1.5 pounds for toting along on any adventure.
is U.S.-made, featuring only American-made components.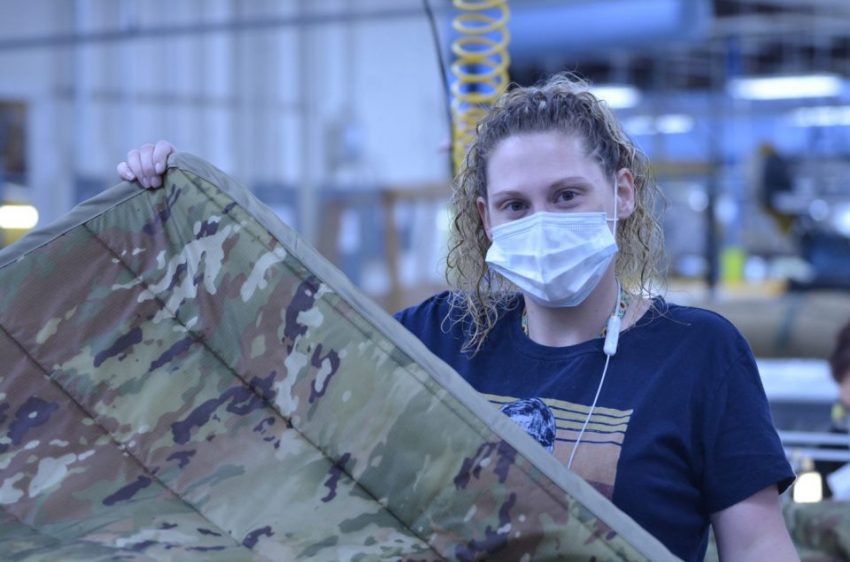 Every purchase of the Pinnacle Mercantile Authentic Woobie helps support IFB's mission of providing
employment, training and services for people who are blind or visually impaired. To purchase the
Pinnacle Mercantile Authentic Woobie ($99) at IFB Solutions' Amazon store, Pinnacle Mercantile, click
here.
ABOUT IFB SOLUTIONS
IFB Solutions is a nonprofit corporation founded in 1936 as Winston-Salem Industries for the Blind, and
it provides employment, training and services for people who are blind or visually impaired. As the largest
employer of people who are blind in the United States, IFB operates manufacturing facilities in WinstonSalem, N.C., Asheville, N.C., and Little Rock, Ark., in addition to operating nearly 20 office supply stores across the country and producing mattresses. IFB produces eyewear under its Twenty200 brand at its Winston-Salem lab. IFB Solutions funds employee training and services as well as community programs
through grants and private donations, making possible summer camps, afterschool programs and
activities for children who are blind, and Community Low Vision services through its low-vision Centers
across North Carolina and in Little Rock, Ark. ifbsolutions.org