If you own a gun, you likely already know all about the importance of owning a holster. But first, what's the definition of a holster? Any covering around and behind the body and designed to hold specific weapon types can be called a holster. Holsters can be of different types, depending on whether your weapon is concealed or not. So, if you're looking for one of the top CZ P10C holsters, here are some types of holsters you should be aware of.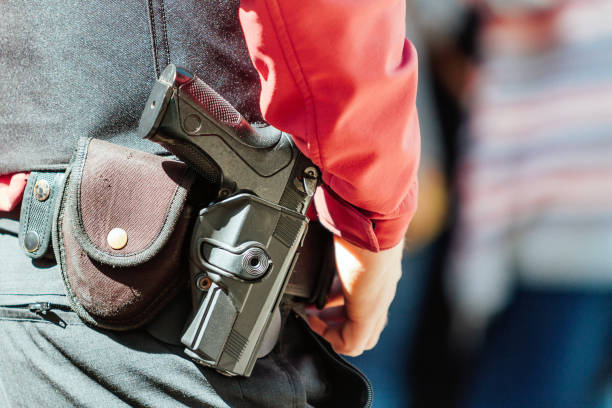 1. Concealed carry holsters
Concealed carry holsters are made to fit guns, usually pistols. These are typically worn in the inner waistband of pants, shirts, strapped onto the ankle, or even in a purse.
2. Duty holsters
When carrying their weapons out in the field, duty holsters are used by law enforcement officers and military personnel. Made from leather or nylon straps, they're designed to be slung over the shoulder or around the waist with a drop leg holster design that can be strapped on either left- or right-handed men and women. This type of holster is necessary because the weapons carried by these professionals need to be accessible at a moment's notice.
3. Hip holsters
Hip holsters are made to fit guns and are usually worn just off the hip on a belt or strap around one leg. They are intentionally designed with a low profile to ensure comfort and accessibility without impeding movement. A variety of handguns can fit into this kind of holster.
4. Shoulder holsters
Shoulder holsters are worn over the shoulder by attaching the holster to straps on either side of the chest that goes under both arms, held together with two buckles that snap onto a belt. This type of holster is usually used for big, heavy pistols like revolvers and automatics, from small submachine guns to large rifles. Usually worn only by men, this style was popularized in the 1940s by detective characters in the film.
5. Ankle holster
Ankle holsters are strapped onto one or both ankles and worn down near the feet to allow quick access without being too visible. Made from various materials, usually either fabric or leather, ankle holsters may look odd, but they're actually quite practical. They can also be uncomfortable after a long period, which is why it's best not to wear them continuously over many hours at a time.
6. Pocket holster
Pocket holsters are designed specifically for carrying smaller weapons like revolvers and compact automatics inside the pocket of a coat, jacket, pants, shorts, or shirt. The main purpose of a pocket holster is to allow the user easy access to their weapon while at the same time preventing it from being dislodged or knocked out by another object accidentally.
Comfort is an important consideration because you're likely to be carrying your weapon around with you all day long. It is why a lot of people settle for no less than the top CZ P10C holders for their semi-automatic pistols. The best holsters may cost a bit extra, but the safety and comfort they guarantee will make it seem worth it.