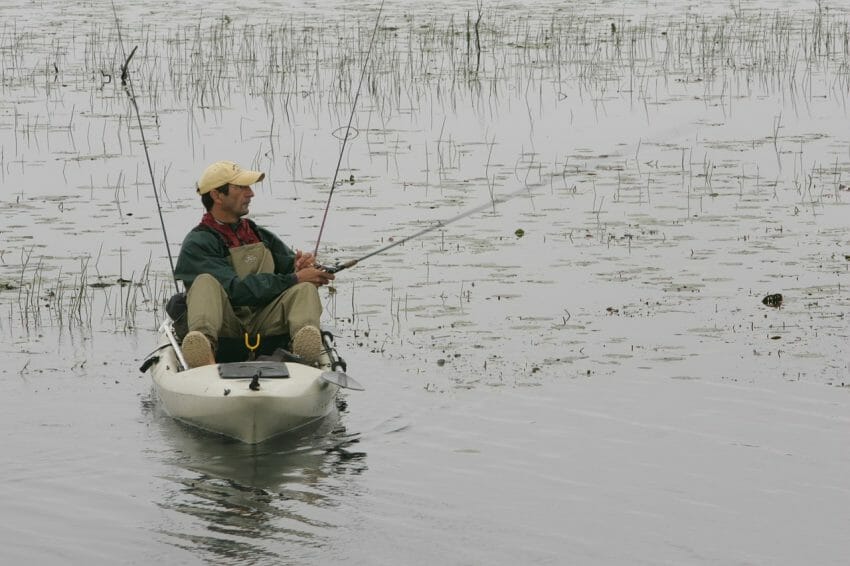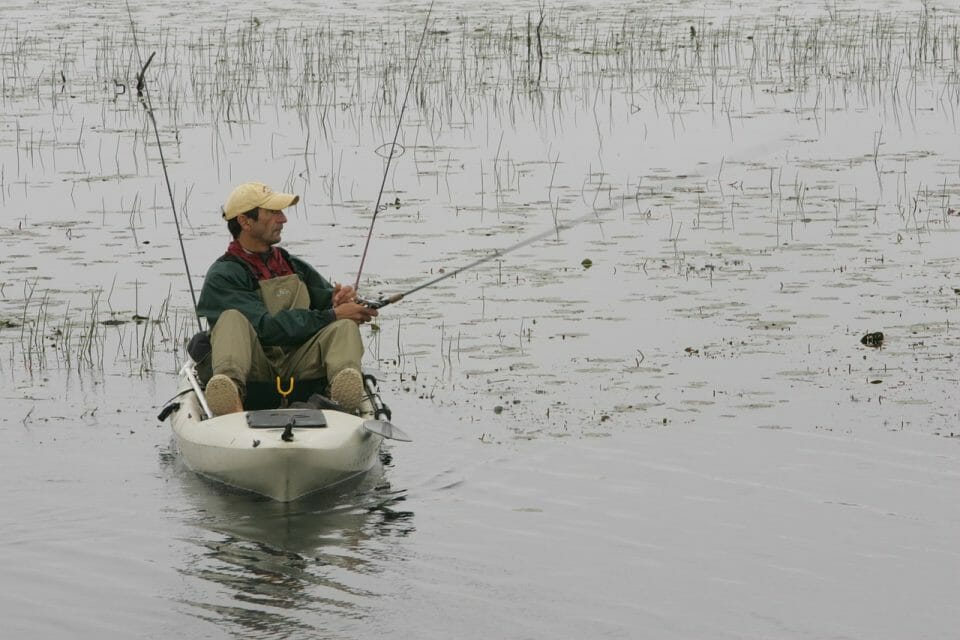 For those who have ever enjoyed a day out on the water in a kayak, the thought of kayak fishing might seem a bit overwhelming at first. Since kayaking is a true 'hands-on' water sport, you might be wondering how you can juggle controlling such a small, lightweight boat in the water while casting a line to fish. Actually, it can be a bit of a learning process at first, but once you understand the pros and cons of kayak fishing, you'll be reeling them in in no time at all! Oddly, one thing you will notice is that the pros and cons are fluid because what works for one person may not work for the next.
The Size of the Kayak Matters
One thing you will notice is that some kayaks have longer paddles or more legroom than others. If you choose the wrong kayak based on style or price, you could be getting the wrong kayak for your needs when fishing. To understand this, let's look for a minute at the pros and cons of the most popular kayak for fishing, the Intex Excursion Pro. This particular model is constructed from very high-quality PVC and is more resistant to damage than many other makes or models. Unfortunately, it isn't really suitable for someone with extremely long legs and the paddles would be a bit too short as well. On the plus side, the Intex Excursion Pro is reasonably priced so that you can start out with a cheap kayak. It sets up quickly and easily and there is a good amount of space for all that gear you'll need.
Ease of Navigation
The next consideration which can be a pro or con depending on the person handling the craft would be the ease of navigation. Here, one kayak that always gets favorable reviews for ease of navigation would be the Intex Challenger K1. However, it is a one-man boat because the maximum capacity is 220 pounds, and unlike the Excursion Pro weighing in at about 46 pounds, this lightweight craft only weighs 27.2 pounds. Perhaps the fact that it is so lightweight makes it easier to navigate on whitewater and also on the pro side, there is ample legroom for a taller fisherman.
Ease of Assembly
Although alluded to above, here is another pro/con to consider and that would be ease of assembly or inflation. Here, the Intex Explorer K2 takes the lead in terms of ease of assembly and also in the amount of weight it can handle. The one thing kayak fishermen love about this is that it is a 2-person vessel and can hold up to 400 pounds while being one of the easiest to inflate and assemble on the market. The K2 is especially great for small bodies of water and is fast, but stable. Unfortunately, the one major con is that it is prone to leaks, as it is made of vinyl and not PVC.
What to Look For
At the end of the day, pros and cons are subjective based on the type of kayak fishing you will be doing, the body of water you will be navigating, the size and weight capacity of the craft as well as its durability. These are the major areas of concern when investigating the pros and cons and, of course, there is always cost. Remember, you really can get a great fishing kayak for $500 or less that will serve you well year after year. Just remember to look closely at the advantages and disadvantages of each kayak you are considering so that you know you have chosen the right one for you.