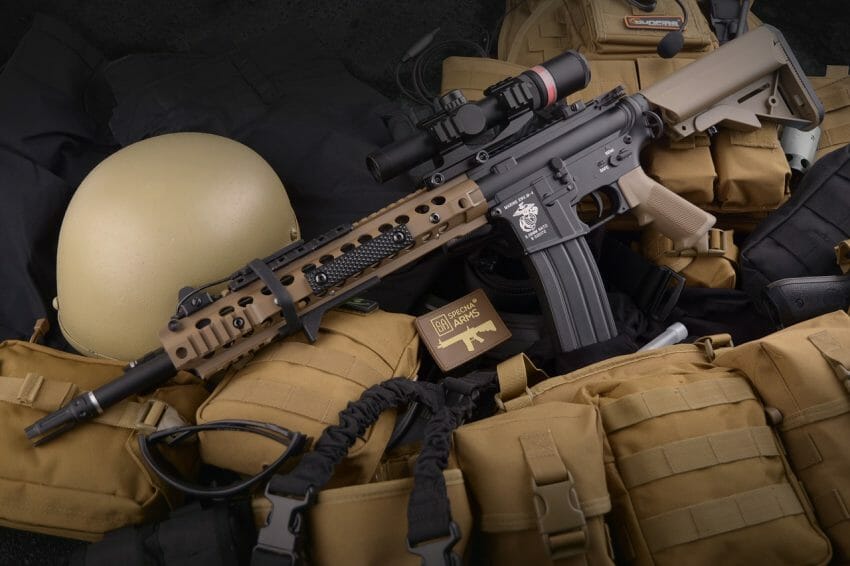 The backpacks market is a very massive one- with different styles, designs, and made of different materials. Tactical backpacks are regularly used for traveling, hiking, hunting, emergency concerns, and adventures, among others. The concept of the tactical backpacks revolves around the name "tactics", as they are designed specifically to meet tactical operations demands, cater to emergency situations, sting operations, rescue situations, and shoot-at-sight orders. All these situations are peculiar to the force- police, soldiers, military officers, and security guards. But what differentiates them from the conventional backpacks? Their features. These features give loads of advantages to the user.
Features
Tactical backpacks are becoming more popular these days because of their size, appearance, practicality, and uniqueness. They come in varying sizes, which allows users to pick anyone that suits them. That is- not too big, and not too small. There is also a chest or sternum strap which ensures proper carriage and support for the spine, shoulder, and back. They are made of reinforced nylon or polyester material which keeps them water-resistant, aesthetically appealing, and long-lasting. These strategic designs make tactical backpacks preferred choices for force personnel.
Other features are MOLLE webbing, hydration bladders, which ensures durability, accessibility, and comfort. These features set them apart from traditional types.
Tactical Backpacks Available in the Market
Vertx Gamut 2 Pack
First Tactical Rapid Origin Pack
5.11 Tactical All Hazards Nitro Pack
Condor Venture Pack
Vertx Gamut OVerland Pack
5.11 Tactical TacReady Slingpack
Condor Urban Go Pack- MultiCam
Red Rock Outdoor Gear Rebel Assault Pack
5.11 Tactical COVRT M4 Pack
Condor Utility Shoulder Bag
5.11 Tactical Women's Range Qualifier
5.11 Tactical RUSH LBD Xray
Oakley Vigor Pack
Maxpedition Veldspar Crossbody Shoulder Bag
Maxpedition Skyridge Tech Messenger Bag
The 5.11 versions/designs are purposely to provide comprehensive and modular storage support that suits any setting and environment. The 5.11 Tactical Rush 72 backpack is versatile, rugged, and designed to be a full-featured 72-hour tactical bag. This is the favorite among the Rush line, having created some buzz with their fans. They also have a large stuff-it pocket and excellent organizational pockets which make stowing easy.
The MultiCAM RUSH series offers integrated web platforms, made from premium materials, and for weather protection.
The Condor 3 Day Assault Pack has 7 different compartments for easy organization of your stuff and gear you might want to carry. It is often considered a great bug out bag- which is a heavy-duty bag with massive storage capacity. Built for durability and comfort, it can fit any body type and much gear to aid comfort in the process of carrying a heavy load.
Buyer's Guide
To choose the right tactical backpack, there are some things you must consider. Fundamentally, your focus should be on the characteristics that largely separate the good ones from the great ones. Some of these factors are prices, MOLLE compatibility, size, ability to customize the organization system, and durability.
Price: Price is a huge factor to consider when choosing the right tactical backpack. The packs can range from $30-$300. Therefore, you must, first of all, decide what your primary purpose for getting the pack is and the frequency of use. Generally, the price of a pack is expected to go up if designed with higher quality materials and with peculiar features. The ones with basic features will only function as daypacks, and nothing beyond that. But if to be used as an outdoor recreation item, you will get what you pay for, and if you want something that would last, you have to spend a bit extra.
MOLLE Compatibility: MOLLE webbing is one of the features that can add some accessories to your backpack and enhance its gear-carrying ability. That way, you can add more straps, compartments, and other features. Many military personnel lookout for this feature because they might have to do a different setup for each mission. A great advantage of the MOLLE feature is that it allows you to mold to fit your items. As an outdoor enthusiast, you will agree that having a do-it-all-style kind of pack that you can customize for each activity is often preferred.
Other general features are size, compression, durability, and comfort. They must be closely looked out for when making a choice.
Conclusion
Tactical backpacks are ideal for camping, trekking, military deployment, and other extended outdoor trips that require you to carry many items at once. With a tough construction to ensure optimum durability and better handling of items, the tactical backpacks transcend the mere usage of the traditional ones. Overall, tactical means- strength and durability, more compartments, extra comfort, hydration pocket, modular connectivity, among others.