If you're like me and love to hunt, then you may want to bring your furry friend along as well! After all, they are one of the best animals to be with because of their great senses and loyalty from the house to the field. And because the hunting season is fast approaching, it makes you wonder about how you can prepare your dog to go hunting with you! Besides packing your items and weapons, you're going to need to train your dog and prepare his stuff like waterproof dog bed as well. But the question is: How?
Read on as I show you the four best tips to do when preparing your dog for hunting season.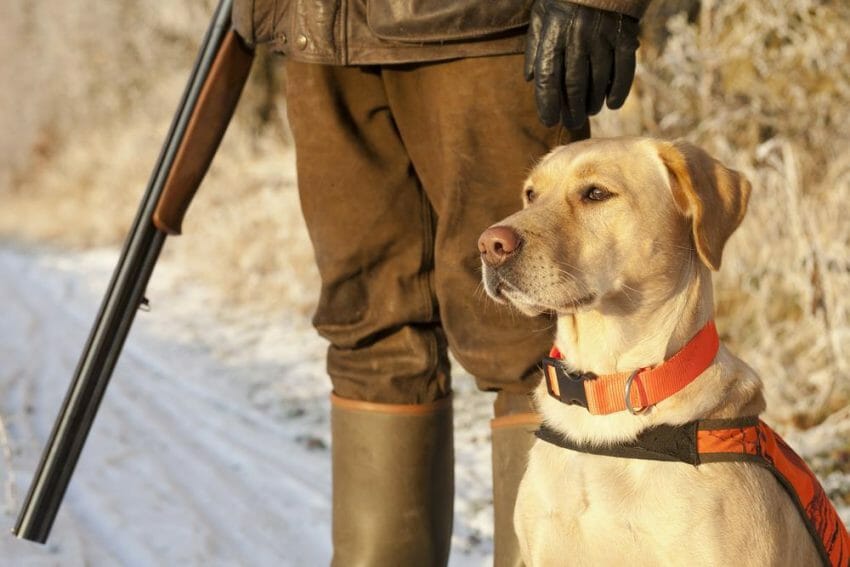 How to Prepare Your Dog for a Hunt
Obedience is Key
Before the hunt, you will need to train your dog in both obedience and drills. Train him with basic obedience lessons to keep them under control while hunting. Teach them how to sit on trees, stands, or in water for long periods of time.
Other drills include steading, marking caught game, lining (running straight to the game), and handling. Use bumpers for this. That way, your dog will know how to hunt and catch game properly.
Stay Cool
While you are hunting, you need to be prepared for the weather. This is for you and the dog's health and safety. Always make sure to stay hydrated and that you are away from the direct heat of the sun. It's worse for dogs, which have fur and no feet pads. Opt to hunt early in the morning and under trees. You may also want to send your dog on water retrieves to cool down.
Prepare Everything Your Dog Needs
Remember that your dog will require a few items in his pack as well, particularly his dog food , medication (if necessary), his dog training collar and tags, folding dog steps for car, as well as vaccination records in case he will be traveling with you to the fields by air.
The Right Food
Just like humans, your furry one will need the right dog food that has him running quickly and with the strength to catch the game, may it be in the waters or fields. If your dog gained a bit of weight before the hunting season, have him on a diet before training and hunting. Cut down the protein and fat he consumed, feeding him once a day during the evening.
In Conclusion
And there you have it! Four helpful tips to keep your dog safe and hunting efficiently. I hope I helped you out! If you've got any questions or comments, then share them down below. I would love to hear what you have to think.
Article Written By; Victor Riordion