Planning family activities can oftentimes be pretty stressful, especially if you disagree about what fun means for you. That being said, family trips can be both a source of some true quality time and great memories, but it can be overwhelming as well.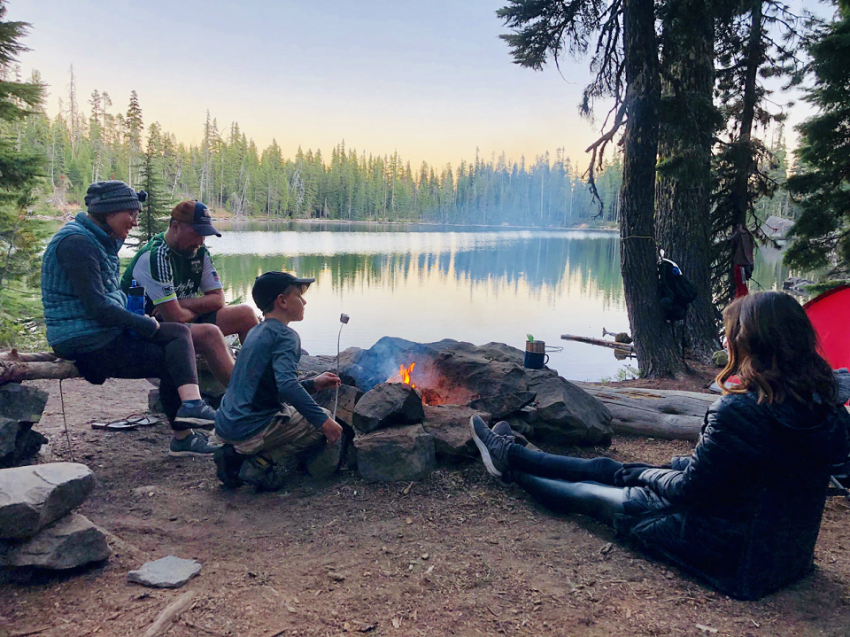 The key to tip the scale to the fun part is to plan as many things as ahead and thoroughly as possible. If you have a well-structured plan that matches everyone's wishes or at least has something suitable for everyone, the chances of having issues during the trip can be lessened a great deal. Of course, the more trips you take, the more experience you will have and you will know what to do differently next time. So, the first one might be a bit tricky, but nevertheless enjoyable.
So, to help you plan better, in this article, we will talk about the things you should pay attention to in order to enjoy the most.
Writing Everything Down Ensures a Solid Plan
In order to make sure you cover everything and do not forget any aspects of the trip, write everything down. Think about where you would like to camp, do you want to go to a mountain, to the beach, to a meadow nearby, or somewhere else. Think about when exactly you want to go, how long you want to stay, what you will need during that time, how much food, how much water and so on.
Having a written plan on which you can always come back is the best way to minimize the possibility of forgetting things that you want to include in the trip!
Include All Family Members While Planning
During the making of the plan, make sure that you have all your family members there so that you can all discuss the aspects that are important to you. Inclusivity is very important, and having this group discussion a couple of times before you finish planning is going to ensure that everyone has an opportunity to express their wishes.
Whenever someone has an idea, don't immediately dismiss it, especially during the first group discussion. Write down everyone's ideas, and as the planning process evolves, you will be able to narrow the ideas down to a reasonable amount of activities and preferences.
In the beginning, the probability is high that not everyone is going to agree on everything, but after some time you will surely be able to come up with the best solution so that you all can meet halfway.
Assessing the Camping Medium
There are many ways to enjoy your time in nature, but all the good ones require planning and research. Whether you want to take an RV, rent a cabin, or camp in a tent, you have to plan ahead in order to find the best possible option.
Choosing a Tent? Here's What You Need to Know
Tent remains the most popular option when it comes to camping, wherever you are in the world. The biggest reason that drives people to choose camping in a tent most of the time is that tents provide such a unique experience of being in touch with nature.
Of course, in order to fully benefit from camping in a tent, it's important to do your research before choosing which one to buy. As stated in the reviews by Practical Wilderness, the important factors to consider when choosing a tent for the family are spaciousness, sturdiness, warmth, and durability. Be sure that the tent you will purchase has these qualities to maximize your family's camping experience.
RVs, Cabins, and Everything Else
If you are thinking about renting an RV we are talking about, you need to check where you can rent one, how much does it cost, are there any cheaper options, and, well, all the other aspects depend on your preferences. If it is a cabin that you are looking for, it is a similar situation, plus, you have to check if the dates you have chosen are available.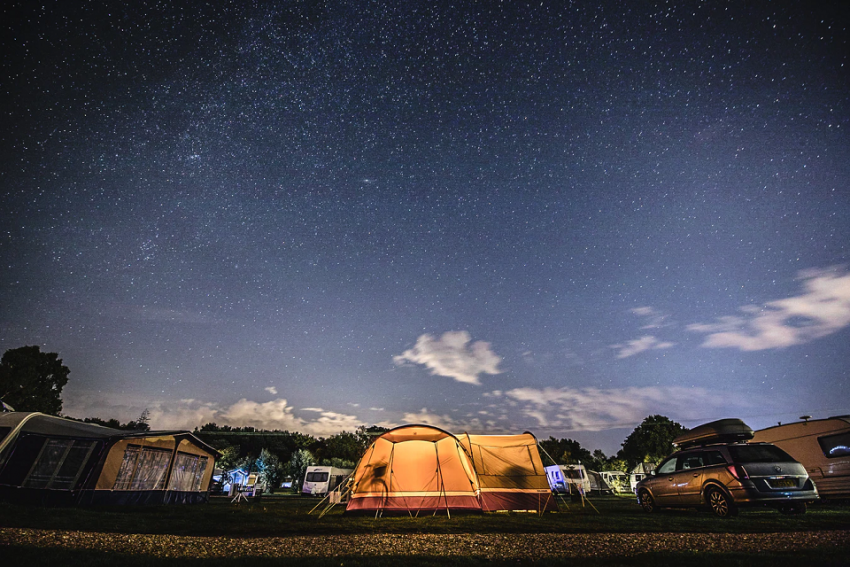 How to Approach Choosing a Date?
This is a question that definitely raises other ones as well. The possibility is high that you are going to want to consider additional equipment depending on the time of the year that you go camping.
Of course, whatever the time of year is, make sure to check out the weather forecast so that there are not any surprises – the last thing you want is having to change everything that you have planned, or even cancel the trip early due to unplanned circumstances.
Warmer Weather Makes Everything Easier
If you plan on going on your trip during the summer, spring, or early autumn, a good, possibly water-resistant tent will do. Since it is warm, you will be able to camp outside without any issues. The only things that you need to have in mind when it comes to possible issues are mosquitoes and other bugs and pests, so make sure to bring products that will help you handle those.
Camping During Cold Weather
If your camp trip is planned during the winter, or, generally, when it is cold outside, camping in a tent might not be the best choice. Instead, search for an RV or a cabin option. In case you do choose to camp in a tent, bring many warm blankets, and generally choose the clothes suitable for cold weather.
Remember that it's a lot colder when you sleep on the ground, so, planning accordingly and opting for a floor pad might just be the difference between comfort and inconvenience.
Different Locations Have Different Benefits
When assessing different locations, it's pretty hard to talk about them in general due to the fact that what you choose and where you want to go truly depends on your own preferences. Just be sure to talk things through with your family members so that everyone will enjoy it.
It should also be mentioned that, if you choose to camp with an RV, you need to ensure that you have a place where you can park it. The thing is, you can't just leave it anywhere you want, especially in nature, so, be sure to check that out before closing the discussion on the location that you will choose.
In the end, it all comes down to being thorough and expecting the best, but being prepared for the worst. Surely great things can happen even without planning, but you will be able to approach the unexpected a lot better if you always have a backup plan. That being said, do your research, write everything down, and after you're done – all that's left is to go and have fun!