So you have decided that for your next trip this year to try something slightly different. Hitting the outdoor scene will be a decision you won't regret making, coming with a thrill that you might not have experienced before. Being able to spend time in wonderful natural settings, to push your limits, to explore areas untouched by man can be the most rewarding vacation you have ever had. However, you can't use a hotel app and won't be staying in luxury hotels use comfortable vehicles to get around, nor be able to bring with you all the luggage you might have wanted, having in mind some preparation tips will be necessary. Here's how you can effectively pack for your active outdoor adventure and a few other important pointers on the matter:
Lightweight tent
The first and most important element to bring along is obviously a tent. However, your choice in this department needs to be done with precise are. Because you will probably be hiking for long hours, having too much weight to carry around will only inconvenience you. When you know you'll be staying overnight, make sure to invest in a lightweight tent. Nowadays, the market holds an extensive variety of gear for hikers, which is designed to make transportation an easy thing. If you choose the right option, you won't get easily tired by having to carry around a tent that is perhaps too heavy or voluminous. Look into the installation requirements also, just so you don't end up spending a couple of hours in the middle of the night trying to figure out how the tent needs to be installed.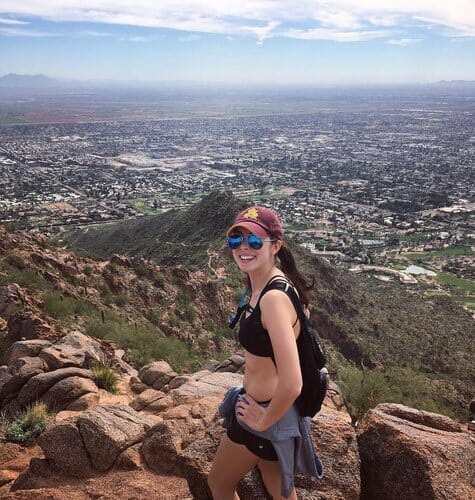 Outfit
You can't just grab something out of your closet and expect to be appropriately dressed for the type of outdoorsy activities you are planning. When you are hiking or even wondering around forest areas, your outfit should provide you with the comfort you need to actually enjoy the trip. At night, you should always expect extreme temperature, even if it's the middle of summer, so try to layer up and have in your backpack the right clothing elements that will keep you warm while not putting too much weight on your body. A fleece, long and short sleeved shirts, jumpers are only a few examples of clothes you should have in your backpack. It's important to have any type of clothing item that might be required for weather changes. You should also not forget about your feet. Because you will be walking for long hours, you'll need to wear something that feels comfortable. However, don't focus on comfort solely. Choose a pair of shoes that will provide you with the protection you need, because you won't be walking on paved roads. Buy a pair of boots that is classed as four-seasons appropriate and also has waterproof characteristics. This way, it doesn't matter if there's mud or water on the ground, nothing will get through. Also, getting blisters is likely to happen when you are not used to walking that much, so what you can do to avoid that situation and feel uncomfortable for the rest of your trip is to purchase and wear the right types of socks. There are options with cushions and climate control, grab those ones.
Have a backup plan – be prepared with emergency accommodation
One thing that needs to be pointed about from the start is that you should always be prepared with backup plan. If this is the first time you are going camping, or exploring outdoors surroundings, you might be confronted with certain challenges. In case you feel like spending the night in a warm, comfortable place and taking a break from your exploration adventure, having an accommodation booked in a nearby city will certainly come in handy. While exploring the great outdoors will give you an immense sense of satisfaction and will be the kind of vacation you will pleasantly remember, you don't have to be extreme with your choices from the start. You can find an apartment for rent in Budapest or any other city close to your outdoor exploration destination. A couple of nights spent in a comfortable rented apartment won't affect your overall experience, so try to not push yourself too hard and have this option prepared in advance, just in case you need it.
Staying hydrated
Possible getting lost on a hiking trail and being left without water is the nightmare scenario you want to avoid. Staying hydrated is essential for your energy and well-being while you are exploring the outdoors, so to avoid the situation of running out of water for more than a couple of hours, so bring sufficient with you. However, plastic bottles are not exactly convenient to carry, and when drinking out of them, you might be tempted to consume the liquid far more rapidly. Pack a water bladder, and you won't waste any, and can easily carry it around.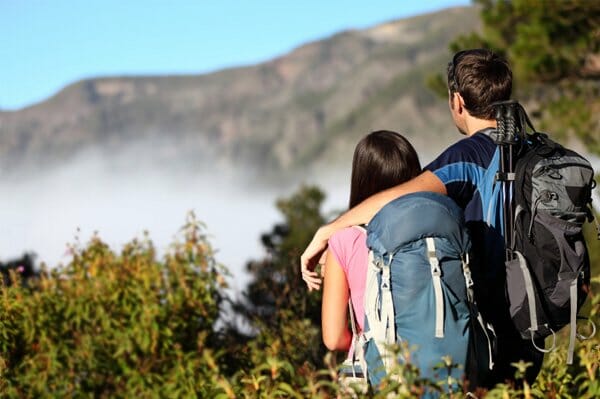 Other essentials
While you might try to keep your baggage to minimal, that doesn't mean you should overlook some other important essentials. A headlamp, a compass, first aid kit, bug sprays, sunglass, SPF creams, sun hat are only a few examples of things you'll need in the wilderness, which will keep you safe throughout your exploration journey, so make sure to bring them along.
An active outdoor vacation will be something that completely changes your perspective on travel and holidays. Having the chance to reconnect with nature and to engage in exciting and thrilling activities will certainly recharge your batteries, boost your mood and spirit, and provide you with some unforgettable memories. However, if this is your first experience of this sort, you can easily encounter inconveniences that will affect how much you end up enjoying this unique vacation, this is why you'll need to prepare yourself for more than you would for your usual city break. The packing considerations above mentioned will enable you to be completely ready for the adventure ahead of you.
Article Written By; Cynthia Madison