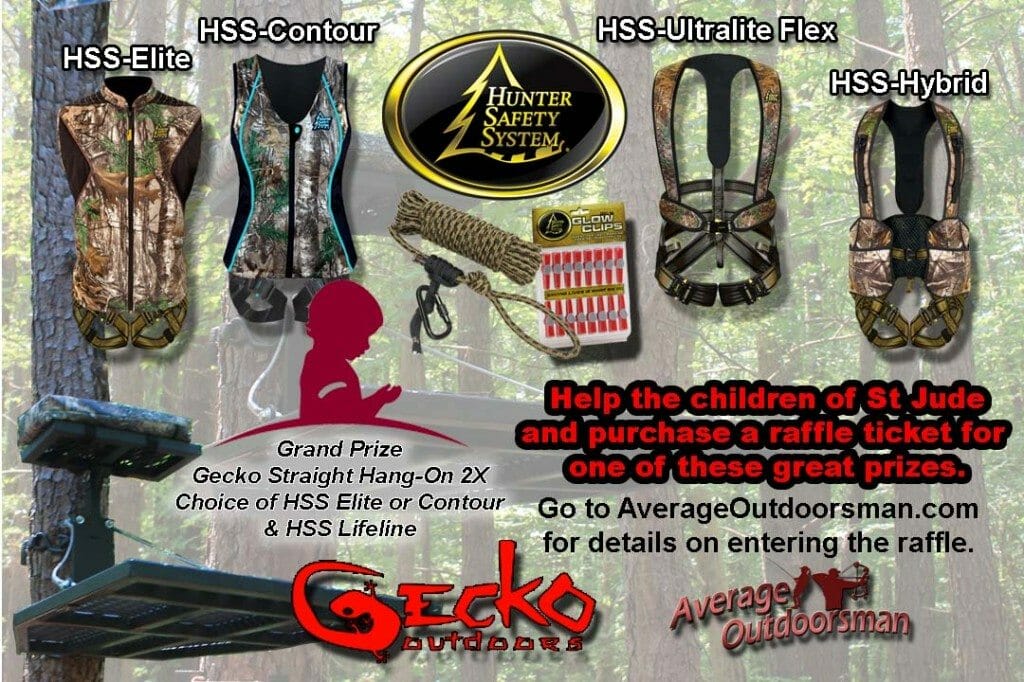 Every year AverageOutdoorsman.com does a benefit to raise funds for the children of St. Jude Children's Hospital.  This year with help from these caring sponsors Hunter Safety Systems and Gecko Outdoors, we are looking for another great fundraiser.
So what is St Jude and what do they do?
The mission of St. Jude Children's Research Hospital is to advance cures, and means of prevention, for pediatric catastrophic diseases through research and treatment. Consistent with the vision of our founder Danny Thomas, no child is denied treatment based on race, religion or a family's ability to pay.

Did you know?
Families never receive a bill from St. Jude for treatment, travel, housing and food—because all a family should worry about is helping their child live.
Because the majority of St. Jude funding comes from individual contributors, St. Jude has the freedom to focus on what matters most – saving kids regardless of their financial situation.
St. Jude is working to drive the overall survival rate for childhood cancer to 90 percent in the next decade.
St. Jude won't stop until no child dies of cancer, and neither will I. Will you support me by making a donation?
Please go check out our sponsors and Like and Follow them

Hunter Safety Systems
Gecko Outdoors,
Gecko Twitter @

Gecko360Stands

Gecko Facebook
Minimum 100 $2 tickets need to be sold to complete fundraiser