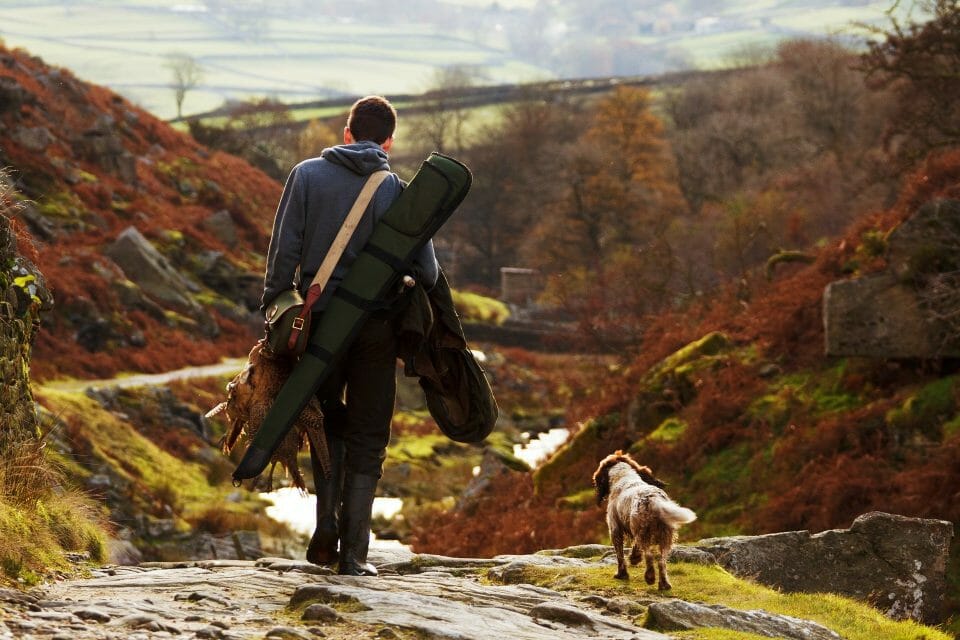 Do you consider yourself something of an expert on hunting, fishing, or camping? Is your idea of a good time driving out to the middle of nowhere, setting up a tent, starting a fire, and enjoying the silence and serenity of nature? Or do you make your profession guiding people through any of the above?
If you answered yes to any of those questions, then there's an upcoming event at the beginning of 2020 that you've got to know about.
Event Details
Outdoor enthusiasts and sportsmen of all kinds will touch down in Philadelphia on January 9 through 12, 2020, in Hall B at The Greater Philadelphia Expo Center.
The Greater Philly Sportsmen's Expo is a weekend of exciting demonstrations, seminars, industry exhibitors, and events for the outdoor enthusiast where everything is under one roof. You are also welcome to bring the children as there are activities for them, too; admission for those under 12 years old is only $5.00 and under age five are free!
Some of the categories exhibited include the following:
Big game and small game
Turkey, goose, and duck hunting
Wingshooting
Fishing
Camping and hiking
RVs, boats, and kayaks
Outfitters, guides, and lodges
Leading professionals in the outdoor industry who will be there include Frank Addington's Amazing Archery, Larry Dahlberg's Hunt For Big Fish, and Scott Linden from Wingshooting USA.
Where To Stay
Unfortunately, downtown Philadelphia isn't quite as camping-friendly as your usual getaways. But there are some excellent hotels throughout the area. One excellent choice would be the Hyatt House Philadelphia/King of Prussia. Its own amenities include free breakfast, a fitness center, an indoor pool, a whirlpool, and free Wi-Fi. In addition, you can walk across the street to the King of Prussia Mall, which is the East Coast's largest shopping center with dining options and 450 shops.
Another popular choice will be the Crowne Plaza Philadelphia. This hotel is also close to the King of Prussia Mall. It offers guests a well-appointed on-site fitness center with a rowing machine, treadmill, and free weights. There's also free Wi-Fi and a good selection from room service.
Other Area Attractions
Valley Forge Historical Park
Only a couple miles away is this commemoration of General George Washington's 1777-1778 Continental Army winter encampment that demonstrates the tenacity, resolve, and determination of the disciplined fighting force of the United States regarding their freedom. Explore the historic structures, objects, landscapes, and natural and archeological resources at one of America's most defining and inspiring events.
Founding Farmers
Just over a mile away in the King of Prussia Town Center and open seven days a week, enjoy a hearty meal at this full-service restaurant, First Bake Cafe and Creamery, and bar where nearly all of the delicious food and drink is made from scratch and uses high-quality ingredients purchased from American family farms. Picture freshly baked bread, house-churned butter and ice cream, vanilla bean cheesecake, Farmers Donuts, craft cocktails with proprietary spirits, and much more.
Chaddsford Winery
You can schedule a Wine Tasting offered seven days a week or visit on a weekend for a special festival or event. Located in the beautiful Brandywine Valley of Southeastern Pennsylvania, this is one of the most acclaimed, largest by volume, and oldest wineries in the state, having been established in 1982 as a pioneer in the Pennsylvania wine industry. It has a production of approximately 24,000 cases annually and includes food-friendly reds, dry whites, and sweet wines that appeal to a variety of palates. Their winemaking team creates award-winning blends and varietals.