Want to visit South Africa, but can't afford to spend a small fortune on your trip? Or just looking for a way to get more in touch with nature while you're there?
There's no need to despair; there are proven ways to do both – to cut back on your travel expenses and enjoy the landscape. Have you thought about pitching a tent on one of the best camping sites in South Africa, instead of staying in a hotel?
Feel free to use Melanie's knowledge about camping to ensure the best possible outdoor experience during your stay at one of the many campsites this marvelous country has to offer.
With its magnificent landscapes, South Africa's nature seems to be what dreams are made of; it doesn't matter if you're a first-time camper or a camping enthusiast with years of experience, a trip like this will be nothing short of amazing.
Whether you want to camp alongside the river, wake up to the side of the ocean or enjoy the view of mountaintops at sunset, there's a South African campsite with your name on it. With such a variety of gorgeous campsites, picking one might be a bit overwhelming; here are some of my personal favorites, just to help you narrow down your list:
1. Beaverlac, Cederberg (Western Cape)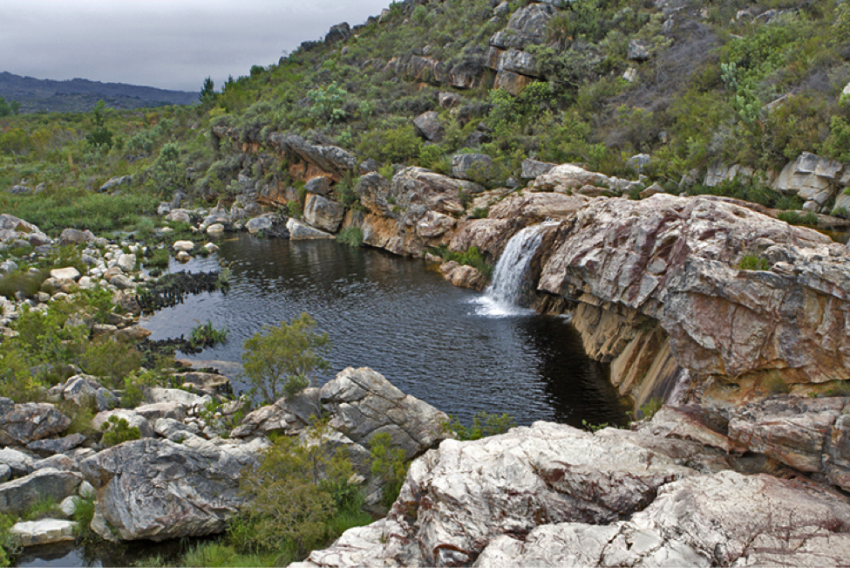 Located only two hours from the Mother City, the campsite of Beaverlac is a favorite of many campers visiting Western Cape in South Africa, and there's plenty of reasons for that. If you're looking for an adventurous getaway, you'll undoubtedly find it here – there are numerous hiking trails, as well as mountain biking trails (two of them, to be precise). If you decide to visit Beaverlac, make sure to give the one-day Leopard trekking trail a try.
Oh, and let's not forget the stunning rocky pools and waterfalls; you don't even have to hike far from the camp – the nearest rock pool is very near – about five minutes of walking will get you there.
Beaverlac campsite is peaceful and comfortable; it offers ablution facilities (some of them with hot water), as well as braai areas (remember to bring your grid, though). Those of you who are thinking whether or not to bring your pet with you will appreciate the fact that Beaverlac campsite is pet-friendly.
2. Fiddlers Creek Campsite, Orange River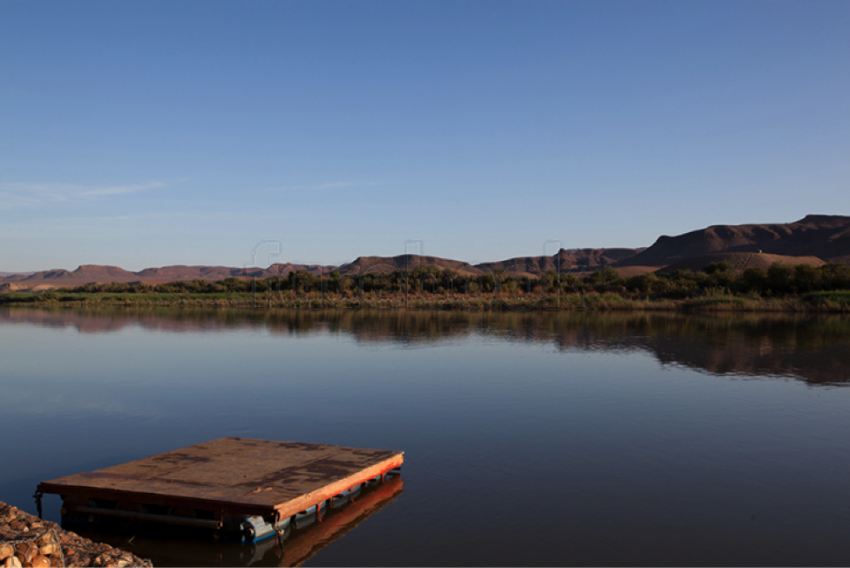 If you and your friends or family are more into riverside camping and you're about to visit South Africa, you should check out the Bushwhacked Adventures' Fiddler Creek Campsite, located on the banks of the Orange River.
In case you're feeling adventurous, book the Orange River rafting trip; these excursions can last up to five days and those that stayed at the Fiddlers Creek before highly recommend them to newcomers. If rafting isn't quite your cup of tea, you can always spend the day relaxing by the river. When the summer heat becomes too much, visit the bar and enjoy a refreshing, cold drink there.
The campsite will provide the wilderness experience you're looking for, while still offering some of the modern-life necessities such as electricity, basins with running water, and a built-in braai area. In essence, this is a bush camp, but with the addition of a few modern facilities.
3. Storms River Mouth Rest Camp, Tsitsikamma National Park
If you want breathtaking landscapes, the Tsitsikamma National Park on the Garden Route is the ideal place for you to set up your tent. The Storms River Mouth Rest campsite is located on the seashore (talk about an astonishing view) and as a guest, you'll have access to more than 80 kilometers of coastline.
Those of you looking for the thrill of the adrenaline rush, rejoice! Storms River offers a variety of adventurous activities both inside and outside the park, one of them being bungee jumping. In case you do not feel that adventurous, you still have the opportunity to go scuba diving, explore the renowned Otter Trail or watch the southern right whales as they appear near the shore.
The epic scenery is combined with all the facilities needed for a comfortable camping experience. The campsite includes an ablution block, braai facilities, and a laundromat; not all stands have electricity, though. If that's of the utmost importance for you, make sure to book the one that does. A small store and a restaurant are also available, in case you were wondering.
4. Tsendze Rustic Campsites, Northern Kruger National Park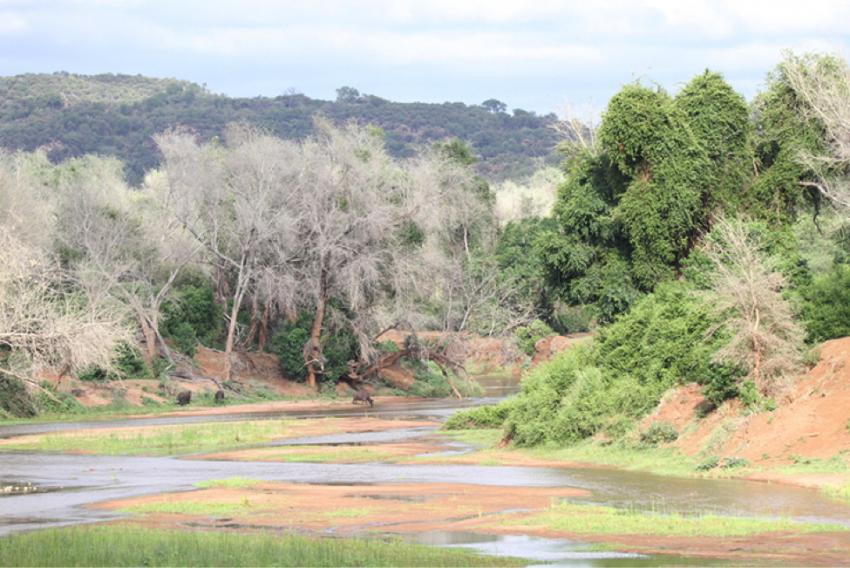 For a more down-to-earth experience, you should consider visiting the Tsendze Rustic Campsites, one of the newest additions to the well-known Kruger National Park. The name of the camp, Tsendze, comes from the Tsonga word that means "to ramble around as someone lost in the bush." To be honest, the name fits quite well. The rustic ambiance and only the fundamental necessities available to the campers will make you feel like you're genuinely becoming one with nature – and that's precisely what makes the Tsendze Camp so unique.
And there's plenty of things to see while you stay there; the main campsite attraction is the wildlife – with the abundance of large trees in and around the campsite, you won't have to go far for birding opportunities. Another thing everyone visiting the Tsendze camp is excited about is game life – you can expect to see elephants, buffalos, various antelope, as well as zebras. If you're one of the lucky ones, you'll get to see lions and leopards, too.
5. Mahai River Campsite, Drakensberg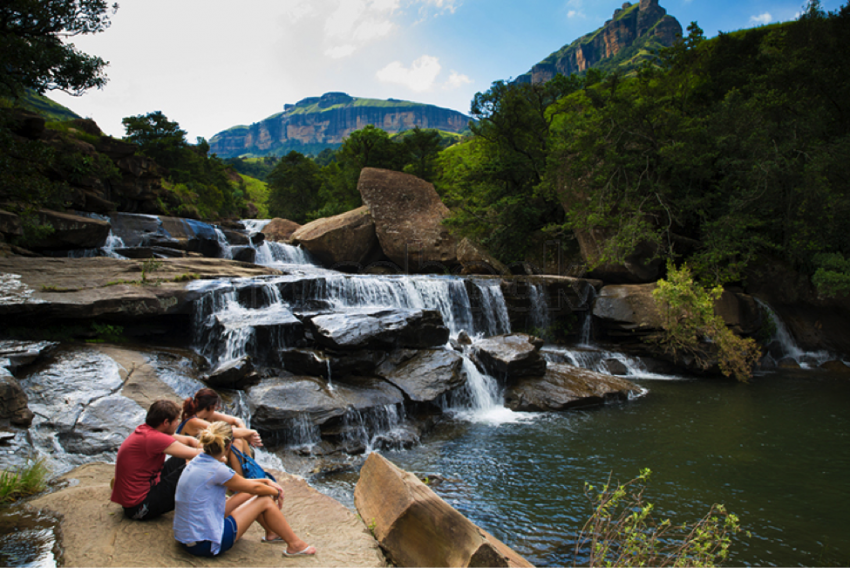 Planning to visit South Africa with your family? Then the Mahai River Campsite might just be the ideal destination for you. The campsite is set inside the Royal Natal National Park, in a beautiful valley surrounded by the Drakensberg Mountains – you'll love waking up to the sun rising over the mountaintops.
If you're up for hiking, there are many different trails to choose from; alternatively, you could take a little drive to the Africa's highest waterfall, the Tugela Falls and spend the day there marveling at the breathtaking scenery.
The accommodation is simple, yet comfortable; it has clean ablution facilities, and you can choose between electric and non-electric campsites.
Oh, and just so you can't say you haven't been warned, watch out for the Chacma baboons – they're notorious for stealing food and belongings while visitors are out hiking, so make sure to lock everything up before leaving the campsite.
Conclusion
So, there you have it – five of the best camping sites in South Africa. Of course, there are many others to choose from, since South Africa has some of the best camps in the world. It doesn't matter what kind of setting you're looking for, there's undoubtedly a place for you somewhere on its map, be it by the river or up in the mountains. Each of these campsites will provide a uniquely different experience; all you have to do is decide what you want to get out of your trip.
And if you were never a big fan of camping, who knows, a visit to South Africa might just change your mind.
Bio: Melanie Campbell is an outdoor and camping enthusiast behind Ardent Footsteps, enjoying this wonderful world since 2010. She shares expert advice when it comes to camping and outdoor trekking. With the main focus on making the most out of camping and outdoor adventures, Melanie will make you want to go out today!