KAMP KUTS CERAMIC KNIFE REVIEW
Good afternoon everyone, today's outdoor product review is for the Kamp Kuts Ceramic Knife. Before I get to the review though I need to include the product disclaimer, I know, this part stinks.
Disclosure of Material Connection: I received Kamp Kuts Ceramic Knife for free from Kamp Kuts as coordinated by Outdoor PR in consideration for review publication
I'm glad that is over with, how about you? Now I can deliver my review of the ceramic knife. The knife came in a nice gift box completely wrapped in bubble wrap for extra protection. The ceramic knife comes with a hard cover sheath and a carabineer. I am not sure what the carabineer is for because there is no place on the knife to use it, but I figure it is a nice extra present. The first thing you will notice when you grasp the knife is how well the handle feels in your hand and how extremely lightweight it is. I mean, it is so lightweight that I kept feeling like I had to look at the knife in my hand to believe I was still hanging on to it.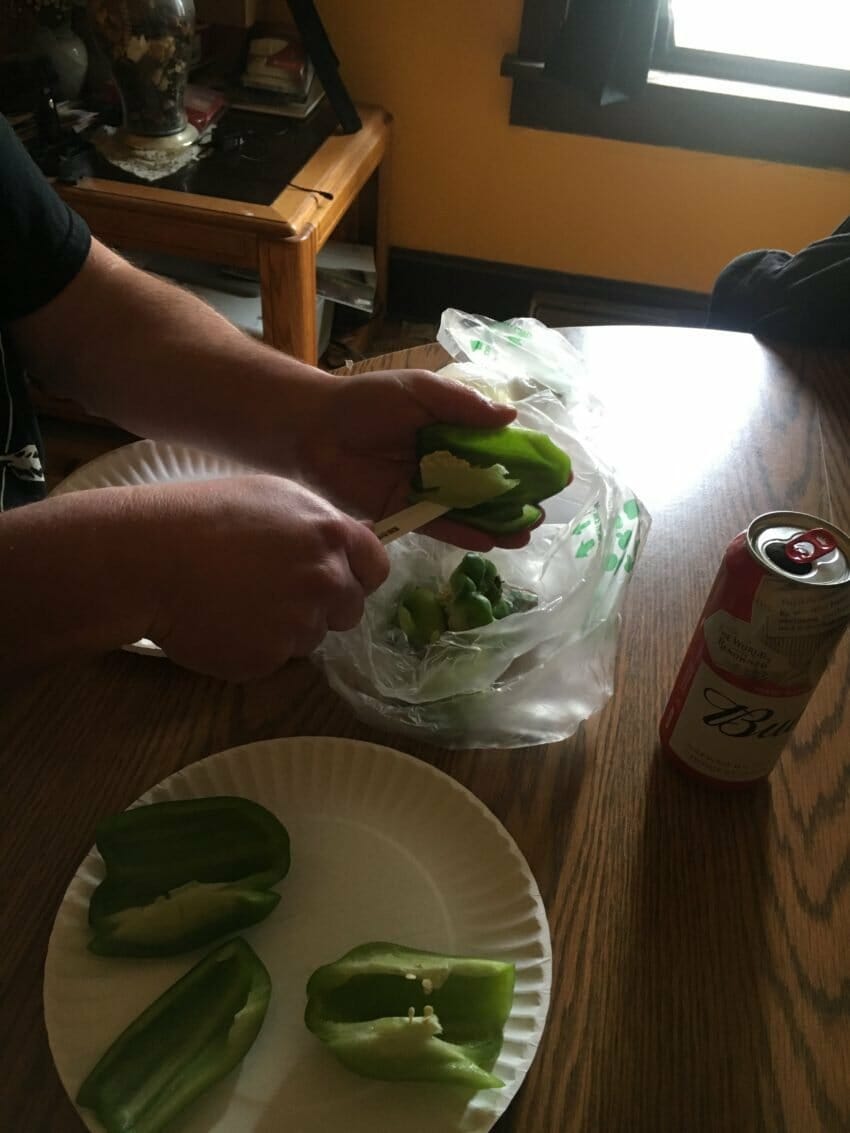 The Kamp Kuts Ceramic Knife will come to you very sharp as well. In fact, when I was cutting my onions and green peppers for dinner, it felt like the knife was gliding right through them. I once again got the feeling that I needed to see the knife cutting through the vegetables to believe the job was getting done. Cutting is effortless no matter what you are cutting. In fact, Kamp Kuts offers a lifetime guarantee on the sharpening of the knife. If you pay the shipping and handling of the knife, they will sharpen it for you free. Of course you can sharpen your ceramic knife yourself, but you will need a diamond-sharpening tool to complete the task appropriately.
Another great detail about the Kamp Kuts Ceramic knife is, there is no metal parts so that means no rusting of the knife. This feature will extend the life of the knife. You will also notice that food does not stick to the blade of the ceramic knife as much as metal knifes. The little bit of food that does stay on the blade easily washes off. After I used the knife, I simply rinsed it off and everything washed away. Of course I still washed the knife, as you should.
I am very pleased with the Kamp Kuts Ceramic Knife. It makes cutting a breeze and washes extremely easy. Since no metal parts means no rusting and backed with a lifetime sharpening guarantee, you can bet this knife will be with you a very long time. You have to get one of these knifes!
The very nice folks over at Kamp Kuts also were generous enough to offer the AverageOutdoorsman followers and discount for ordering a knife from them. If you go to their website and order a knife from them and use the code Outdoorsman5 at the checkout you will receive $5 off. This is an extremely generous offer and you won't be sorry if you purchased this knife.
Thank you for your time in reading my review and as always, if you enjoyed the review, please share the review with your friends on social media.
Have a great day and enjoy the outdoors,
Tim Collins.