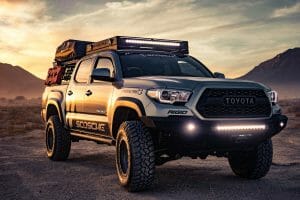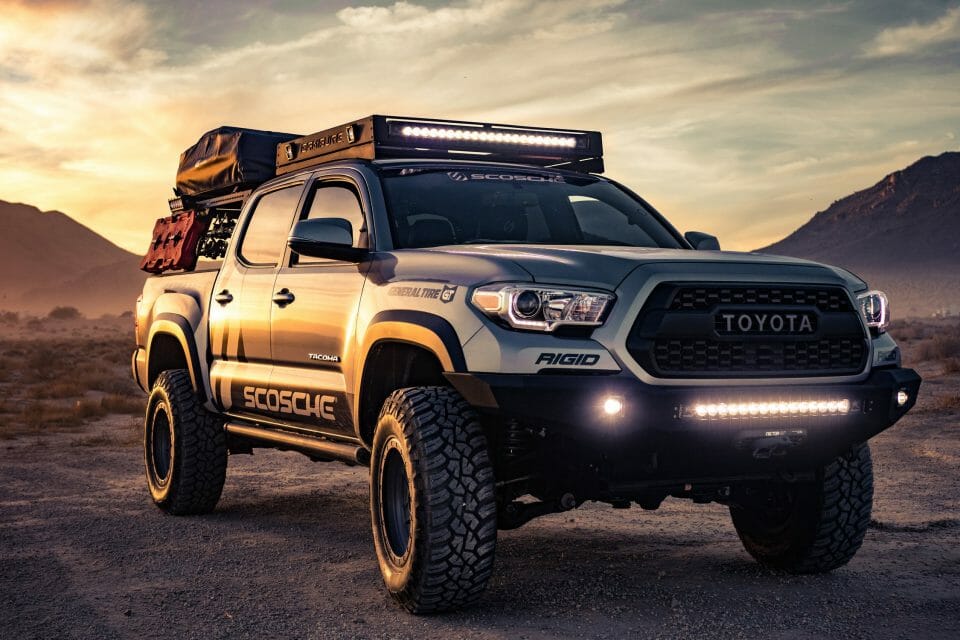 Hunting accessories are essential if you intend to have a hunting experience worth telling a story on. It is true that sometimes they tell folks what your hobby is, but on a serious note, they can make the difference on whether you will have a catch or not since they are designed to make hunting easy and enjoyable. If your hunting escapade will require you to camp in the woods for a while, then being fully strapping your truck will make sense.
Together with our friends from 4wdlife.com, we selected the best Hunting Accessories for Your Truck. Let's take a look.
Wraps and decals
Adding wrappings and decals to your vehicle might be one way of saying "I hunt," but for the good hunters, consideration is needed before selecting the wraps or decals. Having your truck covered in camo might be a great way to hide your presence in the forest or wherever your hunting leads you. With this in mind, expert hunters will recommend choosing wraps and decals that will not reveal your presence. Remember you are going hunting, not an attention concert.
Gun or Bow Holder
If you have played the "Hitman" series, you would know that carrying your weapons is essential. The game aside having a gun or bow holder is an ideal way to transport your hunting weapons. You wouldn't want your guns to be cluttered all over your truck. The firearm or bow holder is essential as it prevents your arms from continually moving around hence ensuring your safety and that of your equipment.
Seat Covers
When you are done skinning and cleaning your game, one thing you can expect is to be covered in blood and guts. But for the sake of our faint-hearted readers, we will end the list at that. Since you already know it is a messy affair, purchasing seat covers for your truck should be at the top of your priorities. If your car has leather seats, you will need to invest in quality seat covers.
Floor Mats
The only person we can excuse for thinking that hunting is an indoor affair is Sheldon Cooper. But for the rest of you folks, we suggest getting protection for your truck's floor in time. The reason for having truck's floor mats is to protect your truck's floor from mud, debris, and other culprits that can gather on a hunting trip hence ruining your vehicle's interior.
By protecting your car floor with car mats, you can save yourself from worries. They can be heavy-duty, washable, slip-resistant, durable, and economical. You may have other preferences, but first, make sure the mats fit your truck and then go from there.
While these aren't the most eye-catching things you would think you would need for your hunting trip, trust us, they are necessary as you will need to use your truck for other uses after the hunting trip.
Hitch-Mounted Game Hoist
After a successful kill having nothing but your truck to skin and clean your kill can be a significant headache and turnoff to your hunting escapade. Fortunately, there are great companies that design and manufacture solid hitch mounted game hoists that provide a great working space for cleaning and skinning your kill irrespective of your kill's size. These hoists make it easy to lift your kill and even simplify the process of skinning or cleaning. These hoists can make someone mistake you for an expert even if you are a beginner.
Front End Grille Guards
You should never underestimate the importance of grille guards as they are a great way of preparing your truck for the hunting season. Grille guards are essential in protecting your vehicle from potential impact, tough brush, debris, and unexpected obstacles that may appear while you are out on the hunt. Installing grille guards provide your truck with robustness when driving out in the wild.
Truck Utility Winches
A truck winch is one of the hunting accessories that you may not end up using even after several hunting excursions. But having it on your truck can prove to be a life-saver. It is also advisable to ensure that it is in working condition before leaving for your trip even if you are sure you wouldn't need its services. The great thing is that a car winch doesn't take up much space.
Off-Road Work Lights
During harsh hunting conditions, off-road lights can come through and save your day making them an excellent vehicle addition. When you are out on the hunt at night, the off read lights can help you stay on course. Whether you opt for LED work lights, halogen spotlights, or the bar light system, they both prove to be great additions to your truck.
The Emergency Kit
If you are planning to head out on a hunting trip, the first thing you should have is an emergency kit stored in your vehicle. In your emergency kit, you should consider having flares, emergency blankets, water, non-perishable snacks. Additionally, it is essential to have an emergency medical kit. To avoid the risk of being stranded out alone, remember to bring a fully charged mobile phone and a charged battery pack.
Winter Tires & Chains
There are times that a hunting season coincides with the winter season. If you can brave the winter and head out on a hunting expedition, having winter tires and chains Is essential especially if you will be hunting under an icy or snowy condition.
It is crucial to pack chains If you will be hunting in winter weather. But more importantly, knowing how to use them will determine whether you can use them in the event of an emergency. Individuals carrying chains also need to bring bungee cords and a chain tensioner as they are integral in keeping your chains safe and tight.
General Maintenance
After having the above accessories, it is integral to ensure that your vehicle is in perfect working condition. Carrying out full truck maintenance is essential. Providing that there are no leaks will prevent unwanted surprises during your hunting trip. With this in mind, you need to make sure that there are no engine oil, coolant, and brake fluid leaks. Carrying extra tires and checking the tread levels on your tires is also recommended.