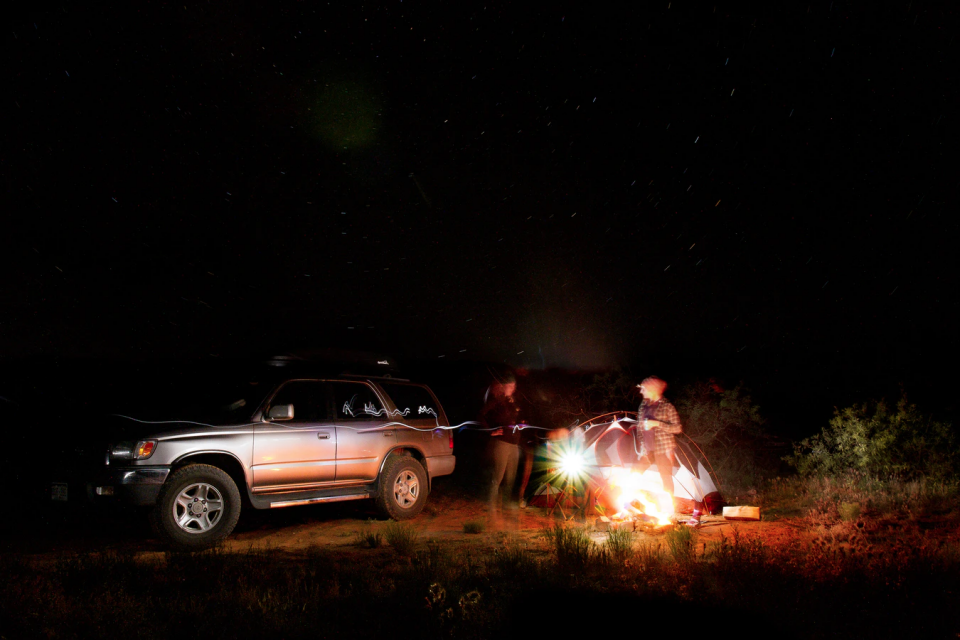 Have you ever felt the urge to just hit the road and see where it takes you? If so, consider going on car camping! It's a great way to breathe fresh air that is great for the body and mind as it helps to relieve stress, increases concentration, and does wonders for your lungs. With car camping, you can now go fun outdoors without spending too much money.
It's crucial to be fully prepared to avoid conflicts and setbacks that might get in the way of you enjoying your time. That's why we're here to make sure your first time will not be your last time, as we'll present you with everything you need to know for your first campout!
Safety Tips To Enjoy Your First Camping Trip
Even though camping is a fun activity, it can also be dangerous. That's why it's important to make sure that you're always ready for any kind of emergency. The first thing you have to keep in mind is bringing a first aid kit with you. This should contain necessities such as bandages, antibiotic creams, and also antihistamines in case you encounter something you're allergic to.
One thing that you wouldn't want to happen while camping out is for your car to break down, especially if you're in the middle of nowhere. That's why it's essential to recharge your car battery ahead of your trip. The next thing that you should do is make sure that you bring portable chargers for your phone. Keep your mobile close to you if something serious has happened that you may need to call the police or an ambulance.
Beginner's Guide To First Time Campers
Car camping for the first time can be quite scary. However, if you'll arm yourself with adequate information, there's no reason to be discouraged. Keep everything in order and ready to go with the following tips for your camping escapades!
Check The Weather Forecast
It's always smart to check the weather condition when scheduling your car camping because there are different gears and supplies that you should bring for specific weather. Nevertheless, it is safe to pack layers of clothes for unexpected rain that may occur. It is not recommended to go out in 30-40 degrees Fahrenheit as that may be too much for campers with not enough experience. Go easy on your body and start somewhere with a comfortable temperature.
If you want your first experience to be good, making a checklist is one thing you should do. Preparing everything may be a challenging task, but this will help you to keep everything organized. Although a camping trip doesn't require you to bring a lot, there are still things that you won't want to forget, such as your medicine kit, food and water, change of clothes, and your camping equipment.
Practice Setting Up Your Camping Gear
Setting up tents can be harder than you think. The box may claim "5-minute easy setup" but not everyone is a camping pro for the first time. You can avoid unnecessary frustration and waste time fumbling with poles if you get used to doing it at home beforehand. It is not just a tent that you should practice handling, you should also get familiar with other gears such as tables and chairs, firestarters, and cooking essentials.
This is like, the number one rule on camping: don't overpack! As much as possible, prioritize only what's important and keep everything in a single backpack. The reason why you need to pack lightly is that fewer things mean more space. Also, you wouldn't get annoyed as you can quickly get your stuff when you need them.
However, there's an unwritten rule in camping that every camper should remember. If you can't lift it, don't bring it.
Although it is said earlier that you should pack lightly, this rule may bend a little when it comes to food. You'll want to stay out of fast food meals and go for easy to prepare foods like sandwiches, instant noodles, scrambled eggs, and anything that you can roast over the fire for more camping vibes. However, you should be careful to seal everything so no critters and animals will come visiting your food storage.
P.S. Don't forget the s'mores!
Car camping is a great way to appreciate the beauty of nature. Nothing beats the ground as your bed and the sky as your ceiling. Camping alone may be good for self-healing, but camping with your family or friends just brings a unique experience and memories that will last a lifetime. Ensure that you will get the most out of your trip by investing in the right equipment and camping responsibly.