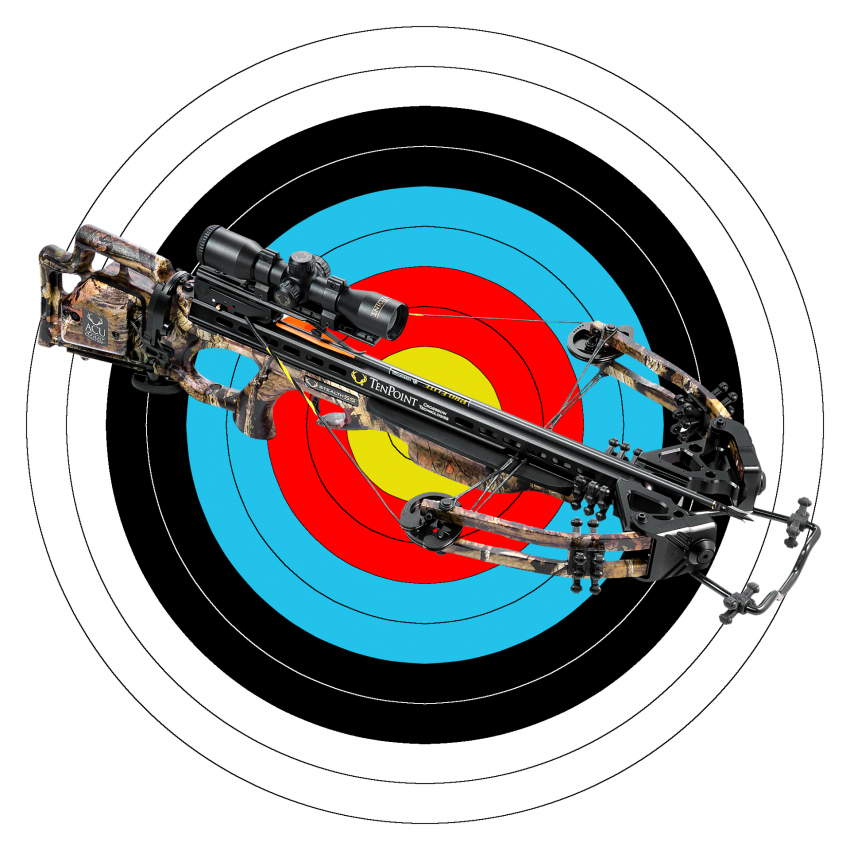 Innovation has no signs of slowing down, and hunting gears are not an exemption. If you're looking for the best, affordable, and highly-efficient crossbows, never miss a part and keep reading.
Accuracy and ease of use are two main things you need to consider aside from your budget. But that shouldn't hinder you from getting the best hunting gear that levels up your game. Modern crossbows enable hunters who haven't drawn a bow yet to deliver precise shooting confidently.
Crossbows are user-friendly and versatile. At some point, those who can't draw a bow are your excellent choices. Archery hunting using crossbows provides a unique thrill. The two powerful combinations of crossbow hunting are optical sight and accuracy without the need to strain to fire a bow. You can check these recommended tenpoint crossbows that provide high precision, which leaves no chance. Most bench-rest rifle users adore their flexibility of this hunting gear as it allows you to shoot with accuracy consistently.
Best Tenpoint Crossbow Models For 2020
TenPoint Nitro X
TenPoint XR-410
TenPoint Vapor RS470
TenPoint Stealth NXT
TenPoint Nitro XRT
TenPoint Carbon Nitro RDX
TenPoint Wicked Ridge Invader X4
TenPoint Titan SS
TenPoint Turbo GT
TenPoint Titan M1
Beginners Guide On How To Find The Best Tenpoint Crossbows
Getting involved with the hunting industry's beauty is vital to know the trends and must-have hunting gear. Crossbows have been dominating the market. Every year, tons of new models are jumping at the pool for a refreshing and exciting dip and expanding the market by merely introducing versions from previous top-selling crossbows.
However, when you heard about crossbows, Tenpoint crossbows are the hottest pick, both from experts and beginners alike. It's merely because of the consistent efficiency, accuracy, ease of use, and these manufacturers understand each hunter's needs. They keep improving their products and services to give you the best outdoor adventure you genuinely deserve.
Here's what you need to know to find the best crossbow suitable for your hunting needs.
All crossbows have similarities when it comes to the bow and stock. Their main difference is the style or configurations. There are three crossbow designs you can select; reverse, compound, and recurved draw.
Recurve crossbows have limbs similar to vertical recurve-crossbows but shorter. It's a simple and straightforward crossbow design that has a discrete function and is lightweight.
Compound bows are complicated and have a variety of functionalities with systems, cables, or pulleys. It's narrower and has better arrow speed. They are louder and heavier when fired due to the additional hardware design.
Reverse-draw bows are the latest innovation. The radical design provides high-speed and precise shooting experience with the lowest draw weights. It's quiet and a bit heavy, similar to compounds.
The draw weight is the number of pounds you need to draw the bowstring back to its cocked position. Checking this part allows you to classify which crossbow is suitable for you.
With the amount of poundage you're capable of drawing back, you can quickly determine which crossbow is a perfect choice. Most Tenpoint crossbows have crank cocking tools that allow better cocking mechanism and power source.
Checking the crossbows features such as limb configuration and power stroke length. Generally speaking, with higher draw weight increases the wear & tear of your bow's components like servings, strings, and limbs.
Arrow Speed And Accessories
Crossbow speed depends on your personal preference; most modern bows have arrow speeds between 265 to 400 fps. The faster your bow's arrow speed is, the farther and flatter it can shoot.
Since crossbows can accurately shoot long distances, it's a top choice for hunters who pursue whitetail deer. However, finding a quiet bow is vital as noise can alert deer, and a possible change in position can completely miss the target.
Next is the accessories available with your crossbow. Most manufacturers require hunters to use the right arrow size suitable for your crossbow. Always check the arrow's compatibility with your bow's weight and size.
Power & Cocking Mechanism
Crossbows have different cocking mechanisms. You can select which one is suitable for your needs and budget. Most reasonably fitting shooters hand-cock, you can also go for a rope cocking bow, and the latest models have crank cocking tools.
Conclusion
Tenpoint crossbows have a variety of highly effective models for every hunter's personal preference. It's an essential factor that you have to consider when choosing the best Tenpoint crossbows available in the market today. Hunting and shooting with a crossbow is an exciting and fun outdoor activity.