All the tools, tips, and tricks you need to fillet a fish after your next fishing trip! After you have landed your big catch use a scaler to remove scales, then remove the gills and guts from the fish at the ramp or dock. For the best results, fillet the fish at home.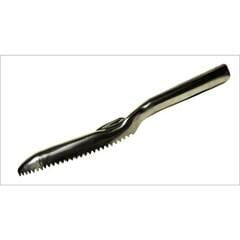 TIP: Bleed the fish immediately upon capture, this will improve the overall taste of the fish!
WHAT YOU NEED
TIP: Sharpen knives before and while cutting for precision.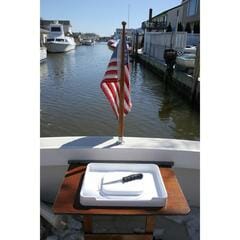 Carving/ Large Fillet Knife- For Larger Fish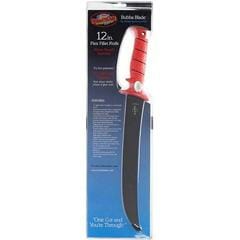 Fillet Knife- For Smaller Fish and final trimming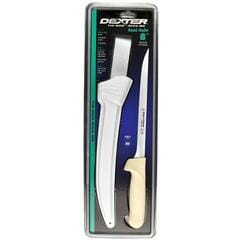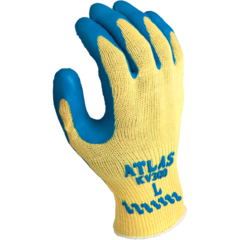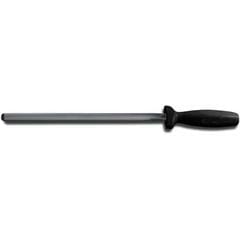 STEPS BY STEP FILLET INSTRUCTIONS
TIP: Freeze fish for about 30 minutes before filleting, firmer fish is easier to cut.
1. Using a Carving /Large Fillet knife, cut behind the pectoral fin and up towards the head to remove the fin and most of the bones from the rib cage.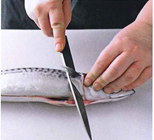 2. Cut along the bottom of the fish, from the belly of the fish to the tail.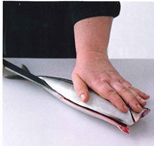 3. Cut down the spine of the fish top and bottom to separate the flesh.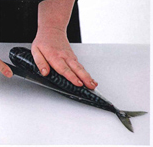 4. Finally, cut along the spine from the rear of the fish towards the head. This should lift the whole fillet away from the fish.
*Always keep the blade against the bones to get the biggest fillets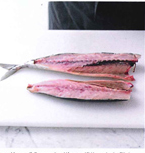 *Follow the same steps to fillet the other side.
5. Using the Fillet knife, trim and neaten fillets to remove any remains of the gut lining and bloodline.
TIP: Place fillets in ice and salt water bath after cutting. Filling your livewell with fresh seawater is a natural choice!
6. Rinse fillets in cold water and remove pin bones using tweezers.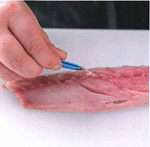 7. To remove skin(Optional)- Place fillet skin side down and hold the tail end. Carefully slide the knife in between skin and flesh, then slide knife away from the tail towards the front to detach from skin.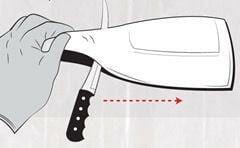 Fillets are now ready to be grilled, baked, or fried for a wonderful meal everyone will enjoy and appreciate!