HAELEUM-DARIAN LONG SLEEVE SHIRT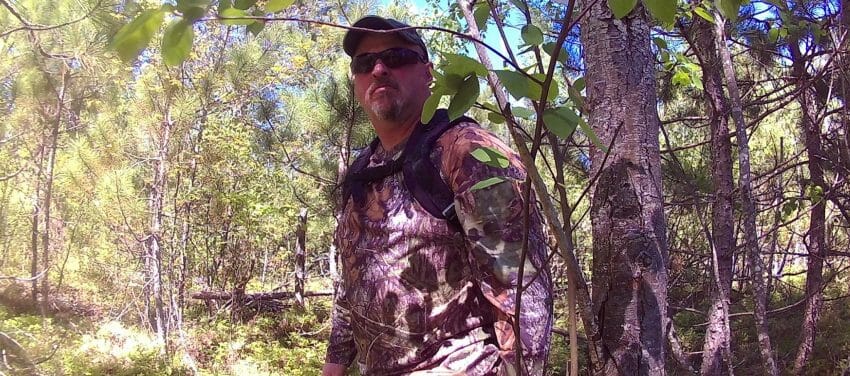 Hello fellow outdoorsman. Today's outdoor product review is for the Haeleum-Darian Long Sleeve Shirt with Insect Shield. This shirt comes to you in a Mossy Oak Obsession camo pattern. The company claims the shirt is lightweight, breathable and repels insects. I will let everyone know how their claims hold up. But first, I must play lawyer and give you the product disclaimer. Please bear with me.
Disclosure of Material Connection: I received Darian Long Sleeve Shirt for free from Haeleum in consideration for a gear review.
Well, that is over and done with, thankfully. Now, on with the review. I have to admit that I was reluctant to review a long sleeve shirt in summer. I know it is not as hot here in the Upper Peninsula as is does in most parts of the United States. However, it is humid and hot to us is different than others. We are better equipped for freezing temps. That being said, a promise is a promise so review the shirt I will.
To my surprise and pleasure the Haeleum-Darian Long Sleeve Shirt is very lightweight.
When I wore the shirt I could barely tell it was on. This makes it very comfortable to wear. I also did not get overly warm wearing the shirt while hiking through the woods. I am not sure if this was because the shirt is lightweight or because it is breathable. Heck, maybe it is the combination of them both. Either way, it was a pleasure to wear it on a warm day.
I am reluctant to believe that a shirt can be insect repelling. But, I wore the Haeleum-Darian Long Sleeve Shirt and did not use any bug spray. It did not seem like I was getting bothered that badly from the mosquitos and no-see-ums. About a half hour into my hike I pulled up my arm to see if there was any bugs and guess what, I did not see any. It took a second for me to comprehend this but the shirt appears to do what they advertise. Of course the next time I go out I am going to use bug spray on my pants and boots to help with that part of my body.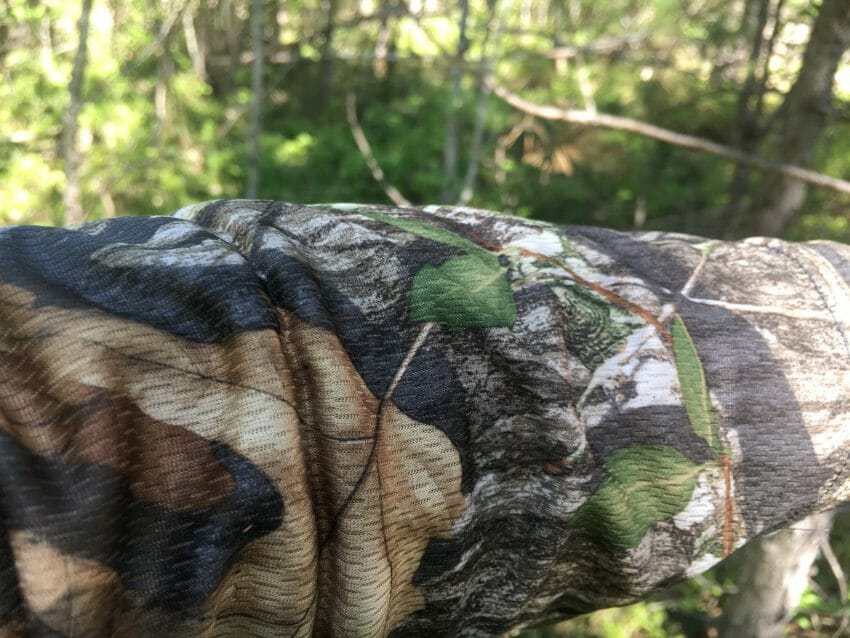 This shirt would be great for early season hunting, fishing, camping and hiking.
The evening sit around the fire bowl in the back yard would make an excellent situation for wearing the Haeleum-Darian Long Sleeve Shirt as well. I feel very confident in recommending this shirt to everyone. So, go to their website and check them out. A link has been provided in this review.
Thank you for your time in reading my review and as always, if you enjoyed the read, please share the review with your friends on social media. To read my other reviews, check them out HERE.
Have a great day and enjoy the outdoors,
Tim Collins.