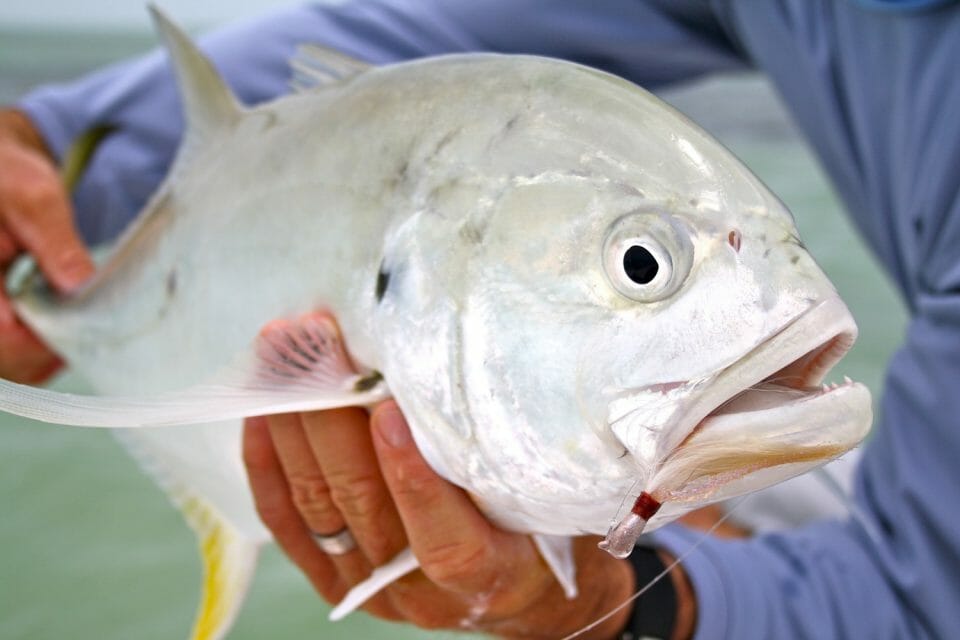 Anglers can cast their reels at the 16th Annual Calusa Blueway Kayak Fishing Tournament on November 9th through the 10th at the Olde Fish House Marina in Matlacha, FL. The fishing tournament has a $65 entry fee, and fishing starts at safe light on Saturday morning. The competition weigh-in takes place 12–3 PM on Saturday, November 9th, but you can experience the fun of the event all weekend, even if you don't win anything.
One thing to note: Participants must attend a mandatory captain's meeting from 7–7:30 PM on November 8th at Point Ybel Brewing Company.
There will also be live performances, silent auctions, and raffles during the event, to name a few. The tournament offers fun for the whole family. The tournament's proceeds will also benefit the Candlelighters of Southwest Florida, a non-profit organization that serves hundreds of families in the area, giving them support for children who have been diagnosed with cancer or a blood disorder.
Here is a helpful guide to help you plan, so you won't miss out on this fun, competitive, and charitable event.
Where to Stay
Since you have to get in at least a day early before the competition, you are probably searching for Fort Myers hotels at the moment. There are several options available from cottages, lodges, inns, to full-service hotel chains in the area. The Hyatt Place Fort Myers is a great option, especially if you are traveling with your family. The Hyatt is a pet-friendly hotel that offers guests modern amenities with spacious rooms. They offer free Wi-Fi, 24/7 dining, and free parking.
If you want something more rustic, consider the Pine Island Paradise Resort. The hotel is situated right on the waterfront off Pine Island. It's also close to the Olde Fish House Marina. Rooms are equipped with free Wi-Fi, microwave, refrigerator, shower, and drier.
Transportation
If you didn't bring a vehicle along with you, there is another mode of transportation to the tournament. From trolleys to buses, the Lee Country Transit will get you to and from the hotel to the event and surrounding areas. Did I mention it's budget-friendly as well? They have a day pass that you can purchase from the bus driver allowing access to unlimited rides on their transit system for $4.00. If staying more than a few days, they also offer a 7-Day Pass for $15.00. If opting to take the transit, plan ahead so that you will get to the event on time.
Dining
Matlacha has various casual dining options with restaurants offering American, Italian, and Vietnamese cuisines. The Olde Fish House Marina itself is both a seafood market and a restaurant. Their menu items include seafood combo platters, burgers, and po'boys to name a few. Perfect Cup is a place where you can grab coffee and brunch, the Blue Dog Bar & Grill also offers seafood and brews on tap, and Pizza Bella serves pizza and pasta. There are other restaurants in the area, but the ones mentioned are closest to the marina.
Other Attractions
So, you have arrived a day early to attend the mandatory meeting because you are a participant in the tournament, but the meeting isn't until 7 PM. Or perhaps you and your family have come as spectators and are looking for things to do while in town for the event. If you look around the area, recreation is what it is known for. With that said, you and your family can partake in a variety of activities in Matlacha, from swimming, boating, hiking, and biking just to mention a few. And yes, even in November, the Southwest Florida temperature should be conducive.
If you will be hanging around the mainland in Fort Myers, you can enjoy the Calusa Nature Center & Planetarium or head over to Zoomers for mini-golf, go-karts, and games. You can check out manatees at Manatee Park on Palm Beach Boulevard or take a glimpse at Cape Coral's past at the Cape Coral Historical Society & Museum. If you need to grab a few things, or just want to go shopping, head over to Edison Mall on Cleveland Avenue.
Save the date, grab this guide, and start planning your visit to the 16th Annual Calusa Blueway Kayak Fishing Tournament this November 2019. See you there!