Nothing beats a great outdoors adventure. Camping in particular is a favorite among Americans. Other than the usual burning of marshmallows around a campfire, you never know what exiting experience you might come across.
In case you do come across a big bear around your campsite for example, other than staying safe, you'd want such memories to last. One of the ways you can do this is to take a video using a dash cam mounted on your car. It will record the camping trip and also your time at the camping site.
But how do you pick the right front and rear dash cam? That's what we are here to find out.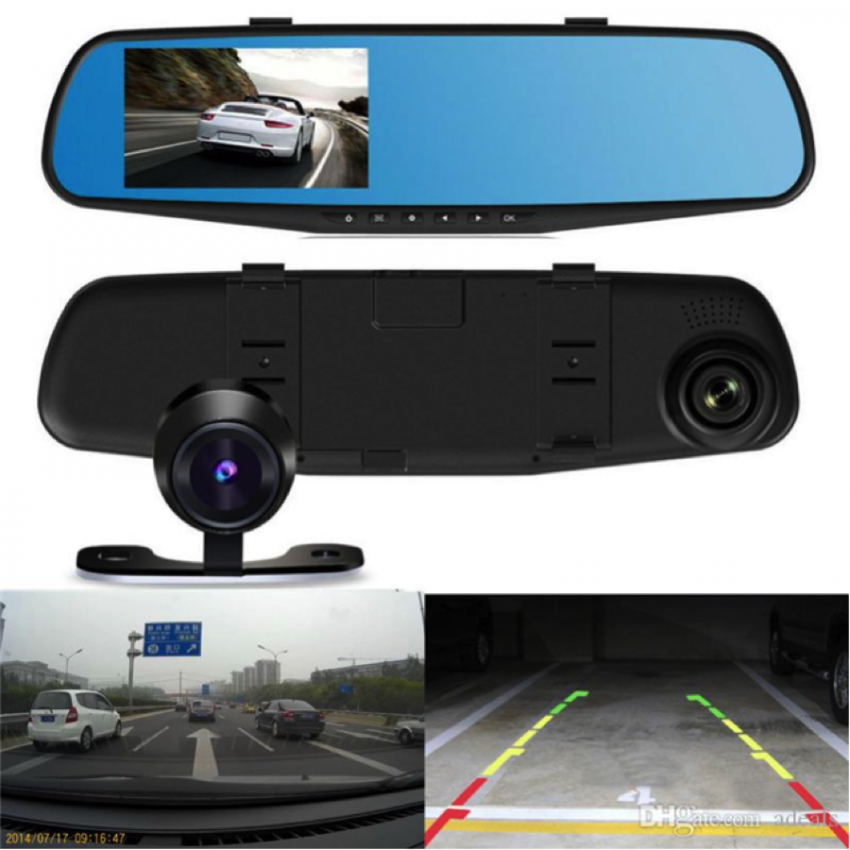 Photo credit: dhgate.com
Number of Channels
You can opt for a front facing camera that is mounted either on the dash board or the rear view mirror. this is called 1 channel. In our case you'd probably both front and rear cameras. This is called 2 channel set up. Some people will also prefer cameras on both sides of their vehicle which is referred to 4 channel.
When camping, a 2 channel system would be ideal to capture video on both the front and back of your car. You after all never know where the next exciting experience will come from.
Quality of the Video
There is a balance that needs to be struck here when choosing the best video quality. You need to keep in mind of the storage limitations of the camera. While most dash cameras will provide good quality of video, those that produce high resolution also come with a risk of overwriting due to the limited storage.
The idea is to find the right balance between storage space and quality of the video. For a camping trip, you want more storage space to keep recording even when you are away from the vehicle.
Type of Dash Camera
There are mainly two types of dash cameras. Those with an LCD screen and those without. LCD dash cameras enable you to check out the footage without the use of a computer. This is handy considering the charge limitations when camping. You can also delete any parts that you do not need to clear the space.
Those without an LCD screen will require you to remove the memory card and install it in a computer to be able to view the footage.
Dash cams come with two mounting types. Those that use suction cups and those that use adhesive. Suction cup dash cams are easy to mount and remove and are an excellent choice for people who use different vehicles.
Adhesive mounted dash cams however are sturdier. They are less likely to be affected by vibrations and will therefore produce better video quality. When camping they are more suited to the rigors of the outdoors.
Tips when mounting your dashcam
It's important to ensure that the dash cam is located in a position where it doesn't distract the driver. The most ideal is on the passenger side of the dashboard. Also ensure that the LCD screen (if there is one) is turned off when driving.
Article Written By; Kevin Fleeman
About the author
I have a deep respect for the nature and the environment. We therefore take the sport of hunting and camping very seriously. I am writing from my experience and provide guides on how to hunt effectively, answer reader questions, and reviews of the latest hunting gear.