The State of Rhode Island is located in the northeastern U.S. It is known for its sandy beaches and seaside Colonial towns. It also features several major cities, including Providence, famous for Gilded Age mansions and sailing. Waterplace Park and Riverwalk in Providence offer visitors a beautiful landscape and an array of activities. The WaterFire art installation is located on the Riverwalk. There are several ways to enjoy the great outdoors while fishing in Rhode Island.
Whether you're fly fishing or fighting for big game fish, the right saltwater fishing gear makes all the difference. Another big deal is knowing what to fish where and how to catch them. Here we cover all the basics of fishing in Rhode Island.
Salt-water fishing in Narragansett Bay
The inshore and nearshore waters of Narragansett Bay in Rhode Island are excellent places to catch large stripers and other game fish. Fish can be caught on a fly or live eels, but the best time is at dusk or midday when they're feeding on sand eels. Fishing for large stripers in Rhode Island can be difficult, especially during the hot summer months. Saltwater fly anglers are advised to use an eight or ten-weight rod and plenty of backing to entice these hard-fighting fish.
For salt-water fishing in Narragansett bay, you may wish to visit the nearby Prudence Island. The pristine waters of Prudence Island are home to several fly fishing charters. These charters offer the chance to catch stripers and bluefish at high tides. The fishing in Narragansett Bay is excellent for novices and experienced anglers alike, so make sure to bring your best fly rod.
The bay's ecosystem supports a variety of species. The bay's anadromous fish, such as bass, migrate upstream to spawn during the spring months. Catadromous fish, on the other hand, use tributaries to grow to adulthood and then return to the ocean to spawn. These migratory fish provide food for other species, including seals, dolphins, and other marine mammals.
Narragansett Bay is home to some of the best salt-water fishing in the United States. Several sections of the bay are designated as recreational fishing areas. One section is home to an ADA-accessible fishing pier and several miles of shoreline. Boats are allowed, and anglers can catch striped bass, black sea bass, bluefish, and scup.
Stream fishing in Ninigret Pond
If you love fishing streams, then you'll be thrilled to hear that Ninigret Pond in Rhode Island is one of the best in the state. This pond is a great place to practice fly fishing, and you can enjoy a fantastic sunrise or sunset while fishing. The Charlestown Breachway, which provides access to the pond, whips tides across the boulders and mussel-encrusted granite. Stream fishing in Ninigret Pond is most successful at dawn and dusk, but the pond can also be good for fishing during midday.
During hatch season, you can cast your fly or use homemade flies to target these fish. The pond is also home to dozens of surface-feeding stripers. These fish are easily attracted to the smell of cinder worms and fly fishing can make for a great day. Stream fishing in Ninigret Pond on Rhode Island is a great way to enjoy a day on the water while catching some tasty trout.
Stream fishing in Ninigret Pond is a fantastic activity for the entire family. This saltwater pond is one of the largest in Rhode Island and is one of the best places to try dry-fly fishing for stripers. During the summer, the pond has plenty of warm water fish to offer, outnumbering the trout in the pond. To get the most out of your time on the water, you'll want to use a 5 or a 10-weight wader and a herring imitation.
The South County area of Rhode Island is awash in various water bodies. The Atlantic Ocean and Narragansett Bay are two of the most popular bodies of water, but there are also numerous inland ponds and streams. In addition, the state's numerous small-boat launches allow anglers to explore the inland waters and ponds. The Ninigret Pond in Rhode Island is a saltwater pond created by a breach in a barrier island. The Narrow River is another unique place to explore.
Lake fishing in Halfway Rock
One of the best places in Rhode Island for Lake fishing is Halfway Rock. This island is home to many different species of fish, including striped bass, bluefish, and snook. A typical day fishing trip could cover the whole island, but the best spots for striper fishing are coves and points less than 15 feet deep. The clear waters of the lake spook predators easily, so you should try to cover as much of the surface as possible with a lure.
Near the shore, you'll find Halfway Lake State Park, which has more than 200 campsites. Most are equipped with electrical hookups, and many are large enough to accommodate large RVs. The resort provides a number of amenities, including wi-fi, gas grills, swimming areas, and picnic tables. The resort also offers kayaks and row boats, so you can get out and paddle on the lake by yourself or bring a group.
The Gulf of Maine is just beyond Halfway Rock. It's bounded by Massachusetts, New Hampshire, Maine, and New Brunswick, and is influenced by Casco Bay on the eastern side. While harbor seals are the most common marine mammals, boaters may also see finback whales, minke whales, and pilot whales. When you're out on the water, make sure to bring your fishing license, so you can catch your favorite fish.
Beavertail State Park is another excellent location for fishing in Rhode Island. The park is usually busiest during the summer season, but you can find a quieter spot near the shore during the cooler months. Its piers and trails are also accessible. The park also offers a campground, which is perfect for campers. The park offers many different kinds of fish, so you can be sure that you'll find the perfect catch.
Recreational fishing in Narragansett Bay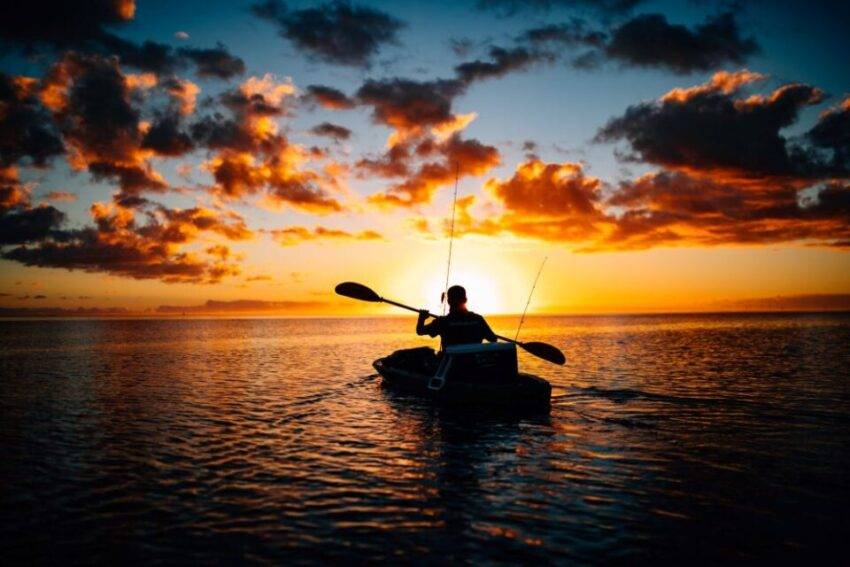 The recreational fishing in Narragansett Bay on the Rhode Island coast depends on the abundance of forage fish. These fish provide a
source of food for targeted piscivorous fish, including striped bass and bluefish. The abundance of forage fish varies greatly from season to season, and they are an important part of the food web. Recreational fishing in the bay affects the biomass of these fish, which in turn impacts the species' abundance.
In addition, past studies have not accounted for the role of recreational fishermen in food web shifts. Therefore, recreational fisheries managers in Narragansett Bay should study the effects of forage fish harvest on the species' biomass and their catch. A successful recreational fishing program in Narragansett Bay should incorporate a number of factors, including fisher satisfaction. By considering the various factors that contribute to the sustainability of the fishery, fishers can better plan their fishing activities.
Warming water temperatures are altering the ecosystem of the bay. The temperatures of the bay have increased by four degrees
Fahrenheit since 1960. The bay is no longer hospitable for winter flounder and lobster, and the fish population is declining. Additionally, a variety of southerly species are increasing in the bay. This is a threat to recreational fishing in Narragansett Bay.
Despite the seasonality, Rhode Island's recreational fishing season provides plenty of opportunities for avid anglers. During the summer months, there are several species of fish that can be caught with a rod and reel. Bass, bluefish, and flounder are also popular during this time. The bay is especially productive during November and December, but there are some risks of bad weather during these months.
Flounder fishing in Narragansett Bay
Flounder fishing in Narragansett Bay, Rhode Island, is one of the best places to go during the winter. Flounders spawn between December and April. They are a highly valued commercial species and a popular dinner choice, but their numbers have declined significantly in recent years due to overfishing. Fortunately, managers have stepped in to limit harvest, but the fish population still remains low. The winter flounder population in southern New England is only thirty percent of what it was two decades ago. Moreover, winter flounder catches in Narragansett Bay are one-hundredth of what they were two decades ago.
Flounder fishing in RI is more successful during the spring than in other seasons. During the spring months, the water temperature increases, attracting an array of baitfish to the bay. As a result, they tend to feed in the same direction, so they don't like being surrounded by a large school of fish. This makes it important to have the correct bait when Flounder are feeding. The best way to do this is to use bait that drifts with the tide and wind.
In summer, the catches of flounder (fluke) are improving. These species can be found off the Sakonnet River, in mid-Narragansett Bay, at
Warwick Light, and along the coastal shore. But you should be careful to stay away from the dogfish. The winter flounder population in Rhode Island is now impacted by climate change. Warmer water temperatures have increased the number of predators that attack young flounder, including striped sea robins. In fact, the striped sea robin spends more time in the ocean than it did 50 years ago. Furthermore, warmer water temperatures cause a drop in oxygen levels, which is harmful to young flounders.