There are innumerable reasons why people buy and operate firearms. Some may have a sharpshooting hobby, while others might prefer to keep it at home for self-defense. And then, there are those in the police force and other professions that require them to handle and use guns.
Regardless of why people own guns, keeping them clean is a vital part of gun ownership. Sites like Gun Cleaning Headquarters can tell you how to clean and maintain your firearms.
If you've just bought your first gun, his article will guide you on the basics of gun cleaning and maintenance.
Why is it important to clean guns?
Ensuring your weapons are well-maintained is as crucial as firearm safety. Following are some undeniable reasons to clean guns regularly.
Regular cleaning reduces the chances of accidental shootings. That's because clean guns are often more reliable and safe to use. Also, if you have children at home, it is essential to keep the weapon out of their reach.
Guns last longer if you maintain them well. You need to follow a proper cleaning schedule to ensure that the weapon is free from dust and other unwanted debris, significantly lengthening its lifespan.
Firearms consist of a lot of minute pins, springs, and other internal parts. If you do not lubricate your gun enough, it could cause friction among these parts, causing them to wear out and malfunction.
However, if you grease your gun sufficiently, it could save you the trouble of having to get the weapon serviced frequently.
Your guns are susceptible to rust if you store them in a place prone to moisture. If the firearms you use do not have stainless steel, the rust will spread quickly and make the weapon entirely inoperable. Ensure to clean the gun of any rust before it spreads.
Miniscule copper, carbon, steel, plastic, or lead particles are discharged every time a firearm is used. This discharge can build up inside the gun's bore and cause misfiring. Regular cleaning can prevent such buildup, reducing the chances of a misfire.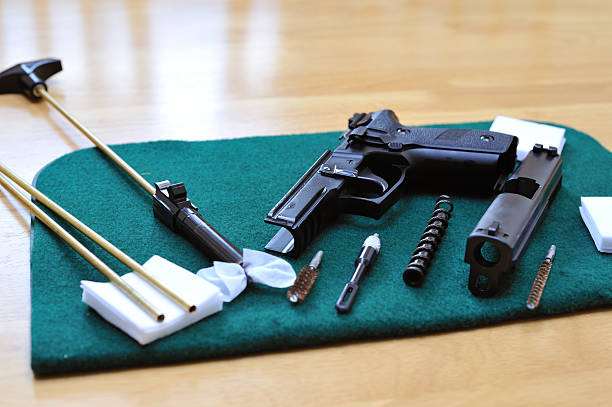 How a gun cleaning kit can help
Investing in a gun cleaning kit is smarter than buying each cleaning component separately because it is easier to get all your essential gun cleaning tools in one box or pack instead of looking for them individually.
It is also an economically sound choice as you can pick kits for as little as $20 to $100 or more. Also, most kits come with almost all essential cleaning supplies, and you can just buy the extra ones you need separately.
If you invest in a universal gun cleaning kit, you can clean anything from a handgun to a rifle. The cleaning kit comes with an instruction manual, and you can find additional instructions online. You can check out websites such as Gun Cleaning Headquarters for other tips on gun maintenance.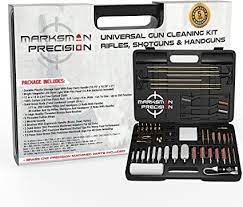 How often should you clean your guns?
There is no hard-and-fast rule about how often one should clean guns. But the typical consensus is that if you carry concealed weapons, you need to clean it about once every month to ensure it's in top working order.
Seasonal hunting rifles, however, do not require regular cleaning. You can clean them before and after the hunting season.