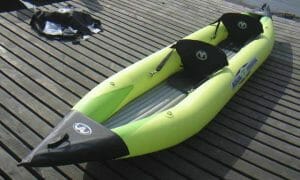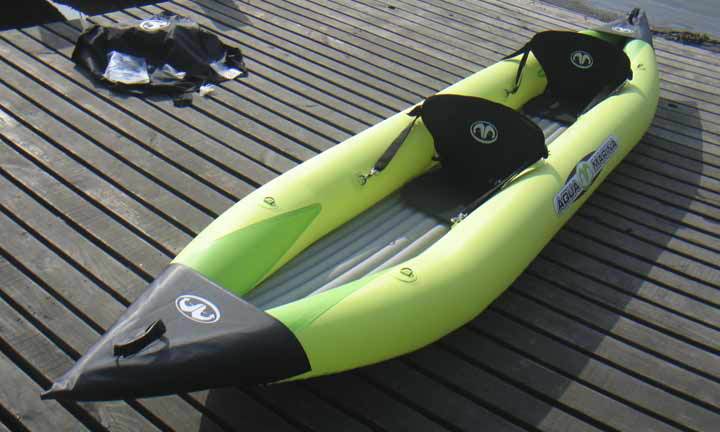 Boating technology has rapidly changed the function of a kayak. Nowadays kayak takes the position of traditional boats. With the dramatic change in technology, today's inflatable kayak is evolved in everywhere like family recreational and increased the fun to high tech specialized watercraft. Choosing best inflatable kayak is not an easy task. Before purchasing an inflatable kayak, you should keep in mind some features that will help you purchase a best inflatable kayak for you.
Design:  Design of a kayak always plays a vital role. A kayak is a recreational product, so you must pick a kayak that you will love from the dippest part of your heart. With the number of new inflatable kayak hitting the market, there are many styles to choose from a wide range of kayak for water activities.
The purpose of Purchase:  Understanding the purpose of the kayak is also important. Inflatable kayaks are perfect for sea kayaking or kayaking in the ocean. You must know the purpose; this will help you choose a best inflatable kayak. If you are planning to paddle during stormy weather, winds or winter months, you may choose an inflatable kayak with spray skirt option.  Understanding the setup requirement is also important. If you pick a kayak that is hard to setup, this will waste your time. Most inflatable kayak can be easily set up in 5 to 10 minutes.
Portability: The biggest reason people choose inflatable kayak is its portable feature and storage capacity. Inflatable kayak can inflate or deflate within a short time. It is obviously a great advantage of the inflatable kayak. To travel with an inflatable kayak is much easier than before. It is small enough to fit in a car or duffle bag. Most of the inflatable is light weight ( weight in from 25 to 50 pounds) – making it easier to manage and can hold on one, two, sometimes three paddlers, making it great for family fun.
Durability: Inflatable kayaks are made using some premium quality material like PVC, Nitrylon or Hypalon shells. PVC is cost effective and puncture resistant. PVC gives a maximum kayak durability and gives the kayak a decent life span while being cheaper than Hypalon.
Hypalon is a long lasting material that ensures the longevity of the kayak and resists mildew and fungus.
Since Nitrylon can be heavy, it's used on outer chambers of the kayak to stop puncture problem.
Price: Price of a kayak is important as well. You must understand the purpose of your kayak. If you need light duty kayak, then you can purchase a cheap kayak. But when you are thinking to go in sea kayaking, you must pick a kayak that has enough strength to protect you.
Final Words: Before you begin searching for the best inflatable kayak on today's market, it is important to keep in mind what features you'll be using most out on the water. With the right inflatable kayak and best kayak seat, you can enjoy your kayak easily. Thus most of the experts suggest to choose right quality kayak and avobe listed features will help you choosing best quality kayak easily.