When going out hunting, you need the right type of gear. This could be clothing, hunting equipments and last but not least, a great pair of boots. But what constitutes good hunting boots?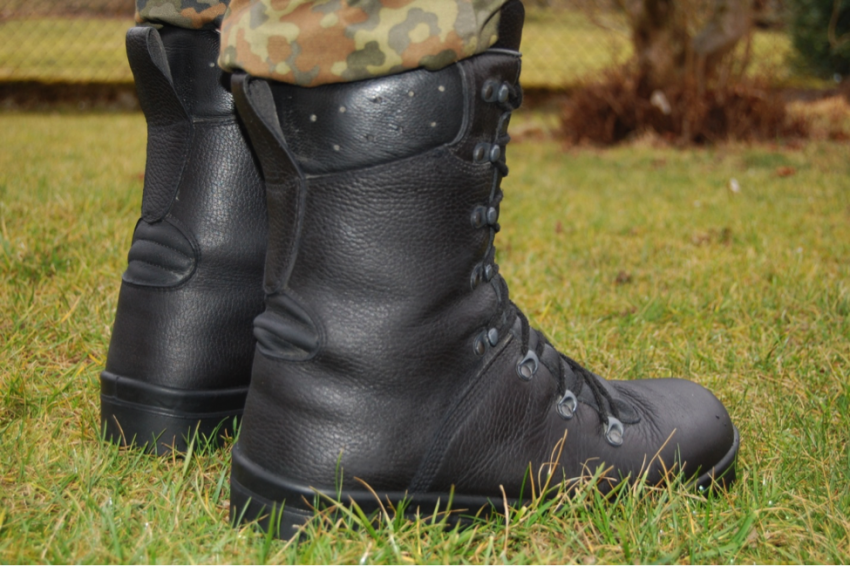 Well, they should be able to offer maximum protection from the rigors of the outdoors. They should also be comfortable to wear as well as durable enough to withstand the elements; all this while keeping your feet dry.
Clearly there is more to buying the best hunting boots than you might think. Here we wish to look at a few buying tips for choosing the right hunting boots. Let's dive into it.
Material
The construction material will always define how durable and robust the hunting shoe is. The best ones are made from sheep skin or leather. To prevent water from penetrating the shoes and getting to your feet, the seams are done with high quality yarn.
Proper fit
The right boots will fit nicely around your feet. However, an important factor to keep in mind is that since they are made to be highly robust, they will not stretch over time.
The right fitting boot will factor in the possibility of your feet swelling during intense walking. This is why they should be a size larger than normal. When buying your shoes, it is good practice to carry the socks that you wear when hunting. This will help in picking the right size which is neither too small nor too large.
Breathability
Breathability refers to air circulation. Good hunting boots should be made from materials that allow for ventilation. This keeps your feet dry and free of moisture.
Comfort levels will be affected if the feet get sweaty. You will not be able to trek properly. It also makes the skin soft and easy to bruise resulting in blisters.
Your hygiene will also be affected. Sweat can cause unpleasant odors that will stick to the shoes.
Protection from the cold
Insulation is a major factor especially when hunting in cold snowy weather. You want a shoe that will keep your feet not only dry but warm. Cold feet will slow you down and will be the difference between a successful elk hunt and failure.
The Weather
Good hunting shoes are dependent on the type of weather. When you are planning an elk hunting trip in late august, the type of shoes will be different than when searching for white tail deer in December.
The time of year will determine the type of hunting shoe to go for. Between summer and early fall, temperatures can be quite high. For this reason, it is proper to pick light weight shoes. They should offer maximum ventilation as well to help keep the feet cool and dry. They feature insulation of 200 grams.
A factor that cannot be ignored is snakes. Depending on the terrain, snakes could be prevalent and are definitely more active in warmer weather. The best snake boots come with fang deflecting technology.
One of the most popular types of hunting boots includes mid-season boots. They offer the qualities of both warm weather and cold weather boots. They are great at keeping your feet insulated when hunting in high regions and will also provide breathability in warmer weather.
They feature membranes for water proofing and you can also opt to wear socks in case you warm a warmer shoe. Insulation is usually between 400 to 800 grams.
The third type of hunting shoes is late season boots. They are ideal when the temperatures plummet and snow starts to fall. They feature heavy insulation and will not provide much breathability. Their primary focus is keeping the feet warm.
The insides usually have trappings that capture warmth and prevent it from escaping. Insulation is typically between 800 to 1200 grams.
Hunting style
Now that we know what type of boots to choose and when like the Irish Setter elk tracker 200 gram, the next question then becomes, what is your hunting style? If you spend a lot of time walking, you will need shoes that factor in cushioning. This will prevent bruises and other types of discomfort.
The type of terrain will determine the type of traction that the boots offer. Rugged mountain sides will require boots that offer excellent grip to stop you from sliding and hurting yourself.
Conclusion
Armed with an arsenal of great buying tips, you can be sure that you will pick the right hunting shoes for your next hunting foray. Walk out of that store confident that you picked the right boots to make your hunting a success.