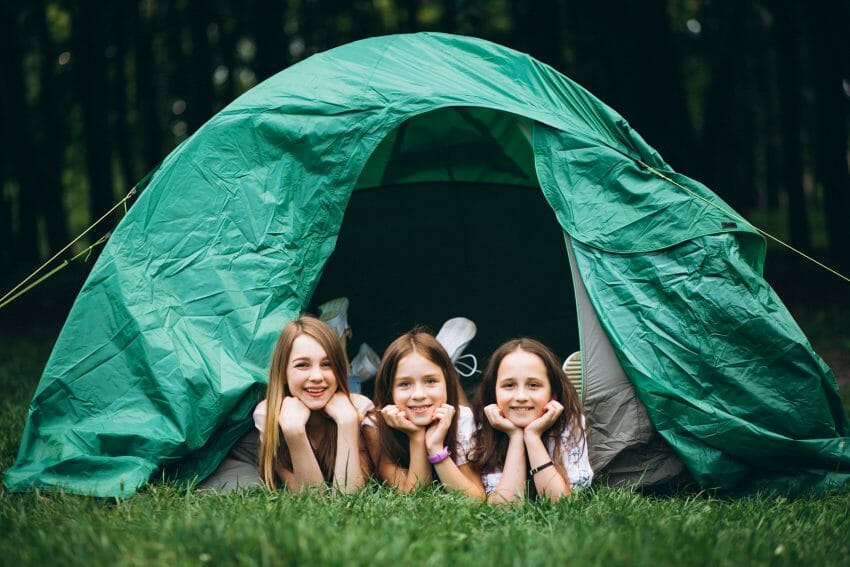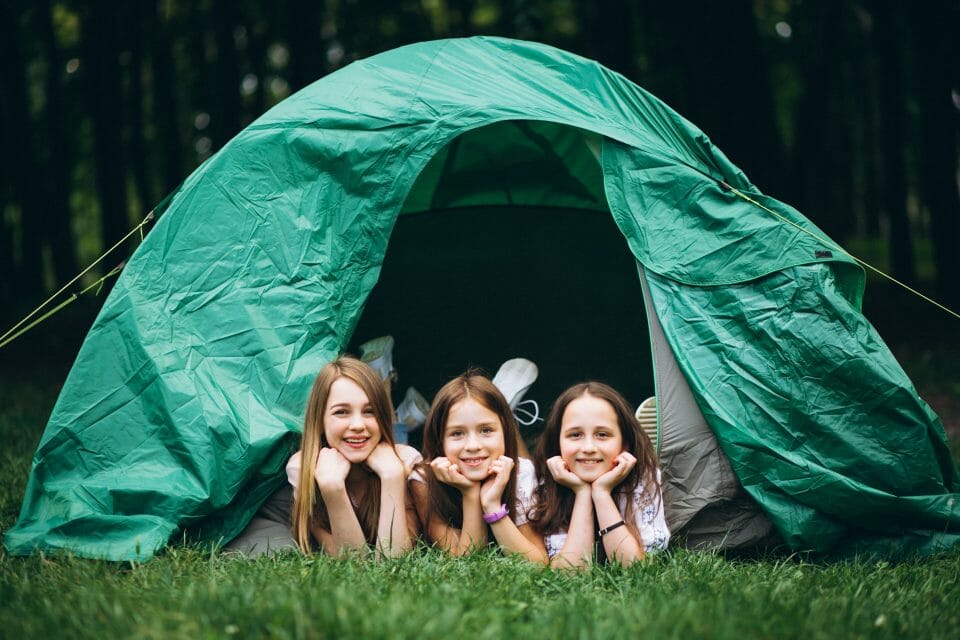 Going anywhere with your kids is challenging, but it can be pretty rewarding if done right. It starts with packing the right things, from the food to the insect repellent, making the right preparations for the trip, and planning the most fun activities at the campground with the whole family. Once you see your kids laughing and being carefree, like how they are supposed to be, everything will pay off.
Preparing for the camping trip
You can increase your chances of having a successful camping trip with your kids if you prepare them and yourself for it properly. Here are some tips that you can follow:
Light up the stick of enthusiasm. Be the perfect enthusiastic model for your kids to see all the good things that they can look forward to during the trip.
Get your kids involved. Let them decide over things too, such as what camping destinations they would like to visit, what food they would want to eat, and what activities they would like to do with the rest of the family. Consider their ideas and opinions seriously to encourage them to actively participate in the planning process.
Teach your kids to pack their own camping bags. Just give them a list of what to pack and double-check the end-result before giving them the go signal they are indeed ready for the trip.
Help your kids become organized travelers. Even before the trip starts, show your kids the beauty of being organized by always remind them to remember to return their things to their original spots in their camping bags or duffels.
Ask around for friends with kids who might want to camp out with you. Having kids around will prolong your own kids' interest in the camping trip. It can get quite boring if they only get to be with adults for the entire stretch of the trip.
Load up their favorite toys. Your kids will appreciate the familiarity that their toys would bring to the campsite.
Gear up your bikes. If there is quite a distance between the campsite and the nearest beach or playground, it would pay off to have your bikes with you. It's quicker and less tiring than walking and more practical than having to drive your vehicle once more.
Ask the locals about potential campfire restrictions. If you're one of those people whose camping trip isn't complete without a campfire, make sure to ask if a fire is even allowed at the campground. If not, explain the reason behind the ban to your kids, who might be excited at the thought of fixing some s'mores over the campfire.
What to do at the campground
Being outdoors can be extra fun if you know what to do. You can start with helping your kids explore Mother Nature, be it by assisting them in lifting and examining some rocks, looking for bugs, scoping out the area for wildlife, and zooming in on the flowers, clouds, birds, and constellations. If there is a nearby river or beach, take your kids swimming.
Encourage movements among your kids as much as possible. This is the time to let them run, jump, skip around, and more without following a certain rigid schedule because it's their vacation, too.
Try geocaching with your kids. This updated treasure hunt now uses GPS, although it still provides the right stimulation for the kids' mental and physical aspects.
If a canoe for rent is available, why not try it, then allow your kids to use it themselves. That should be tons of fun for them in the water.
What to pack for the trip
Your list of things to bring for the camping trip must be checked every now and then to avoid forgetting something and to prepare for a fun vacation. These things must be in your baggage or traveling purse. They include the following:
Cash. You'll need it to pay for the campground if you haven't settled the bill using your credit card.
Pillows. Even when you're camping, your kids' comfort should still be a priority.
Tent with rainfly. Buy or rent the best family tent for everyone's protection from the elements.
Lantern. You'll need to light up the campground for your feeling of safety and security at night. Bring along LED lights if you want additional safety, especially if you have super active kids.
Flashlights. These are perfect compliments to lanterns, especially when you're out and about at the campsite.
Tarps are perfect as an additional layer of covering on the floor of your tent, provide you with shade, and repel raindrops. You can also turn them into slip and slide play zones for kids.
Camp chairs. Everyone deserves to sit down to enjoy their snacks or drinks after a meal or to read a book before bedtime.
Small broom. You might need to clean up the campsite first before turning it into your temporary home.
Disinfecting wipes can compliment the broom in cleaning up your tent, tables, chairs, and other things that your kids come in contact with.
Scissors. There might be a lot of cutting needed while preparing your tent or doing some activities.
First aid kit. Make sure to include everything necessary in case someone gets into a minor accident. Don't forget your kids' medications and yours, too.
Kitchen supplies. You need to bring a two-burner camp stove, fire starter, large ice chest, drinking water in a water container, plastic table cloth, paring knife, pots and pans, coffee pot, cups and plates, cutlery, paper towels, trash bags, and aluminum foil.
Clothes. Pack the right clothes in your camping bag. Make sure to bring rain gear, fleece jacket and pants, socks, warm hat and gloves, bathing suit, brimmed hat and sunglasses, sturdy hiking shoes, flip flops, water shoes, pajamas, and medications.
Other items. Aside from the items mentioned above, you may also want to bring an extra small backpack for when you go on short hikes, area maps, camera, binoculars, mosquito repellent, whistle for emergencies, water bottles, and compass.