Whether you are an urban living people, the desire to get out of the town for camping, in fact, can control your imagination at any moment. If you find yourself thinking camping for the first time, the preparation and finding the gear to be little frightening, but do not despair.
Once, we all fell into the same category of "beginner" and made mistakes in our camping journeys. Don't think camping is so complicated and even it's not like rocket science. As a beginner, however, it can be quite overwhelming to go away from your comfort zone to attempt something new.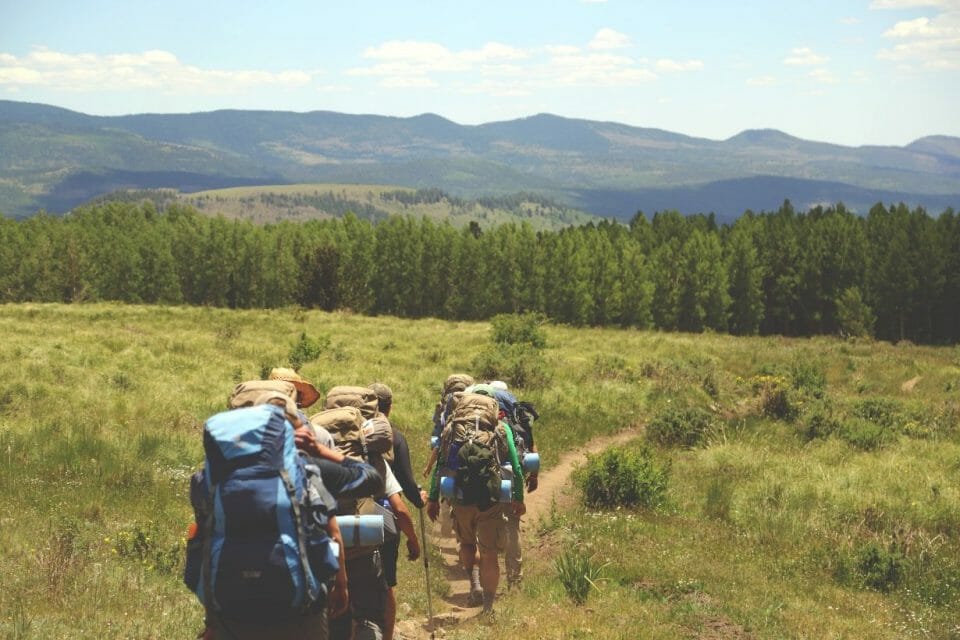 If you want to acquire how to go camping for the first time, there are a lot of things to know. But don't panic, it is not difficult to be a happy camper.
Remember following and their common mistakes will help learners to learn how to become a smart camper.
Here we go:
Camping Guide for Beginners
Planning Where to Camp
The meaning of camping is to be fun and relaxed but it'll not be the way if you're not deciding for where you're going. Depends on the time you are taking holidays and what activities you want to do, your camping place should be decided. Plus, based on your staying arrangement like in a caravan, tent, or hammock ; you should select your location. Do your homework to choose the best family tents.
A common mistake campers make is that they don't take the proper time to research where they're going. It doesn't take hours, but looking at helpful camping guide websites, might help your adventures start off smoothly.
Furthermore, your choices of activities can also help you to choose your location,
If relaxing, surfing, and swimming is in your plans, beach camping is a perfect choice.
If you want to fishing, kayaking, or boating, camping by the river or water source is a must.
If you want to enjoy hiking on the wildlife or backpacking, bush camping allows you to connect with nature.
Make a Checklist
More often beginner campers overlook the checklist. Unfortunately, your fun will vanish while you find out that you forgot something to bring in the campground. So make sure you remain organized and left nothing behind by using the camping checklist. Try to use it when you're packing and mark off every item. Depending on the need, you can reverse and update the list.
If something wears out or fall apart, replace the stuff. If something you really don't need to use, take it off from the list. However, use a checklist to being a smart camper.
Become Comfortable with Your Stuff
Usually, new campers wait to try out their new gear until they're going to the campground. This is why; it is not uncommon to watch campers take hours to figure out how to setup a tent. Often, it seems that they forget the proverb of practice makes a man perfect. Setup a tent or hammock (according to the place you are camping) in your home before taking them to the campground. Inspect all the lanterns positions and make sure camp stoves are work properly. To be a smart camper, try out your hammock on your indoor to know how well you can sleep in it.
Buy a Double Hammock
Most frequently, campers find themselves quite uncomfortable while sleeping on hammocks . Make sure you keep comfort and space in your priority list while you choices the Best Hammock. And you don't need to worry about weight and size, it's because most of the double hammocks can fit nicely in the car trunk.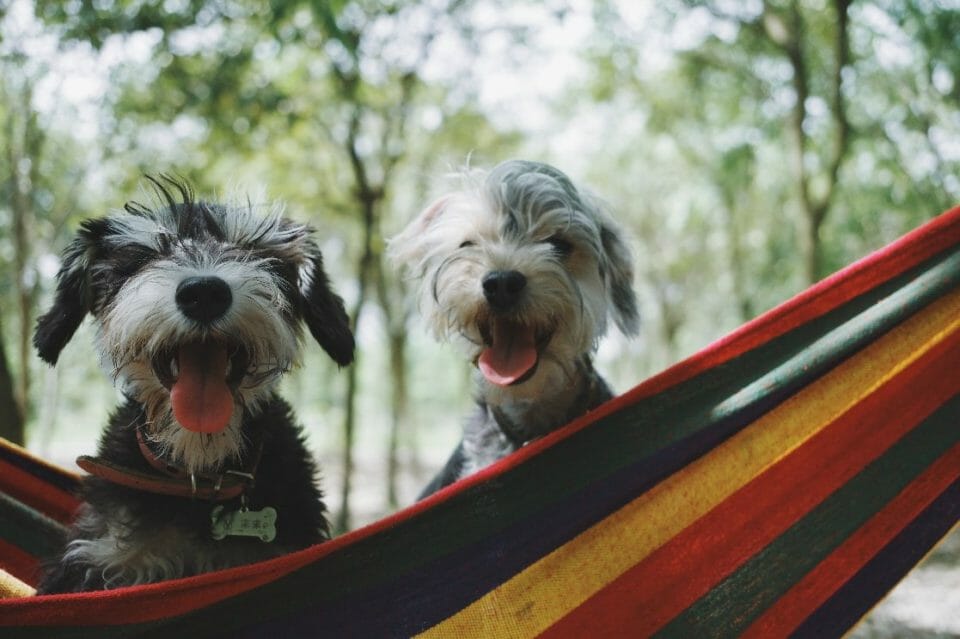 Use the trick when getting one and that is always rated 2x than numbers. Meaning for a family of 2, get 2 hammocks of double capacity, 4 get the double for everyone. In case of childs below 8, they can easily fit with you on a double.
Planning Meal for Your Camping
While you planning a meal for campers, choose if you will be cooking in a gas stove or an open fire. For cooking in open fire, aluminum foil is a mush have product for cook delicious items. You can also cook countless meals and vegetables on the closed foil.
Figure out how many items you need to make for how many people. And jot down some main ideas. After that complete your shopping of grocery items before leaving, so that the food remains fresh. Do not be like those new campers who buy food on the way of going campground.
Bring Enough Clothes
Camping means prepared all the time. Remember, there are no laundry facilities nearby so, bring sufficient clothes is necessary. At the same time, weather demands various attires. Like rain suit in case of rain, drive requires swimsuit, and jacket or sweater for a cool evening. Plus, keep an extra pair of shoes which suited to the weather.
Observe the Rules of Campground
If you're a new camper, it's important to understand the camp rules. Sometimes campers can't realize that there is no privacy in the campground. Even, the sound roams in the campsite is so well. This is why; any kind of whispering can hear who lives in the next site. Plus the noise level can keep campers away from a sound sleep. However, show respects the location that other campers have chosen.
Common Mistakes Of Campers Make
Buying Ordinary Camping Gear
While we begin camping, we pick cheap things because that is what we could invest at that time. Since we had to upgrade most of the equipment as it was not suitable for camping more than once a year.
However, if you want to experience good camping, you need to do some homework and find out some middle ground equipment that won't break the bank. Remember to choose the one that has a good name with a guarantee. This will not allow you to regret the camping journey. Plus, additional money at the time of buy could save you a lot.
Over or under packing
Remember you are going to experience the beauty of natural surroundings and enjoy the destination to its fullest possible way with your camp partners. So, you don't need to bring every clothes, device, and foods in your house rather necessary things – because it's camping.
After choosing the best camping backpack for your trip, remember: Don't over pack it. If you over pack, you'll be carrying more weight and tired faster.
On the contrary, if you under pack, you may be required of essential things like enough food and liquid for the duration, first aid kit etc. And it seems ill-mannered to begging food and water constantly from you fellow campers as they had to carry the same load.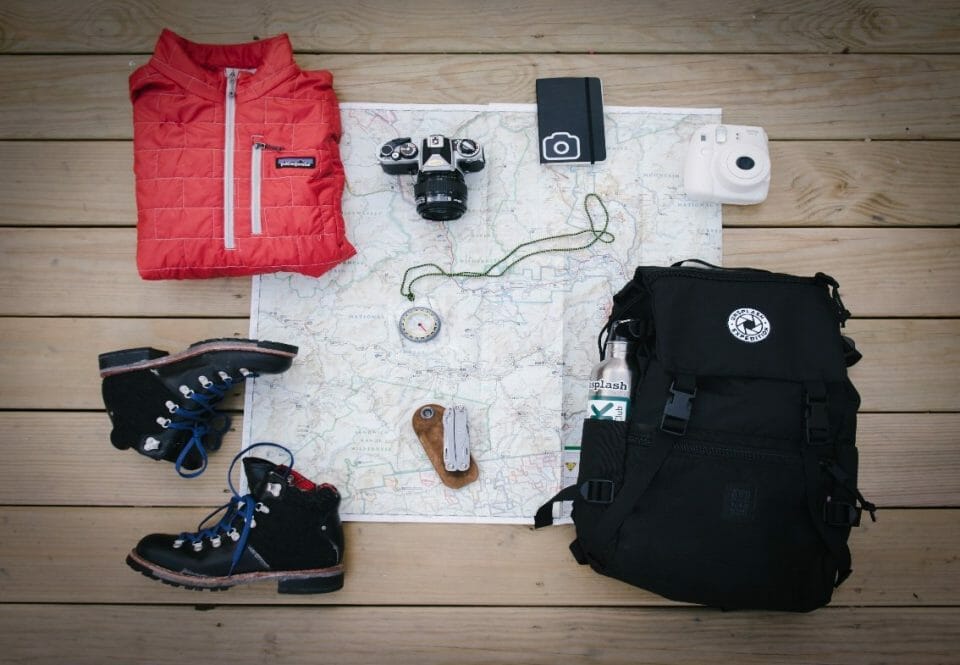 Simply, pack what you really needs and see how it goes.
Allowing Trash and Food to attract Animals
While you are in nature, the closest neighbor of yours is the wild animals. So, don't leave foods, these can make you an attraction for animals and bugs. You don't want to make such mistake and leave food for overnight. It's because while everyone heading to bed, it can attract any unwanted guest to visit the campsite.
After finish eating, make sure there is no trace of food outside. Even your garbage bag needs to keep in the tent to avoid animals. You can also use any food trash so that it won't accessible to animals.
Not Bring Enough Light
Proper lighting arrangement is so important when you're in camping. If you don't have any RV with a bathroom, you need to find bathroom facilities at night. Or if you need to get out and in from the tent for anything, you require some light arrangement.
However, to hangout in the night, reading book, or doing any activities–you need light facilities. So, try to think about it before go on your next camping.
Forgetting to Prepare for Unwanted Hazards
The weather is quite unpredictable so, make sure you keep the first aid box with you on the camping trip. If there are any roadside emergency, you have to need it.
Besides that, the general items like alcohol packets, adhesive tape, bandages, and basic medicines should include in your packing.
You can also need to bring one emergency blanket as the temperature can drop so low that you can handle it.
Furthermore, inspect the weather forecast to discover any hazard comes in that place. AccuWeather is a wonderful app that can tell the quite exact time of clouds, snow, rain etc.
In closing
Till now, you get all the tips and information about camping. It is time to use them in your own camping adventures. Also, remember the mistakes we mention in the article of beginners guide to camping and their common mistakes. Try to learn from it despite overlook.
Make sure you kill nothing despite time, take nothing despite photograph and leave nothing despite your footprints. However, you are going to enjoy the natural beauty and you should leave it the best possible ways as you saw the location.