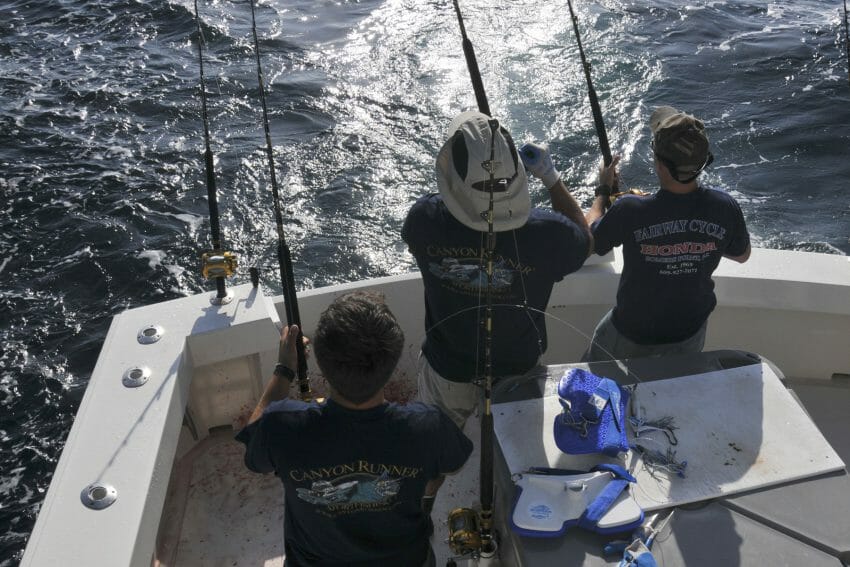 What excitement there is when you are preparing to head out on a fishing trip with the guys! Gathering all the gear together and making sure you have everything you need can be a chore in itself. By having an understanding of the different boat fishing techniques, you will be better equipped for your journey. Whether you use a fishing technique that requires a fish finder or heads out for still fishing; knowing what you need to pack will help you to succeed. Follow my simple guide to determine which boat fishing technique is right for you.
Trolling
Trolling is a method of fishing that hooks the bait to the back of a boat while it is slowly moving through the water. This is an effective way of covering a lot of distance in your day. This is an effective method of fishing when you are looking to catch fish that feed on the smaller species.
Downrigging is a fishing method that is part of trolling. It requires the use of a weight and a winch to carry your line to a specified depth. A fish finder is a great option to have when trolling. You will notice that it is a help when you determine the depth of where the fish are feeding. Then, you can use the downrigger to adjust the depth of your line.
Still Fishing
Most beginners start their fishing journey with fishing boat rental and still fishing. It is by far the most basic form of angling. When you cast your bait, it stays where you put it. This form of fishing requires just a basic rod and reel, bait, a weighted line and maybe a bobber.
Still fishing is a great way to increase your skill and become more familiar with the basics of fishing. It is also a great way to introduce kids to the sport. Still fishing is a popular way to fish from the boat once you've found the area where the fish are swimming. The use of a fish finder during still fishing will help you best position your boat for best results.
Flipping and Pitching
The underhand cast that places a lure into a specified spot is what we call flipping. This provides little disturbance to the water as possible. This is best when you are fishing in water with a thick cover. Using a stationary form of bait is also preferable.
As bass fishing grows in popularity, flipping and pitching are more common as a fishing technique. Flipping requires a short amount of the line being released; only about 10 feet. Then you feed the line through the guides as you control the lowering and raising of your rod.
Pitching requires releasing the lure from your hand by using an underhand pitching motion. You will allow the line to feed through the guides with this method. If you want to use flipping sticks, they are heavy, 7.5-foot rods that are sold most anywhere fishing equipment is available. It helps to flip the grass, wood or any other cover so that you can continue with a quiet presentation.
Fly Fishing
If you are looking for a challenge in your fishing experience, try fly fishing. You will use artificial flies to attract fish. This is a great way to catch trout, salmon, and panfish. Using a kayak or canoe is ideal to reach remote locations. You'll need the proper rods and lines to assist in casting the fly.
Advanced Tips for Using the Fish Finder
If you are headed out with a fish finder, there are some advanced tips you might not know about:
Use your fish finder with your chartplotter. Be sure that you have the screen split between the two functions on your combo unit. If you don't already have a combo unit, now is the right time to upgrade. Some fishermen don't like this idea. They worry about the entire unit going down instead of one function. Either way, whether you have separate units or a combo unit, you sure could have trouble with any of them down. Always keep your old equipment on board as a backup and plan to bring a handheld GPS.
Use the Zoom. Zooming into the bottom will tell you a lot about the area you are fishing. When you are fishing over a hard bottom, it will show itself as a thin bottom line. When you are fishing over a soft bottom, you will see a thick bottom reading.
Make sure you also read the temperature barriers between each layer of water. It can often be mistaken as baitfish when you look at the weak and broken readings. If it remains at a consistent depth for an extended period of time, it is a thermocline. Much large fish will stage above the thermocline, so this a great area to fish.
Trust the Sensitivity. Modern machines have an accurate tuning ability that can be beneficial for your trip. For example, when you find yourself in cloudy and algae-filled water. This would be a good time to tune that sensitivity down. The finder is often fooled into thinking the muck is a bunch of fish.
Adjust your transducer. If you feel that your fish finder isn't giving you adequate results, it is time to adjust it. Oftentimes a transom-mount transducer can produce inaccurate results due to several reasons. Sometimes the turbulence created by boats is enough to cause it to need adjusting.
Learn everything you can about your model. The best way to use your fish finder to its full capability is to learn how to use it. Each model and brand is different and can offer a variety of functions. Read your manuals, watch videos online that are brand specific, and learn all you can.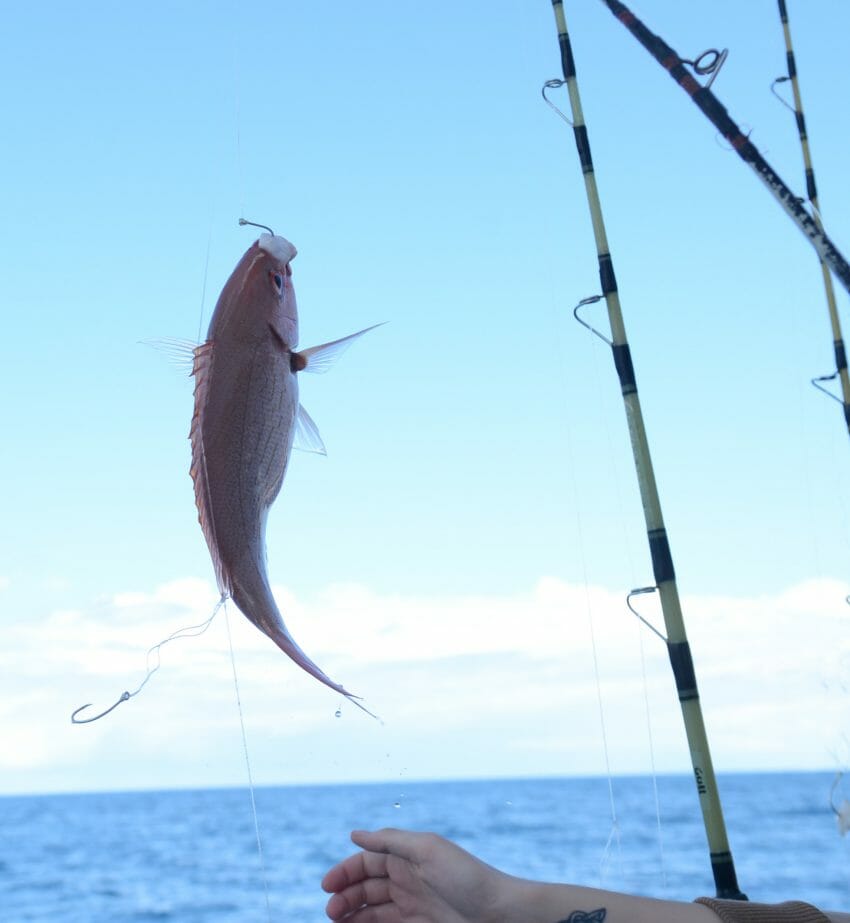 Conclusion
Whether you are new to the sport of fishing, or an experienced veteran, there is excitement to find. Beginners and the veteran can all enjoy learning new fishing techniques and trying new tricks. After doing some experimenting, you might find a new way of fishing.
Author Bio
Matthew Price is an editor of the Outdoor section at ASmarterTip.com. He always fished since he was a kid with his rods from the shore. Then growing up he starts fishing during fishing boat trips. And now he shares his passion every time he can writing post about everything he learned!