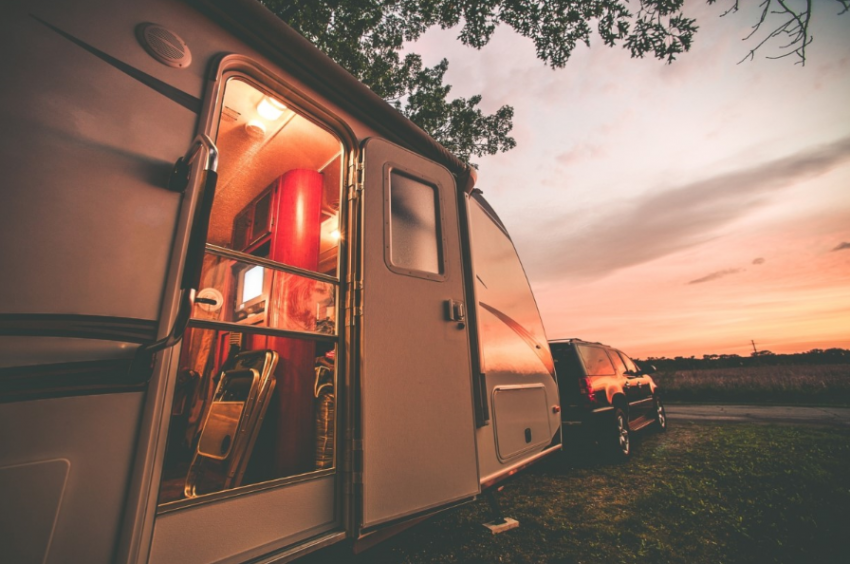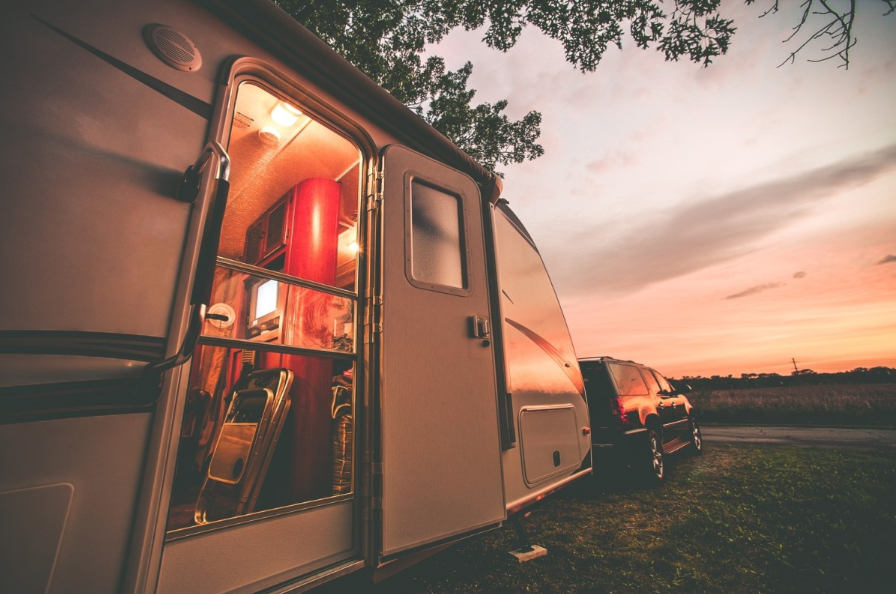 Exploring wildlife can be an exciting outdoor activity on your bucket list. Indeed, it's an excellent way of relaxing and escaping your stressful life for a while. With the right choice of location, hunting guide, and set of hunting techniques, you can make your hunting experience memorable. Moreover, renting recreational vehicles (RVs) like travel trailers add positively to these experiences.
What Is A Travel Trailer And Where Can I Get One?
Travel trailers are the perfect getaway vehicles that help you live your usual lifestyle during travel. They belong to the family of non-motorized, recreational vehicles or RVs. These vehicles exist in a plethora of styles, sizes, and types, depending on the traveler's needs and preferences.
A travel trailer is comparable to a compact home on wheels that you can take anywhere because it can be attached to the back of your private vehicle. Initially, driving your vehicle with a towed container at the back can be pretty challenging. However, once you get used to it, you'll eventually be happy for the convenience that it offers.
When looking for a travel trailer for your adventure trips, click here to learn more about the RVs and explore the best travel trailers offered by RV rental services. The first factor to weigh in is the towing capacity of your vehicle. This will help you to choose a trailer that best suits your needs. Your ideal size, type, and preferences come next.
Since you're going on a hunting trip, renting a travel trailer is a great choice to accommodate your hunting necessities. Here are some benefits that you can enjoy if you rent a travel trailer for your hunting trips:
Plenty Of Moving Space and Camping Features
Although you're going hunting, it doesn't mean that you'll stay outdoors the whole day. This is the fundamental reason why recreational vehicles like travel trailers exist. Travel trailers have plenty of space inside so that you can continue to experience your usual lifestyle while hunting.
The smallest trailers typically measure 12 feet, and offer enough space for one to two individuals. The largest ones reach up to 35 feet and can accommodate 7 to 9 people. Whether you're traveling alone, or with your family and friends, there is a specific size for your needs.
However, if your group exceeds ten individuals, it can be a tight squeeze even in a large travel trailer. You can rent another travel trailer and connect it to the existing one, as long as your vehicle can pull the weight.
Adequate Room For Hunting Gear and Equipment
Just like soldiers go to war with their weapons, you can't hunt without any hunting gear and equipment. Aside from not enjoying the hunting experience, you'll be putting yourself at high risk. Thanks to specific storage units and compartments in travel trailers, you can place your hunting gear and equipment safely without taking too much space in your living area.
Some travel trailers consist of designated storage spaces, like cargo bins and cabinets, where you can keep a variety of things. You can customize your storage in terms of longer and bulkier tools by attaching brackets outside the storage compartments.
To keep your things safer from possible intruders, travel trailers also feature compartment locks for your items. Locks also prevent your hunting equipment from bouncing out from their enclosed compartment, eliminating any potential safety hazards.
Ideal For Long and Non-Stop Hunting Trips
Hunting trips don't last a day or two, because where is the fun in that? You can sustain a hunting experience by traveling and hunting with a travel trailer. After all, RVs are created specifically for these activities.
You can even last for a week as long as you have enough food and water. If you have a travel trailer, your group can opt for stopping at different locations and still have a comfortable place to rest and sleep.
Camping tents can't be used in harsh locations that won't allow you to set up camping tents outside your RV. On the other hand, if you opt for hotel accommodations, it will take you a great deal of time and effort to reach your desired hunting grounds from your hotel room. The cost of hotel accommodation is obviously a consideration. Thanks to travel trailers, you can avoid these problems.
Perfect Area For Cleaning and Cooking
After hunting wild animals in authorized hunting locations, cleaning and skinning them is messy and a hassle if you don't have the right resources. To clean your animals' carcass, you can access the running water in the kitchen, especially for smaller animals. Since this is not the ideal way to do it, you can connect a water hose to clean them outside.
When it's time for cooking and food preparation, travel trailers will surprise you. You'll sometimes forget that you're not in your home's kitchen because of the ease with which you'll be able to prepare food. You can cook your meal conveniently because these compact homes truly mimic an ideal home setting.
There are specific kitchen cabinets designed in travel trailers to keep your pantry goods and essential kitchen utensils. Refrigerators are widely available as well to keep your food fresh for days. Moreover, some rentable travel trailers come with grills and coolers.
Warm and Comfortable Shelter
Who said that you can't go hunting during the winter months? Although the external conditions are quite unforgiving during this time of the year, some hunting connoisseurs schedule their hunting trips to experience nature at its coldest and harshest. Also, some hunters like the snow because it's the best time to hunt for predators like coyotes.
Despite the chilling temperature, travel trailers provide hunters with warm and comfortable shelter when not in hunting mode. Staying on the damp and cold snow presents many risks when you're out in camping tents. Therefore, make sure that you book a travel trailer before venturing out on hunting in the winters.
Use of Several Amenities
Last but not the least, travel trailers are best known for their wonderful amenities. Therefore, while you're on a retreat from hunting, explore the whole travel trailer and appreciate the amenities inside. It's like a bite-sized hotel room where you can have a good time with features and amenities such as:
Complete bathroom with shower, sink, and toilet
Furnace
Small dining area
Beds and couches
Top space of the trailer to peek a view of the surroundings
Air conditioner and heater
Water heater
Electric Fireplaces
Microwaves and refrigerators
Dishwashers
However, if you want to try all these amenities, be ready to spend more on the rent of the travel trailer.
The Bottom Line
A travel trailer is a non-motorized RV that can serve as the perfect getaway vehicle for your hunting trips. Travel trailers help you enjoy your normal lifestyle as they have the required space and camping features. You can rent one based on your requirements. Before renting one, you must consider its size and the amenities that it offers. So, the next time you go on a long hunting trip or on your winter hunting expedition, rent a travel trailer. You'll surely get an unforgettable hunting experience.