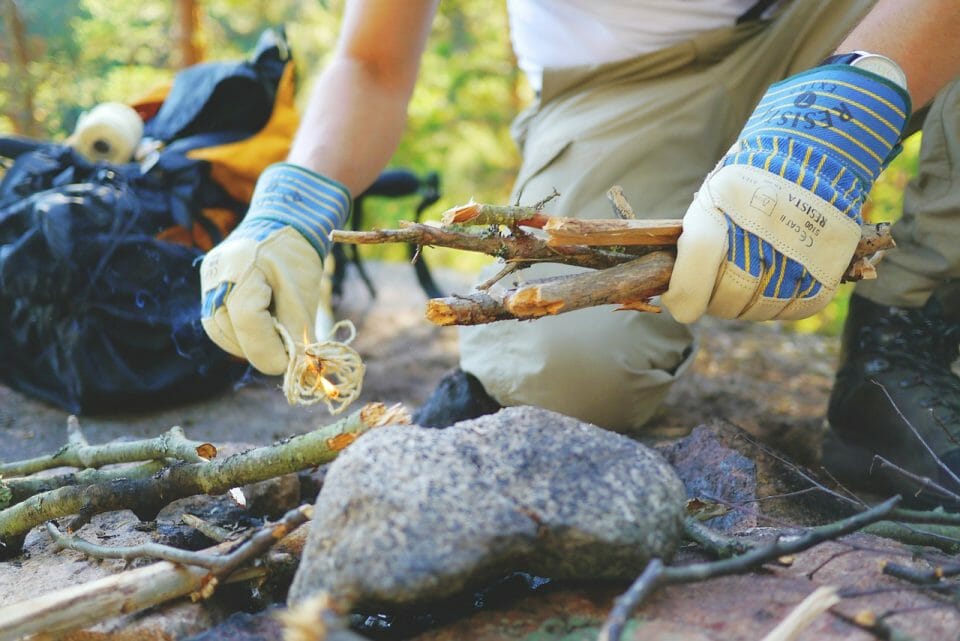 Camping is an amazing way to charge yourself by leaving the comfort of your air-conditioned rooms and the internet. Being away from the city, sleeping in tents with your friends and family is calming and fresh but you shouldn't forget your duty towards the safety of environment.
Going green while camping is a great way to have an eco-friendly get-away without compromising on your leisure.
The following tips are the easiest ways to have an environment-friendly camping trip.
1. Make Use of Solar Power
Many homeowners are switching to solar in order to protect the environment and minimize their electric bills. So, why not take solar power geared equipment with you while camping?
Buying a solar-charged lantern or an inflatable solar light is a great way to go easy on the environment as they run for 12 hours after being charged in sun-light for a minimum of 7 hours. You could also buy a solar charger to keep your mobile phones charged in case there is an emergency.
2. Recycle the Trash
One of the major ways to go green on a campsite is by sorting out your trash. You must carry two reusable trash bags, one for recycling and the other for trash.
If your campsite has a recycling bin just dump your waste in there, and if they don't have recycling bins, then take that waste back with you and discard it safely. But please don't leave it on the campgrounds.
3. Ditch Your Plastic Bottles
Plastic is too dangerous for the environment and is also difficult to recycle. You don't realize how many plastic water-bottles you buy until they are empty and are lying around you in heaps.
Instead, you can invest in reusable water dispensers, hydration bladders or refillable water bottles. To have safe and clean drinking water you could invest in water purifiers or use the solar water disinfection method.
4. Light the Fire Carefully
Camping is incomplete without campfires and the fire can also be used for cooking. It is important that you dig a small pit for lighting your fire and use that pit for further campfires too.
Prepare your food on a portable stove top rather than wood which may risk fires and always carry a fire extinguisher which is easy to use and near the fire sight. Before you go inside your tent or are leaving the campsite check that the fire is extinguished completely.
5. Utilize Biodegradable Toiletries
Many eco-friendly toiletries are being made in the market to protect the environment and for the personal safety too as they are cruelty-free, organic and vegan.
Therefore, get yourself some biodegradable toiletries which you may need on your camping trip.
6. Stay on The Trail
It is advised that you walk softly on the designated trails and don't walk away from it as doing so might destroy the soil and vegetation or crush the plants – treat it like your own garden that is getting ready for cultivation.
Usually, campsites have trail signs so trailers could follow them and if any campsite doesn't have trail signs or are not readable, you could use a GPS navigator to safely walk back to your tent or home.
7. Keep the Water Clean
Lastly, you should keep the water sources around your campsite clean and free from waste. Even if you use eco-friendly materials, there are chances that certain ingredients could lower the oxygen levels in the water and promote algae growth which will be dangerous for the aquatic life.
Be cautious to stay at least 200 feet away from the water source when using soap or detergent while taking a bath or washing anything and dispose of any soapy water in a 9-inch deep hole.
You probably never imagined that camping could be fun while being eco-friendly and safe for the wildlife too. We as humans have a responsibility towards our planet and we must try to fulfil it as much as we can.