In this season taking your kids, who will be experienced hunters in the future, into the field should be the priority for all parents.
In case you are still not ready to take your child with you, you can take into account some exciting hunts this autumn. In this post, we will share some useful tips that you can refer when planning to attend with your kid in a youth hunting.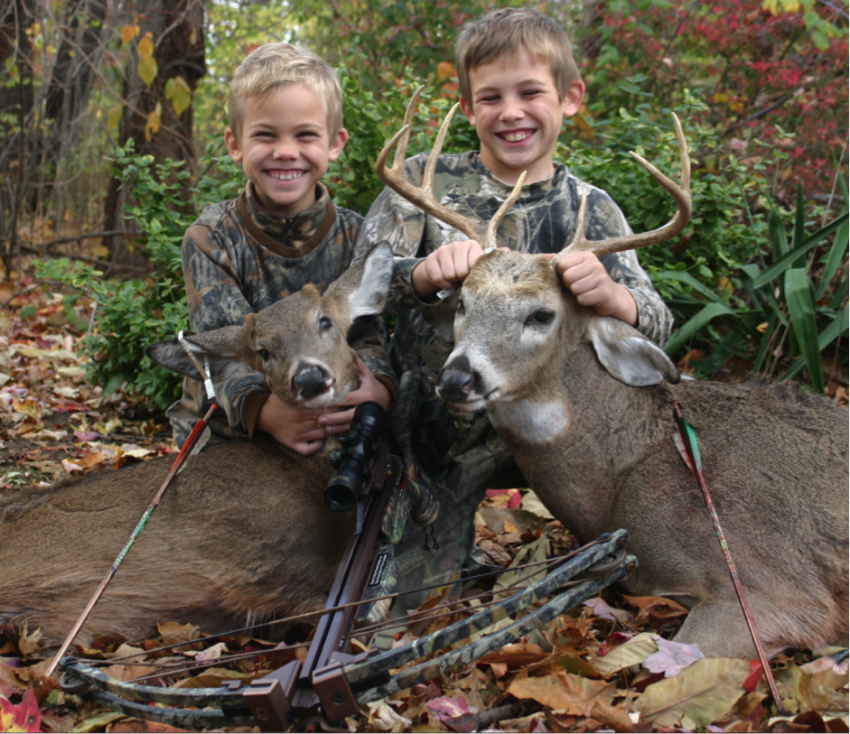 #1: Safety
I know that this is always the first thing to consider, however, I will repeat it. Safety is still a top priority above anything else. For early ages, my kids have been taught that there are 3 rules for every outdoor activity that we take together. We discuss them on our journey to every destination for those activities.
Our outing is always filled with useful teaching moments, mainly on safety. Provided that we obey Rule #1 and Rule #2, then, Rule #3 is always automatic.
Rule # 1 – Listen to papa!
Rule # 2 – Safety first!
Rule # 3 – Have fun and enjoy the trip!
#2: Find suitable shotgun, which fits your kids properly
You will want your kids to have much fun on their hunt. Thus, it is essential to prepare for them a suitable tool. You can check the local hunting regulations so that you can know the proper shot size and barrel length for your hunt.
There are a lot of caliber variations and sizes in shotguns available for the youth. Or you can select quite air rifle, which is not only inexpensive but also safe for your children.
#3: No pressure
Along with helping your kid out with hunting tools, it will be more enjoyable and relieved if there isn't any pressure. Sometimes, you may focus too much on achieving your goal that you forget about enjoying the happy moment with your children.
If your kid feels bored quicker than you think, instead of getting angry at him/ her, you should take a breath and tell him/ her that it is okay if he/ she get bored. Do not worry; it is normal for your kids if they are not interested in this activity. Based on the personality of your kids, you can determine an appropriate way to push them.
In case your kid has suffered enough pressure, you can begin to look for some signs of animals that you are hunting. Then, start to teach them about the predators, feeding areas, and habitat or anything else that you may run into. No matter what you do, do not get angry in case they are not as experienced as you are.
#4: Bring some snacks
Packing some foods is a good idea for you. Just a sentence "I am hungry" from your kid can easily make your hunt become a halt quickly. Your child can sit a little bit longer, and thanks to this, you won't need to lean over or "shoosh" them anymore.
After filling the empty stomach, your child will eagerly come back to the shooting range, then, you can encourage them to stop their games or foods to have the best preparation for the shot.
#5: Make it fun
There is a rule that you must obey when hunting with your children – Do not require them to stay with you, especially when they are bored. In case your children do not feel happy at the first time they hunt, they may want to go back home.
In this case, you can improve their mood by making a game such as collecting rocks, leaves, or identifying trees or birds, or just go fishing with your kids because it is also an excellent way to teach them the patience.
#6: Participate
A significant factor for a successful hunt with your children is allowing them to play a specific role so that they can get some experience. Let them pack their backpack, get decoy out off the bag, follow deer tracks, or carry some woods are good ways to help your children participate in the hunting.
Those activities not only help them feel the importance of a team's member but also enhance active learning by your guidance.
#7: Hunt often and have fun!
Ensure to pay attention to mastery and achievement when you mentor a young hunter. Studies have proven that it is better for your kids to enjoy the fun of high-quality outdoor activities such as hunting, in comparison to take home a trophy animal or play games.
Therefore, do not limit your hunt on weekends only. Instead of that, you can provide your children with more shooting opportunities. Your children will spend more time for hunting when they grow up if they practice it a lot when they are young. Moreover, do not forget to celebrate your hunting's result!
Hunting is such an essential tool for management in the wildlife. It helps ensure your health in the future as well as the population of all animals. You and your kids will have a good opportunity to spend memorable moments together in this useful outdoor activity and build a valuable connection with the other and our nature. Just be patient and have fun!
Article Written By; Eric