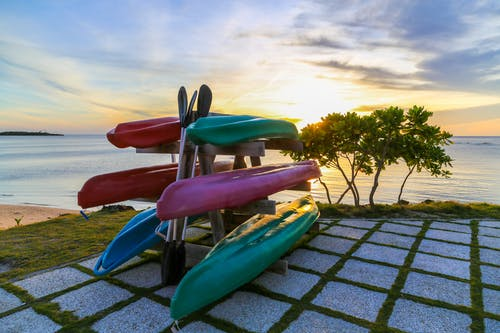 The time of the year we all wait to get out of our bubbles is finally here. Some prefer spending their summer lying with a book by the beach, and others prefer taking out their paddles to enjoy some cold splashes of water on their faces as a way of escaping the heat.
For people who spend all winter hibernating, summer is the perfect chance for discovering a new hobby and trying out a new sport. Kayaking isn't only a fun activity that is perfect for killing some time, but it also provides many benefits.
If you are still reluctant about whether you should give it a try, here are 6 reasons that will help you in making your mind.
1. Muscle Strength
Kayaking requires perfecting some tricky movements of the arms, back, and shoulders. This can not be done without building some great abs in the process. Kayaking isn't an exclusive workout for the upper body.
While it's the perfect way of toning your upper body and pumping some blood in your veins, it's still great from building stronger leg muscles. There is nothing better for shedding excess fats and getting in shape at a fast pace than trying out different new sports. This way you will not only achieve the summer body of your dreams, but you are also having fun.
2. You Don't Have To Break The Bank
Many activities and sports require some cash to buy the equipment, book a place, and sometimes for even buying subscriptions. Kayaking is one of the perfect summer sports options where you don't have to break the piggy bank to enjoy it.
All you need is the right kayak that will suit your style and you are ready to have fun. Kayaking enthusiasts at Paddling Space even recommend that those who don't wish to make kayaking a staple in their daily schedules don't have to buy a kayak. Instead, they can find many rental shops at beaches at a cheaper price when compared to other water sports.
3. A New Adventure
Kayaking doesn't only require physical effort and some strong muscles, but it also needs some mental capacity to make the right decisions when it comes to handling speed, direction, and the right timings.
A nice paddle will give some jolts of much-needed adrenaline to break the routine and blow some steam off. Spending anywhere from 20 minutes to an hour out there between the waves under sunshine rays will let you enjoy your vacation while leaving enough room for movie nights.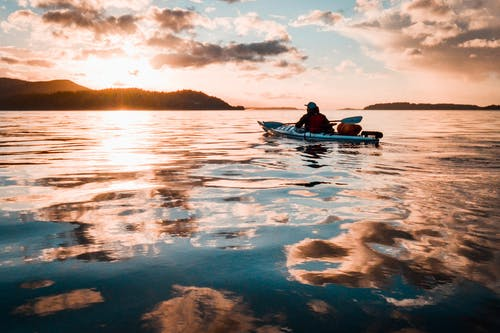 4. Enjoy Some Quality Time
In our fast-paced world, we rarely get a chance of spending some quality time especially with ourselves. Needing some time alone away from responsibilities, social media, partners, friendships, and even family members is not only normal, but it's even recommended.
The rhythmic motion of a nice smooth paddle provides a much-needed sense of tranquil. This will give your mind a chance to unclutter, which by extension will help in increasing focus and concentration levels. This dose of fresh air and beautiful scenery is all you need for a mood boost.
5. Meeting New People
Kayaking will give you a window to join the tight-knit community of small boat lovers, kayaks, and canoes. A fun paddle is always a fun solo experience, but this isn't an excuse for not getting some heart-warming support from fellow canoers.
Many beaches and boathouses set up meetings and gatherings for all paddle lovers. This is a perfect chance of meeting new people who share your passion for water sports, and possibly some of your other interests.
6. Packed with Health Benefits
Toning the body and losing some weight aren't the only benefits kayaking offers for the body. Kayaking isn't only beneficial for the mind, body, and soul, but it also offers some great cardiovascular benefits. Pumping some blood into your heart has some great effect on keeping your blood pressure in check and improving your heart health.
Instead of achieving this by a boring run on a treadmill in sweaty gyms, you can instead go for a paddle. If you pay attention to your heart rate, you will notice that it starts increasing within a few minutes of taking your kayak in the waters.
Water sports rank higher than most activities, especially during the summer months. Breaking the routine by renting or buying a cool kayak to take it to the water and enjoy a nice splash is essential, not only for its physical benefits but also for improving your mood. Kayaking is one of the few sports that offer benefits for your brain, mental state, body, and soul.