Article Written By; Ted Thomas,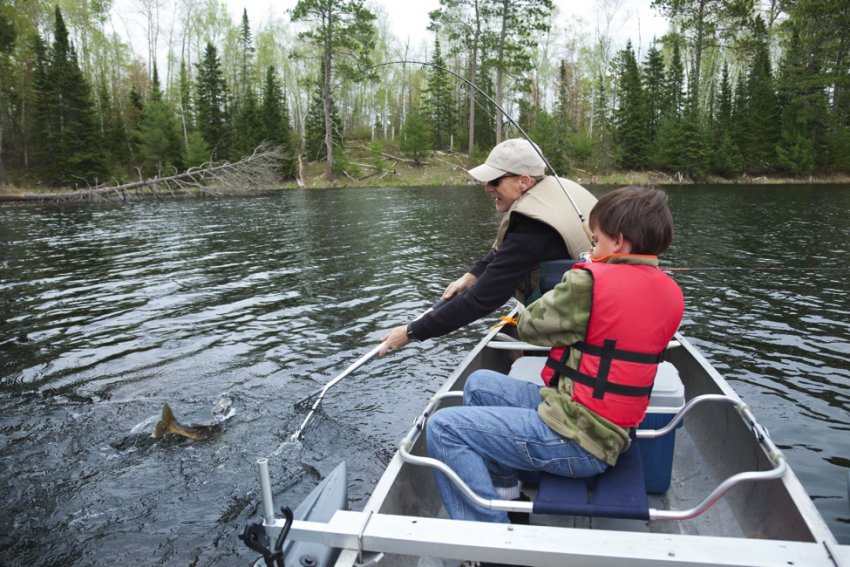 Are you looking for the best ways to catch walleye? Well, walleye is known to be popular for not only its delicate, flavored fillets but even for their cagey nature. This fish could render a good challenge to even the experienced anglers.
Here are top 5 ways to catch walleye that would help you to be successful in your purpose effectively.
Top 5 Ways to Catch Walleye
1.   Fish With A Downrigger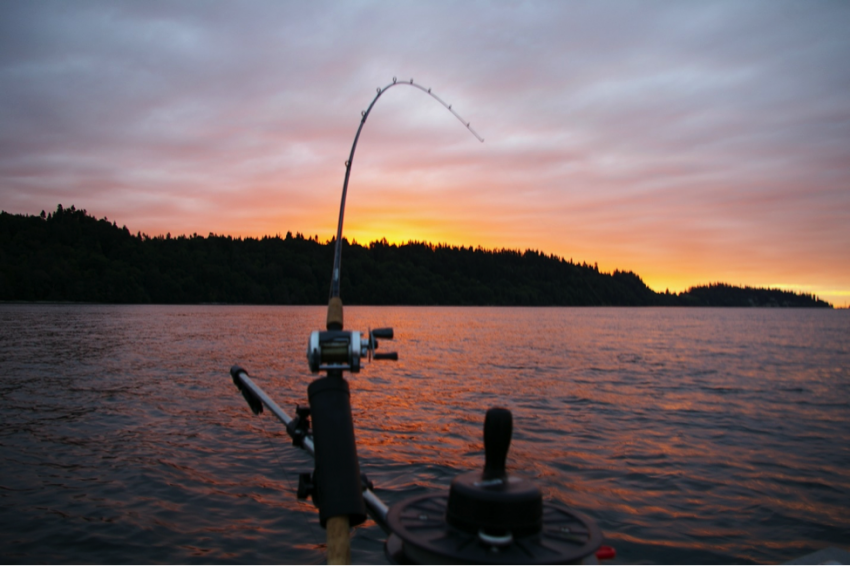 A downrigger is known to be a device of trolling which would help to set the lures at a particular depth. It is generally a boom arm having a spindle of steel wire along with a dual or single rod holder placed above that arm. A heavyweight would be set at the steel wire's end, and this weight will be further attached with a wire.
The boom arm's length would depend on the boat's size. Like for example, a shorter arm would be perfect for less than 15 feet length boats while longer arms will be ideal for more than 22 feet range boats. Maximum anglers are known to use downrigger for catching walleye with short leads.
Many anglers would even use several downriggers for increasing the potential of a strike. While you set the downrigger, you would have to alter the weight's depth for offering the fish various kinds of the target. Walleyes would eat up, and from the back, so they will move on to the next lure if don't like one.
You would have to circle the boat in the eight-figure pattern for dropping the bait down at various angles. However, the boat speed, current speed, and wind speed would affect the distance and angle of the drops.
2.   Fish With Planer Board
The Planer board is known to use usually in shallow waters. These boards would even help in dropping the baits away from your boat and fishing several lines. A standard dual planar board would have two parallel runners separated by steel rods.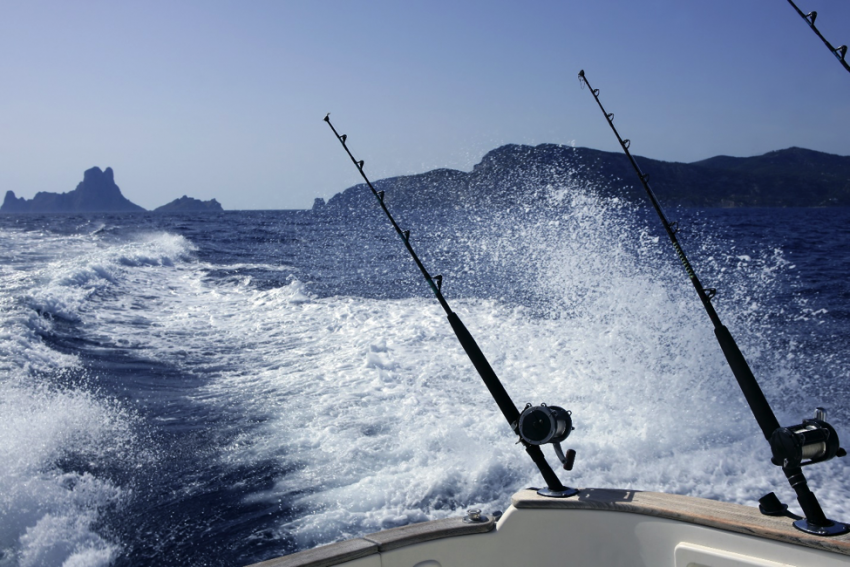 A mast would mount to the boat's bow which is attached to the reel and towline. This would help in adjusting the distance between the boat and planer board.
The planar board would have to be positioned about 50 to 100 feet away from the boat's side, especially while fishing in calmer waters.
However, inline boards would be better options for anglers catching walleyes.
Such boards would be cheap but would have to keep ballasted properly to prevent it from dipping below the rough water surface. You would have to position the weight about 50 feet back of the dual or inline planar board and allow the lure to reach out 50 feet back the weight.
It would be better to employ shallow running baits during spring and crawlers or spinners during warm weather condition.
3.   Fishing at Night
Walleye fishing at night could provide you a unique experience of fishing, letting you catch especially large walleye.
Walleyes are known to eat at night in shallow water. Narrow paths to harbors or bays could be a good option to night fish for walleyes.
Live bait like thicker minnow plug or shallow drive crankbait would work best at night.
If you cast, you would have to employ slower retrieve. The most significant thing for fishing walleyes at night would be to prepare.
The area where minnows will be at the day could be the place where walleyes would be at night. Walleyes are known to be the species of habits, so learning the feeding schedule would let you know the right, striking time.
If you troll at night, then you would have to remain in about 15 feet deep water.
You could not set the lure more than 3 feet deep as the fish feeds up. While night fishing for walleyes, you would have to use glow-in-the-dark or lighted jug heads. Moreover, you would have to match the size of the lure with the size of the bait.
4.   Fish With Jigs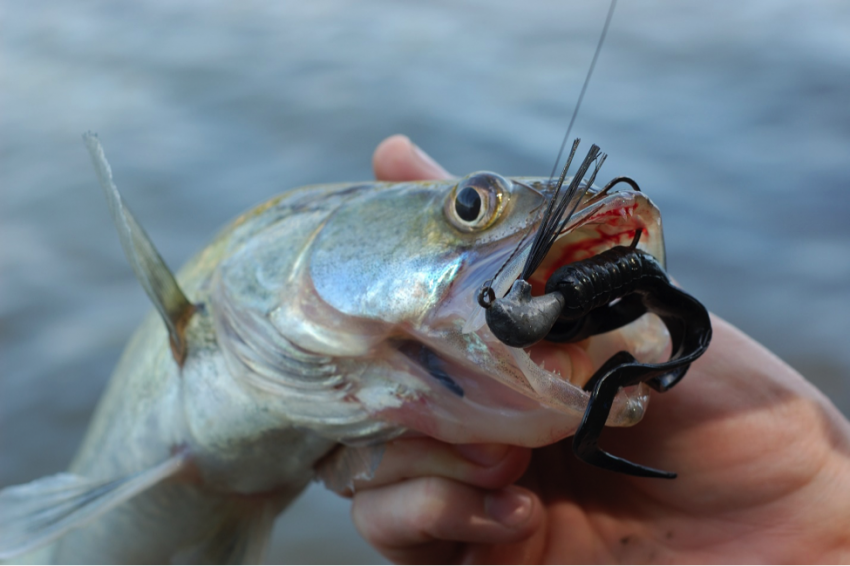 Jigs are known to be the most common way to catch walleye. It would help you in reaching the depths where the fish inhabits. Maximum walleye fishers would tip the jigs with the live bait for additional scent and attraction.
The way to work with jigs would depend on the various time of a year.
When in cold water, the walleye is inactive; you would have to employ slower presentation, and gentle short taps would work great.
Walleyes are known to be aggressive in warm water, so acute jigging retrieve would be a good option to try for this.
You would have to cast the jig out and allow it to sink to the bottom for working it properly. You would then retrieve it with some twitches and pauses as per the time of the year. The line would have to be tight enough to feel the strike.
Sometimes, you would feel a different tap or else a light pressure as if the jig is hanging up. You would definitely require a sensitive, fast action rod while fishing walleye with jigs to feel the lightest pressure even. Such a rod would even offer quick potential hookset.
5.   Fish With Slip Sinker Rigs
The slip-sinker rigs would discard the resistance as soon as the walleye strike the bait. These rigs are usually made up of three things like a sliding weight, a stop, and a hook.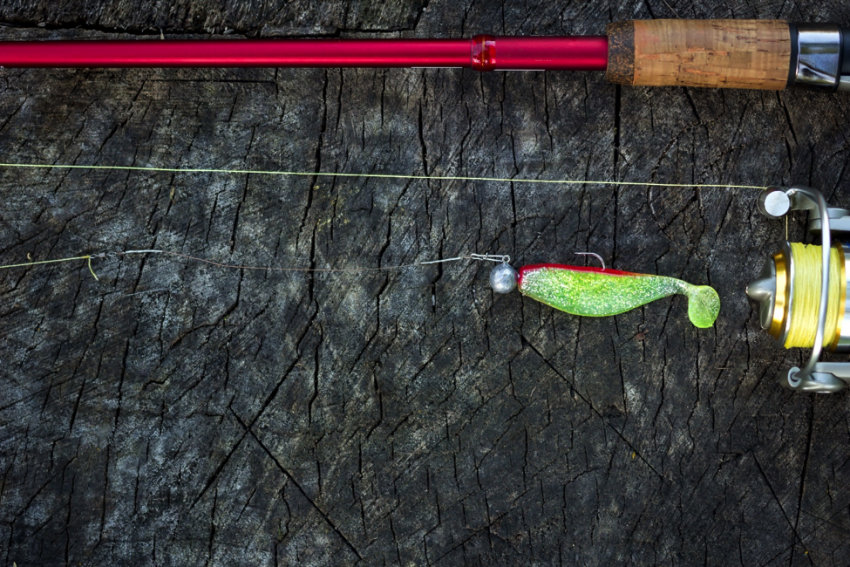 Catching walleyes with the slip sinker rig would be an easy technique.
After casting, the rig would have to be allowed to sink. While pulling the rig, the stop will catch the sinker moving across the bottom. This would let the bait look like a natural meal.
The sinker would have to be sufficiently heavy for getting the rig to the bottom. Maximum anglers are known to use a walking or egg type sinker.
Conclusion
Walleye are known to be school fish and could be found closer to rocky humps, human-made cribs, or within turns. The fish could be challenging but can be easily caught if employed the proper technique. The ways mentioned above would help you a lot in fishing walleyes in a significant amount.
Ted Thomas

Hi there, I'm Ted Thomas from GrayWolfLife, an ardent adventure writer. I write for readers with a genuine interest in enjoying the great outdoors. By sharing my experiences camping, hunting and fishing, I hope to inspire others to fully explore the depths of their passion.