Whether you prefer going alone or with friends and family, camping is the best way to spend time in the great outdoors. You get a break from the chaos of your everyday life to be out in nature and enjoy the summer while it lasts.
You really only need the bare necessities, but it is nice to have some comfort items at your campsite. This is especially true if this is your first-time camping. More experienced campers tend to enjoy the challenge of camping without anything but their bodies and a few other items. However, if it's your first time out you might want to make the adjustment to tent life easier.
Here is a checklist of all the additional comfort items that will make you feel at home in the wilderness:
Cooler
One of the best luxuries to enjoy during your trip is a cold beverage. A high-quality cooler can be filled with ice and kept cold for days. Just because you're living outside doesn't mean you have to drink from the river. You can still enjoy a sip of cold water or any other favorite beverage that you pack along inside your cooler.
The only downside to consider is that coolers can get fairly heavy. If you prefer to travel light, consider that you may have to leave this comfort behind.
Electronics Protection
Out of fear of getting lost without being able to communicate with anyone, chances are you will be taking a phone with you. Out in the wild accidents can happen and your expensive phone could get damaged.
Keep your iPhone fully protected with a reliable case. This will save you time and headaches later on if there's damage. The outdoors can be incredibly unpredictable, and you don't want your trip ruined because you accidentally left your expensive iPhone out in the wild.
Your iPhone could come in contact with rain, river or lake water, mud, dirt, or even rocks if it takes a tumble. This item is a no-brainer to pack – it doesn't take up any additional space and it comes in handy during your everyday life as well as your camping trips.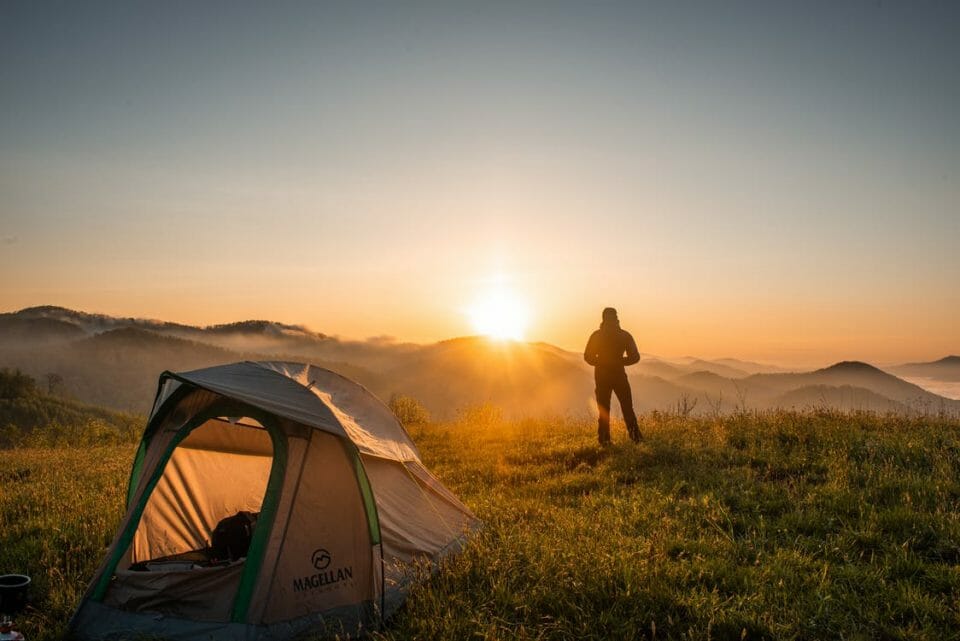 Portable Coffee Maker
A compact, portable coffee maker is a necessity if you are a fan of your caffeine-filled comforts. There are various models of this kind of device, ranging from normal coffee to espresso brewers. This device typically utilizes a semi-automatic piston to brew wherever you may be. The best part is that all you need is your favorite beans and water. Just keep in mind that depending on the model, you'll need some extra room in your bag to bring it along.
Portable Heater
The need for this item can vary depending on your camping location and the time of year you go. Oftentimes, the nights can become very cold. While sleeping bags are the first step to being warm, having this extra level of toasty warmth certainly helps.
These devices usually run off of propane but have intelligent features to ensure your safety. However, it is still smart to use these devices with caution to avoid any fires or carbon monoxide poisoning.
Bug Repellant
The last thing you need is for your camping trip to be ruined by a bug or mosquito attack. Investing in a well-known brand of bug repellant will be worth it.
Don't leave this behind during the summertime. It is also worth bringing along for outdoor activities during September and October. There are plenty of sprays and cartridge fueled devices that will protect you and your family from annoying insects.