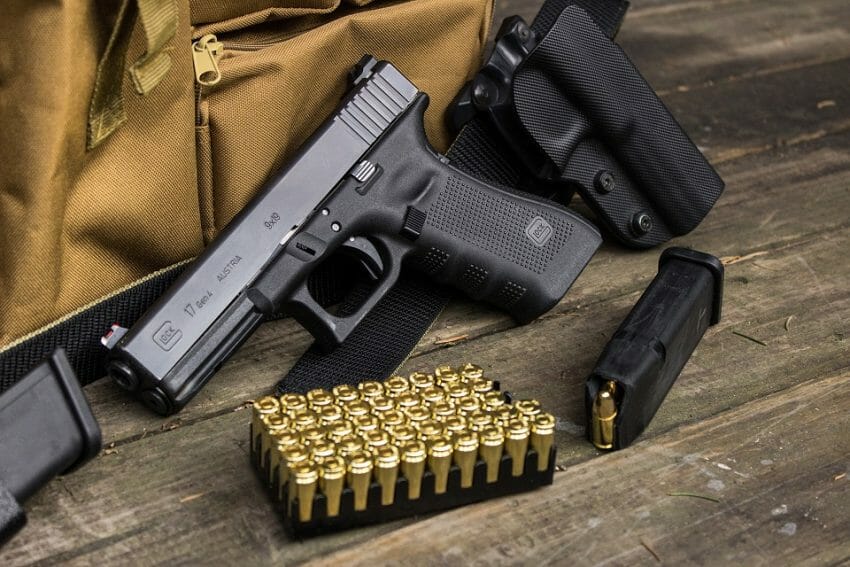 No matter if you're a pro-level shooter or you keep a pistol for the sake of your safety, Glock is known for its unrivaled versatility and reliability.
Starting from a flush magazine and a pinky-extension magazine, the Glock 43 series comes with a 6-bullet round capacity, which is quite enough to fulfill the shooter hanker.
Keeping a Glock isn't enough! Like you admire some changes in other aspects of life, you need to make some innovative up-grading in your pistol.
You'd probably be wondering what sort of up-gradation? Wait, wait! We've got your back. We are right here with our 5 cool accessories ideas for your Glock 43 that are honestly worth purchasing.
Without wasting time, let's cut to the chase and explore those fascinating things!
Gun's Barrel Comes First!
If you want to add a little bling and a great boost-up to your gun's performance, then don't forget to upgrade its barrel.
The crazy thing is that companies are designing quite impressive and remodeled aftermarket parts that can take the gun's performance to new heights. We're talking about the barrels here.
Wait, wait! It's not only the performance to which the barrel has to deal with, but it's linked to the gun's overall aesthetics. Color, uniqueness, style, and there's a lot more than a barrel offers.
Just like many people, if you want a classy change in your Glock's appearance, a barrel is one of the best things you can add to your collection. YES! You read that right.
Plus, if you want threading in your gun to compensate it, having a threaded barrel is all that you need. There are many popular models in the aftermarket world where you'd get some high-end threaded barrels.
The story doesn't end here, but there's more! How about if we recommend introducing polished feed ramps in your gun?
No doubt, Glock 43 is a legendary gun known for its reliability, but introducing a polish feed ramp can have a powerful jerk to its functions. And no matter whatever ammunition you add into it, it's going to reassure you.
Moreover, you have to make sure that you're not using cast lead ammunition in your Glock 43; it's not worth it.
Updating the Slides
Here's another thing you can add or upgrade to enhance the aesthetics of your Glock. There are different Glock slides today, some more functional, some more practical, while some are more fun.
Slides are available in various colors and different cutting textures to introduce a bright and classy touch in your Glock –that works if you're a shooting enthusiast.
Most people look for an aftermarket slide that comes with a mount for a red dot sight. If you're looking for the same, you're not an exception.
Again, you see that there is a vast collection of some jaw-dropping slides along with red dot sight mounts. The choice is yours! You have to narrow down your choices and choose one that suits best to you.
Moreover, an accessory can improve the gun's ejection and accuracy –the fitment and firing ports. So there's no exaggeration if you opt for these.
How can you forget about the lubrication and corrosion-resistant properties of a slide? You should really not if you really want to make your Glock 43 durable and robust.
Make sure a slide you purchase must contain some additional coatings to make the gun shoot better and perform better.
A Pocket Holster
We all know that it's a hefty investment you make to get the Glock 43. And what's the benefit of having a Glock if it's not protected well? Wait, wait!
If you want to keep your firearm safe and protected, Glock 43 Pocket Holster is all that you need. But, how would you know which holster is best for you?
If you consider the following things, most probably, you'll end up choosing the best bang for your buck.
Your gun or holster shouldn't slide all over inside the pocket; either of these should stay in place. We recommend a rubberized holster because its gripped and anti-slip texture provides ultimate protection.
Make sure your holster contains a covering veil to hide a weapon –most probably an outer flap.
Your holster should be suitable for both front and back pockets.
A sleek black color holster not only conceals a firearm but also goes well with your style.
Sights are Important Too!
As we have already discussed the slide up-gradation, how can we stay away from the sights? Let's get right into it.
Most of the gun owners go for updating the sights soon after purchasing their Glock 43. There are two options you get –red dot sights and iron sights.
Both are meant to serve entirely different functions, but they are both compatible with Glock pistols. Iron sights extend the picture of the sight for mounting a suppressor. This way, the shooter picks that picture that works better for him.
If you want an iron sight upgrade, you'll need a sight tool if you're an expert. However, if you're an amateur and have no experience, it's better to hand this task to a gunsmith.
On the other hand, the red dot sights are ideal for low light shooting and fast sight probing. Despite their easy usage, red dot sights are quite bulkier to be veiled.
Before getting into it, you've to make sure that your slide is compatible with its footprint.
What You Think about Compensator?
If you're looking for a series of follow-up shots, compensators will serve you well. They actually alleviate the gases coming out of the barrel to make the gun flatter and efficient.
No matter if you are an amateur or a pro-level shooter, compensators go well with everyone. They are good for fighting with higher recoils and making the on-target shots speedily.
An important thing! Before you choose any particular compensator, have complete know-how about its installation to your barrel. Most compensators need a threaded barrel, so make sure that you get the one.
The Bottom Line
If you're an avid gun lover and admire keeping your Glock 43 up-dated with cool and classy accessories, you're not an exception –most gun owners or proficient shooters do the same.
But, wait! One thing you've to keep into consideration that make your every upgrade worth purchasing. Don't waste your hard-earned money in making some unnecessary innovations –do ones that have to deal with your gun's performance.
We have given a detailed guide on those five things that are worth your every penny.