Every once in a while, we all need a break. Whether it's from work, school, or just our day to day lives, we all need a distraction and a breath of fresh air. One of the best ways to do that is by leaving our electronics behind and going outdoors. The outdoors though doesn't just have to be the beach or climbing a mountain.
Below, we've compiled a list of 10 fun outdoor activities to do while traveling – or you can travel especially for them, they're definitely worth it.
1. Horseback Riding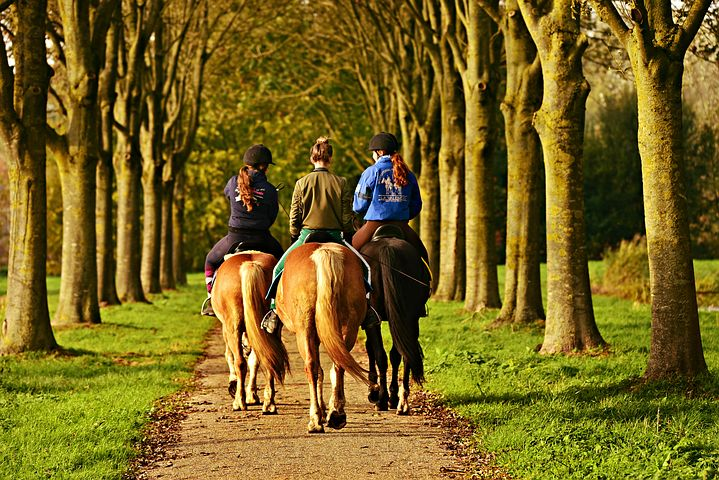 The first of which is horseback riding. Horses are beautiful animals that are extremely friendly and love to engage with animals. Horseback riding though is not just sitting on a horse and walking around. There are loads to learn about riding a horse, such as how to sit, how to move with the horse. The more you're skilled, the more actions you can do with the horse, such trotting and cantering/galloping (the equivalent would be jogging and running consecutively). The more the horse is comfortable with you, the more you'll be able to build a relationship with it and fall in love with the sport altogether.
2. Star-Gazing
If you're not in the mood for a challenging sport, there are also activities such as stargazing, that is more relaxing but definitely not less interesting. There are so many locations that are known to be one of the best places to go stargazing. Those include Nova Scotia in Canada, Mauna Kea in Hawaii, the Atacama Desert in Child, Comino Tower in Malta, and many more. These places have little to no pollution, so the visibility is almost at 100%. They're absolutely beautiful, and if you're looking to take your mind off your worries, this is the activity to do.
3. Mountain Biking
Mountain biking is sort of an extreme sport for those who don't regularly exercise or tend to go for low-intensity steady state activities. Going uphill while just walking is exhausting, but biking uphill is an absolute challenge. However, if you enjoy a challenge, or enjoy biking in general, then this is the activity for you. It can strengthen your stamina, your physicality, and best of all, the view you will see from atop a mountain will be breathtaking.
4. Camping
Camping, anywhere, can be really enjoyable. Some people camp in the desert, some on mountains, and even forests. Wherever you're camping, if you have the equipment you need, and a good company, it will always be at least entertaining. One of the best feelings is sitting with friends or family around a campfire, sharing stories, and making smores. An added benefit of that is whether you're in the desert, mountain, or forest, you get to walk through those places and explore the area.
Maybe you want to experience the woods but are unsure about staying in a tent for the whole experience. It might be time to consider glamping for one weekend. Camping and glamping are very similar, but one you will be in a cabin for the weekend. Glamping would be perfect for your own romantic cabin in Colorado while camping you want to live up with a group of friends.
5. Cave Exploring
Cave exploring or caving is a very pleasant activity to do given the many types of caves. There are ice caves, crystal caves, rock caves, underwater caves, and sand caves. Once you enter a cave, the feeling of true exploration sinks in. Caves are mysterious and give a sense of secrecy, so it increases your curiosity to know what else is there. It can be a bit scary or unsafe for some, so it better to go with a group or someone who is experienced.
6. Fishing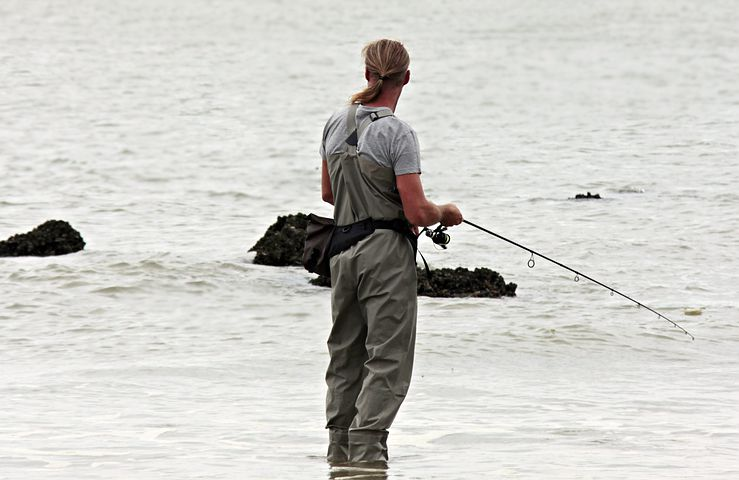 Since not all areas have nice peaceful lakes, traveling to a location that does have that advantage could be the way to go. If you like being quiet for long durations of time or sharing intimate time with someone, fishing will be the perfect activity to do. If you've ever wondered why people who go fishing are usually quiet, it's because it's said that fish will swim away from the noise, so it'll be hard to catch a fish if you're making any sort of commotion. Enjoy the peace, great fishing, and comfort at Red River Gorge Cabins.
7. Diving
If exploration is what you're looking for, then diving can be a great experience. You don't have to be Ariel to know what's under the sea, diving with the right techniques will help you delve into all the different types of dazzling sea creatures.
8. Water Rafting
Even though everything mentioned before is fun, water rafting can also be very exciting. Water rafting is an outdoor activity that requires an inflatable raft, or small "boat-like" floater. Water rafting is usually located in areas where there are rivers and the point of it is to glide wildly with the stream of the river. There are a ton of places along many different rivers to go rafting. Idaho Springs rafting may be calmer on some days than rafting the Colorado River 100 miles south. Make sure to check the conditions before leaving for your adventure.
9. Kite surfing
Kite surfing is one of those activities that you watch other people do and most probably wonder about the physics of it all. With the perfect weather, kite surfing could literally be a breeze. Before you plan to go kite surfing, however, you need to check first. One of the best places to go kitesurfing is the Maltese Islands. Malta usually has the perfect weather for kitesurfing. According to Choice Holiday's best time to visit Malta by weather guide can be around April and May, but overall, the weather is usually extraordinary and perfect for kitesurfing.
10. Challenging your fears (bungee jumping, skydiving)
Many of us have fears related to heights or at least falling from really high places. One of the best ways to face your fears is by doing just that. Bungee jumping and skydiving are thrilling experiences that will definitely get your blood pumping, and once you've done it once, you'll want to do it again.
Wrapping up
Don't be afraid to take a step to enjoy your time to the fullest. As cliché as this may be, life is short, and it shouldn't be spent behind a desk or just generally stressed. If you have the resources and the time, look into one of those activities, plan a trip, and relish in your free time.